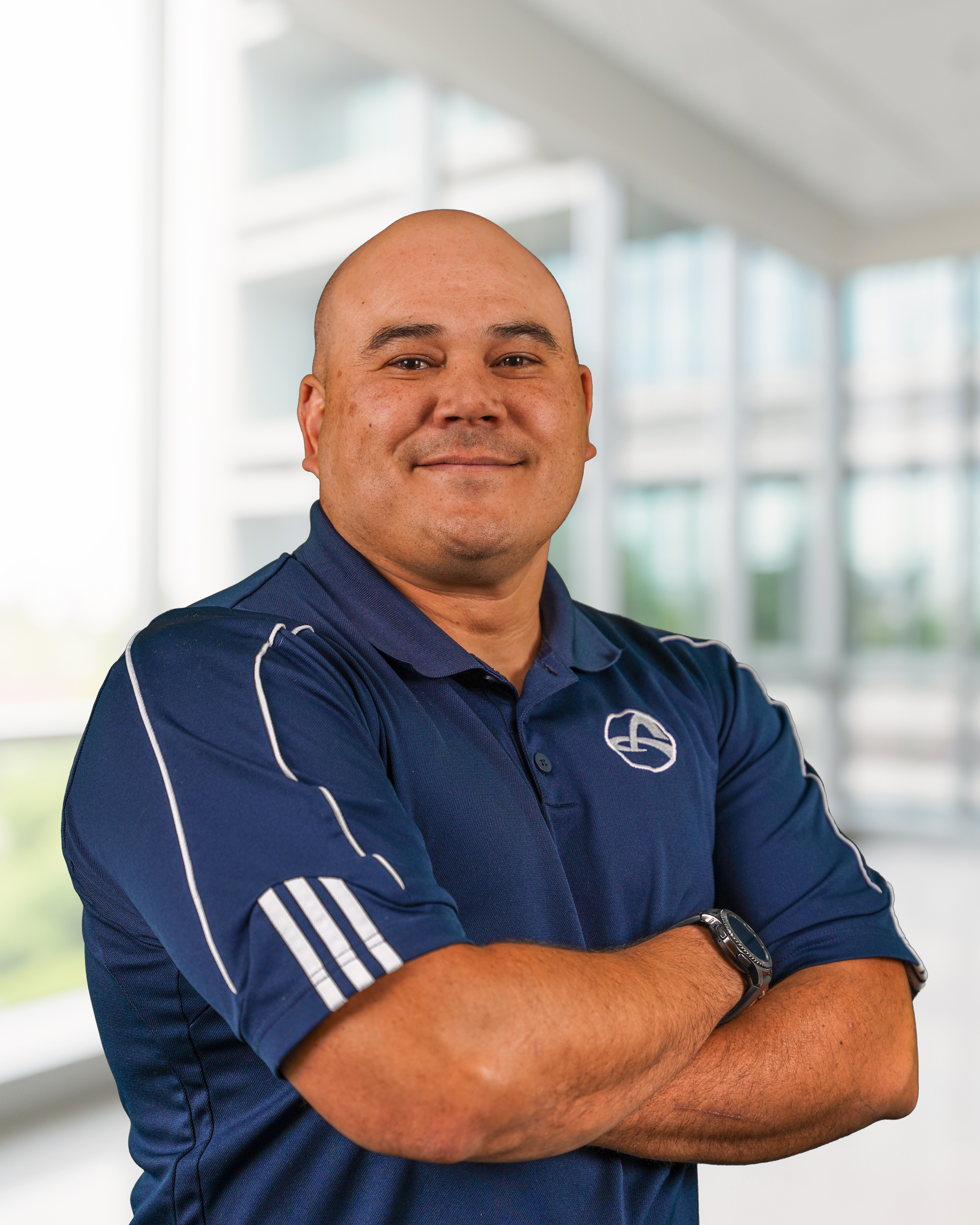 Lead Qualification and Customer Prospecting: Tips from a Logistics Perspective
Insider | Agency Ownership | Business Advice | Logistics | Transportation | Best Practices | Freight Broker
Building a customer base from scratch and making cold calls to generate new business can be daunting if you're just starting in transportation logistics. It doesn't have to be! Everyone has to start somewhere, and for those in business development, that means learning the basics of lead qualification and customer prospecting.
This blog post will help teach you how to identify quality leads to grow your business, implement proven prospecting methods to grow your customer portfolio, and target specific commodity types to expand your network.
How to Qualify Leads
Before dialing potential customers, it's important to know how to identify quality candidates. The time and effort spent prospecting can pay dividends when it comes to building a solid customer portfolio.
Researching and pre-vetting potential leads will save you and your client time and set the foundation for a more productive conversation. Consider the following questions before you begin prospecting:
Does the business ship or receive product?
Do they manufacture or distribute product?
Do they have a dock to facilitate easy loading and unloading of the product?
Does the business have its own fleet? Are other trucks regularly going in and out of this location?
Is their product or shipping requirements a good fit for your book of business?
Targeting Customers
Targeting by Size
As a logistics professional, it's important to consider the advantages and disadvantages of customer types based on their size. A blend of small, medium, and large prospects is a tried-and-true approach to building a solid portfolio. Read on to explore the typical pros and cons of each customer type.
Small customers, who ship one to three loads a week, typically have the shortest sales cycle at around 30 days. With fewer decision makers and more autonomy than large corporations, small customers will onboard new logistics partners and carriers throughout the year. As a new business development representative in the logistics industry, that first win can build your confidence and give you a taste of future financial success.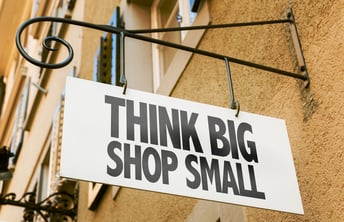 When working with small customers, be mindful that they may face credit restraints due to the age of the business, bank history, and cash flow, among other factors. Additionally, freight rates tend to fluctuate more often and at a greater rate than larger businesses. When a customer finally gives you your shot, it may be on their shorter, more difficult lanes that can be tough to book carriers on. Prove you can get those moved, and more opportunities may open up.
Medium-sized customers have better volume than smaller customers; for Armstrong, that's typically about three to nine loads a week. The more lanes your customer adds, the more you'll have to manage. Medium-sized customers consistently book longer and more consistent routes. This provides future freight opportunities and the ability to grow with the customer. More established businesses typically have larger credit limits based on their banking and payment history. In most cases, the sales cycle for mid-sized customers is typically about 60-90 days.
Medium-sized customers are where you typically see the start of contractual business. Companies this size tend to see high levels of competition due to the shorter sales cycle. It is easier to establish a business relationship with mid-sized organizations compared to larger customers. As with small customers, it's ideal to have multiple medium-sized shippers in your book of business. This diversification will lead to a balanced growing book of business with strong profit margins.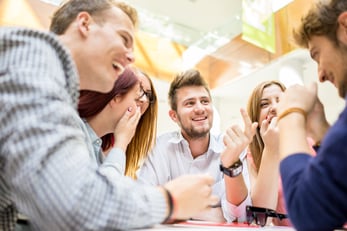 A large customer is widely considered to move over ten loads a week. Their sales cycle is long, sometimes well over a year. When you do get the opportunity to work on their business, many will require contract completion and participation in a bid process resulting in contractual business. This type of contractual business can result in compressed margins or even potential losses to the agency, depending on what is taking place in the freight market. Over the last two years, many customers have turned to shorter quarterly bids to protect their freight spend.
Credit is typically easy to establish for these well-known or publically traded businesses. While contract freight is prevalent, this type of customer provides an excellent opportunity for spot market freight. An account like this, while lucrative, may require multiple individuals to manage the business effectively. Large customers may also require additional services like EDI, automated tracking, or third-party billing. Setting up these services takes time and money on the front end but will help to enhance and build a positive long-term relationship.
Targeting by Commodity
Your opportunity to target customers by commodity is virtuality limitless. If you're just getting started in the industry, there are certain commodities we recommend avoiding, at least until you get more experience. Most of these are high risk and can cause significant financial losses if mishandled.
Any shipment valued over $100,000, the standard cargo insurance amount
Alcohol, tobacco, and firearms
High-theft items (name-brand clothes and electronics, etc.)
Berries, cherries, or soft fruit (damage claims)
Refrigerated items, such as fresh flowers or seafood
Hazardous (hazmat) materials
Produce is a unique and highly replenishable commodity. Replenishable products are quickly and easily sourced with high demand. It can be challenging to manage shipping fruits and vegetables as a broker, but once you learn to do it correctly, it can be a profitable line of business. Typically it's advised against having multiple produce customers in one portfolio, but it is worth having at least one regular produce client.
Benefits of shipping produce: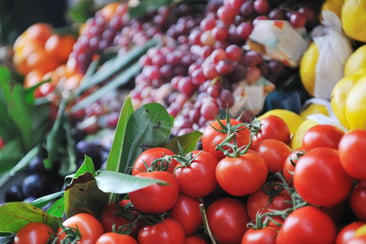 Produce customers have the quickest sales cycle.
When the product is in season, there is an excellent opportunity to begin working with these customers.
The downside of shipping produce:
The produce market can be very volatile.
The product is high-risk to transport.
Prospecting Methods
Family and Friends
Your existing network is a great first stop and can typically lead to your first customer. Having an "in" with a potential customer is a great way to get your foot in the door. Take advantage of your current contacts by letting them know what you do and that you are looking for business. Whether it's a friend that works in a warehouse or an industry connection from LinkedIn, take advantage of the people you know!
This prospecting method is still one of the easiest and fastest ways to find fresh new leads to pursue in targeted areas. I recommend utilizing a three-word search system. The first word should be the commodity. The second word is a shipping buzzword (distributor, shipper, manufacturer, etc.). I recommend using a city or state you want to target as the final word.
Lead-Gen Software
There are many web-based lead-gen software platforms, such as D&B Hoovers and ZoomInfo, that you can purchase online. They generate and filter leads based on commodity, equipment type, geographical region, and anything else you may need.
Customer/Carrier Referrals
Referral business becomes a significant part of a broker's portfolio growth. Don't be afraid to ask for referrals from your transportation partners once you have established solid relationships.
Final Tips for Customer Prospecting
The

best business portfolios have a blend of all the above customer types.
Diversify your book of business.
When delivering into or out of a location, check to see if they are a current customer. This is a great warm lead, especially if your team just did a great job.
While driving around your community, keep an eye out for industrial parks. Take a drive through and look for buildings with dock space, a receiving bay, or trucks in line. Get as much information as possible to make a phone call or stop in!
Look for opportunities at the grocery store. Leads can be quickly generated from produce by looking at the stickers on the back of the packaging. Take a picture of canned and boxed goods and research the company. All these products got to the store somehow, most likely on a truck.
Take advantage of Google Maps. You'll find industrial complexes in other states and cities. Once you select satellite view, you can see if the buildings have a shipping department, and you can pursue them from there.
The Road to Success
Ready to take a chance on yourself? Work with us! Whether you're just getting started in freight sales or have years of experience, we'll give you the tools you need to be successful. We offer all employees and agents on-demand access to our free proprietary training platform Armstrong Academy, with content ranging from creating SMART goals to using Armstrong's software to carry out your day-to-day activities.
For more information on business development in logistics, check out our sales and cold-calling tips or suggestions for managing your contacts and cultivating warm leads.
About Scott Watanabe
Joining Armstrong in 2014, Scott serves as Director of Training and Agent Development for Armstrong Transport Group. Also known as "The Freight Sensei," Scott oversees new hire training, agent mentoring, and continuing education through professional development. He is skilled in negotiation, operations management, and customer and carrier sales. Scott is a retired US Army Reserve Veteran with two combat tours and over 21 years of service.