Graduating Soon? Consider a Career in Logistics
Industry News | Business Advice | Logistics | Transportation | Best Practices | Agent Program | Freight Management | Employee Retention | Freight Broker | Logistics Careers
Post pandemic supply chain, transportation, and logistics are industries the world is watching. Front-line workers and truck drivers have never been more in demand. With the great resignation in full swing, the front line isn't the only part of the industry actively looking to add new talent. While a career in logistics may not have started out as your dream job, it can be an amazing career path. The industry is massive, constantly evolving, and full of opportunities for recent graduates.
What attracts potential employees to transportation, and more specifically, logistics? How do you get started in an entry-level role in an industry you aren't familiar with? And with so many positions currently available, what companies offer the best opportunities for training and advancement?
We will discuss these questions, as well as who is a good fit for a career in logistics and how you can get started right out of college.
Entry-Level Talent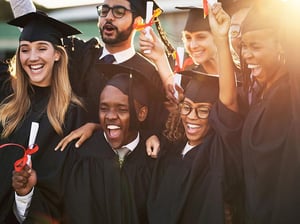 If you are approaching the end of your college career and aren't sure what to do next, a job in logistics might be for you. Recent college graduates are highly desirable new hires for logistics brokerage companies. At Armstrong, we've always looked for raw talent – the recent college graduate or the bartender – ready to change industries, training them to best meet our customers' needs. Logistics companies often recruit heavily on US college campuses through career fairs and on-campus presentations, seeking self-motivated individuals driven toward financial gain.
Typically, recruiting or hiring managers don't put a lot of emphasis on your major or course of study. Instead, they are looking for that 'je ne sais quoi' that successful brokers and logistics professionals have. It's partly being sales-minded but also having attention to detail and a willingness to work hard. Like with all entry-level positions, you start by learning the fundamentals of the business and succeed by putting in the work.
Being personable and well-spoken can go a long way in this industry. Whether you are dispatching trucks, booking loads, or making sales calls to customers, you need to make a connection with the other person. Phone sales continue to be the tried and true way logistics professionals communicate. However, the Covid era has made video chats, instant messaging, and texting more common, and in-person meetings are back on the rise.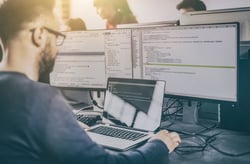 Before Covid-19, the status quo in the industry was to work in the office full time. Today, we have seen a shift to hybrid and fully remote work options for certain positions. Many on the brokerage team still prefer to work in the office on the floor for open communication with teammates. A typical day will consist of communicating with customers, coworkers, and carriers face-to-face and via phone, text, instant message, video chat, or email. While technology continues to advance in this industry, be prepared to log some hours on the phone. To better understand the industry and options for fully remote work, consider reading these two posts: What is a Freight Brokerage? and Should I Become a Freight Agent?
Compensation and Training
Compensation is everything, so we'll get right to it. Average salaries in this industry may not knock your socks off. Per Glassdoor, entry-level logistics broker salaries average about $40-$50,000 before the commission. The good news is that number has been rising this year. With hiring talent at a premium, new hires can secure a more competitive income. While salary is important, brokers really make their money through the unlimited commission potential. If you're looking for a career in sales, logistics can be very lucrative.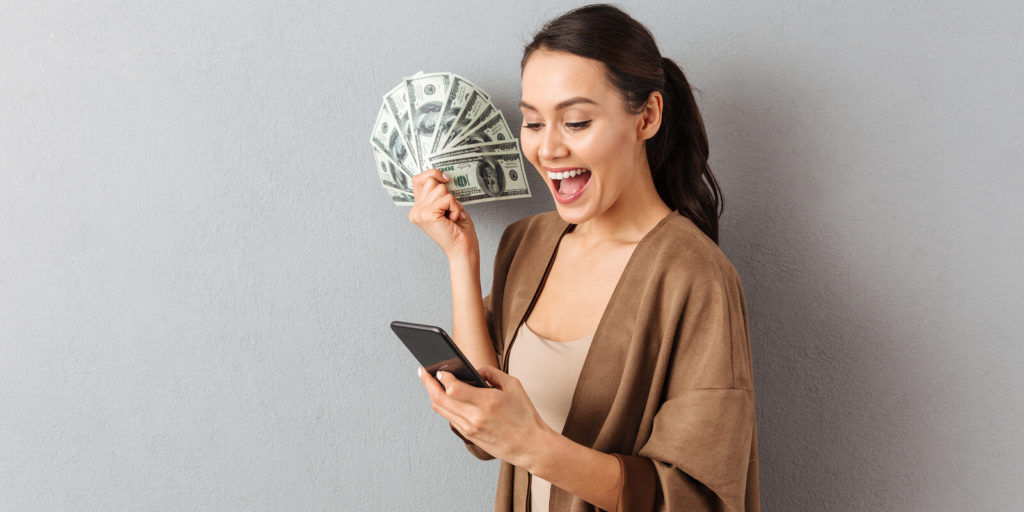 Training in this industry is critical. ATG launched Armstrong Academy in the fall of 2021 to help our employees and agents optimize performance and become the best in the industry! This 24/7, on-demand training platform features self-paced courses and live, virtual instructor-led classes, allowing users to learn from experts who have proven backgrounds and successful careers in logistics.
Some employers or hiring managers take the sink-or-swim approach, but getting a leg up on the processes and nuances that will help you succeed is a quick way to increase your earnings. It can be easier, more efficient, and more cost-effective to teach someone everything the way you want it done versus trying to break old habits.
Casual Good Times
Whether you're working in the office, remote, or hybrid, every day is a casual day at most logistics companies. Relaxed dress codes have been the norm since brokerages popped up in the '80s. Open workspaces and a flat management structure make it easy to get to know everyone, from the new kid on the block to the owner of the company. While pizza parties are cliche, they can be a great way to meet coworkers from different departments, and I, for one, still like free lunch!
Finding That First Gig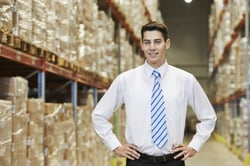 Begin by researching logistics companies located in your area or in a place you would like to live. Some companies have large offices in a central area, while others have smaller locations sprinkled around the country. Many large companies recruit in the city where they are based as well as regionally at colleges and career fairs:
CH Robinson -- Eden Praire, MN
Echo Global Logistics -- Chicago, IL
Total Quality Logistics -- Cincinnati, OH
XPO Logistics -- Charlotte, NC
Tips for Connecting with Potential Employers
Getting your foot in the door is often one of the most challenging parts of a job search. Sending out email blasts with a general cover letter and resume attached may make hunting for a job easier and less time-consuming. However, it can be difficult to distinguish yourself from the competition if you're not establishing a more one-on-one relationship with the hiring manager. Here are some fresh networking approaches to help you stand out from other applicants and land your first gig at a brokerage.
Job Fairs
When attending an on-campus job fair, research the organizations attending and plan your day. Don't wander from spot to spot trying to get the best giveaways. You are there for a job. Save the frisbee and pen collection until after meeting with all of your preferred employers. Be engaging, listen to what they have to say, ask thoughtful questions, and find out how to submit your resume and be considered for an interview.
On-Campus Interviews
Sign up to participate in on-campus interviews. It's a great way to have a quick one-on-one conversation with recruiters and learn whether their company could be a good fit for you. It's also convenient. No traveling back-and-forth between campus and the interview!
Apply Online
Almost every organization has a career page with up-to-date job postings. Submit your cover letter and resume. Then, follow up by phone, email, or both to let them know you are serious. But be careful to strike a balance between interested and potential stalker.
Referrals
Ask a friend or family member to refer you to a specific contact within an organization. If you know somebody who raves about their company or job, ask them to submit your resume for consideration. Referrals are typically given much more weight than "cold" applications.
Social Media
Follow the organization you are interested in better to understand their mission, culture, and competition. Does it look like a fun and engaging place to work, or is their social media devoid of any personality? Don't forget about your social media. Companies are looking. Your tirade on politics or weepy breakup posts could reflect poorly on you. As you get ready to leave school behind, do a quick audit of what you have put out into the world.
Details Matter
As you move through the interview process, ask questions to help you better understand who you will be working with, what your responsibilities will be, and what type of advancement is available.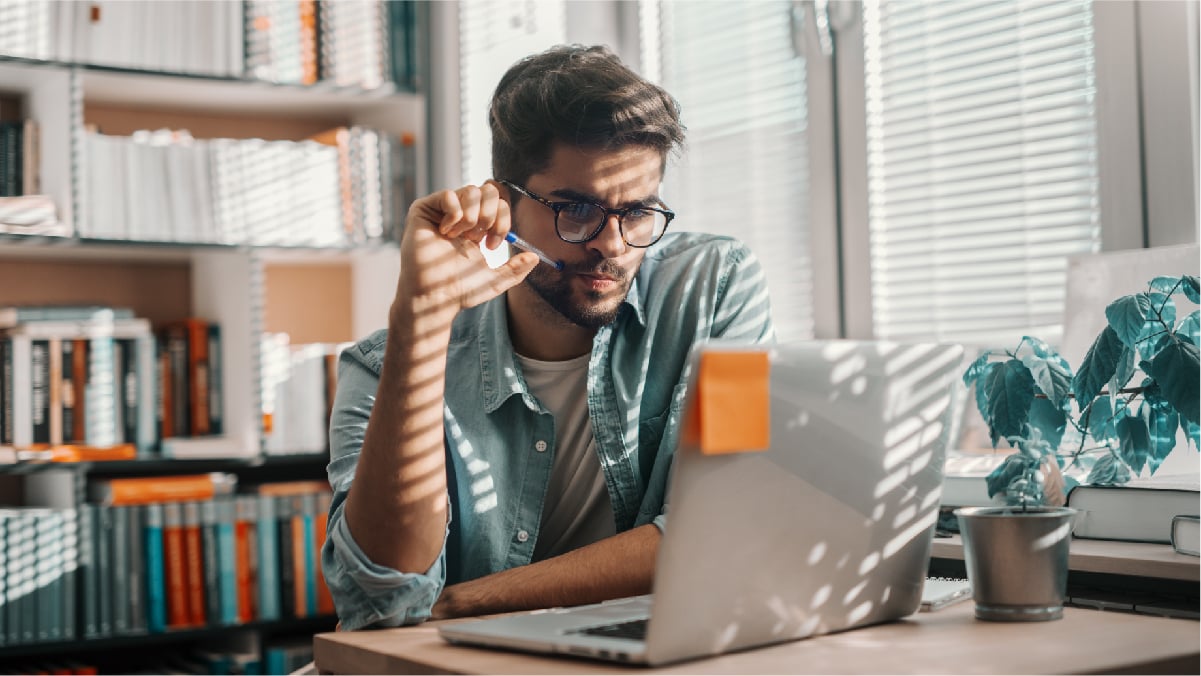 Compensation
While you might be inclined to take the first job that comes your way, consider the compensation structure being offered. Will you be paid hourly or a salary? Are you on a commission or draw? How and when is the commission paid? Is there any cap on the commission you're eligible to earn? What does the average new employee make with regular pay, commission, and bonus?
Benefits
Benefits can also determine employment, especially if you are fortunate enough to compare offers from multiple organizations. You might consider asking which benefits are offered. When do they begin? Armstrong recently changed our benefit offerings to ensure that our employees all have coverage within thirty days of joining the organization.
Don't forget to ask about that 401k. Pro tip: find out whether the company will match a percentage of your contributions to a retirement fund and whether there is a vesting schedule. Take advantage of the free money if your budget will allow it.
Paid Time Off
Avoid asking about paid time off and vacation while you are interviewing – it can leave a potentially negative impression. Do your initial research online, and then ask about paid time off (PTO), vacation, and holidays before you accept. Transitioning from school vacation schedules to full-time work can be quite a change. Get ready to work the day after Thanksgiving!
Want to Learn More?
Armstrong Transport Group is currently hiring for various roles across multiple locations. Whether you're looking for fun employee events, a comprehensive benefits package, or flexible retirement options, Armstrong has you covered. If you or someone you know are a candidate to join the Armstrong team, we'd love to connect today!
About Lauren Russell
Lauren Russell serves as Armstrong's Chief Marketing Officer. Originally joining the team in 2012 to focus on human resources and recruiting, Lauren recently transitioned to marketing, social media, agent relations, and event planning. She has over 20 years of experience in logistics and transportation.