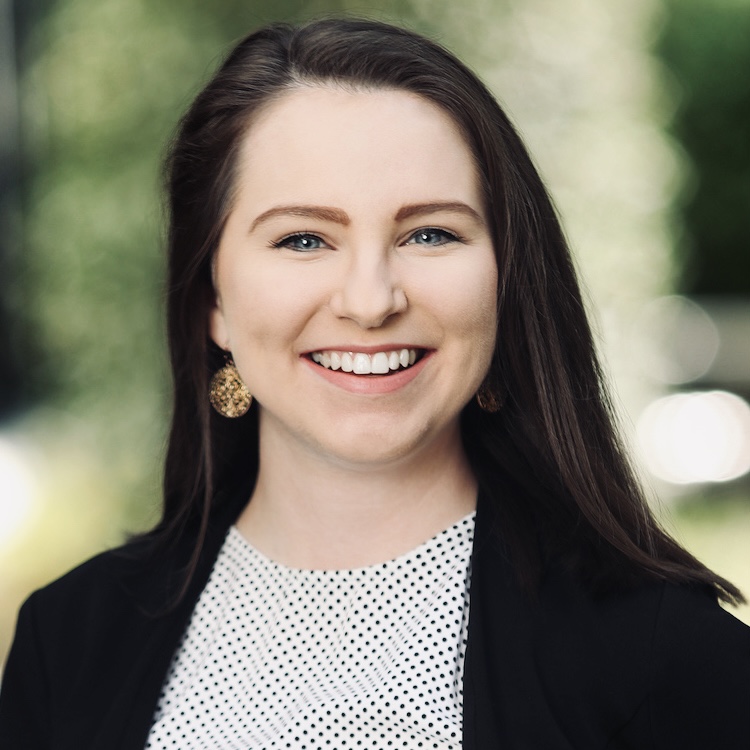 From Classroom to Corporate: How Two Former Schoolteachers are Blazing New Trails in Logistics
Agency Ownership | Business Advice | Logistics | Transportation | Employee Retention | Recruiting | Freight Broker | Logistics Careers
With the Great Resignation in full swing, many people are looking to change not only their jobs but their career trajectory. The promise of greener pastures has workers considering how their skills can be applied to vastly different industries than they've worked in previously. At Armstrong, we believe in hiring the right personalities and training them from the ground up, regardless of the industry they're coming from.
This year, we've added two former schoolteachers to our corporate team. Julie Reinheimer was hired in April as an Instructional Designer. Her primary role is to manage our proprietary training platform, Armstrong Academy (AA). Julie works closely with our Director of Training and Development and classroom trainers to develop new content for AA. Kendall Thornbury joined the Human Resources team in May. Her primary role is to oversee payroll functions and employee engagement at Armstrong's Charlotte headquarters.
In this blog post, we look at Julie and Kendall's transitions into their respective industries, offering advice to those looking to get started in logistics.
Tell

me about your job in the classroom before you joined Armstrong.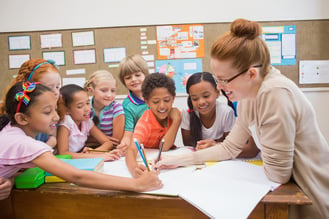 Julie: Before Armstrong, I was a middle school history teacher and had been teaching for ten years. I taught world history from the Renaissance to the present. Teaching brought me so much joy, but when the pandemic forced us into virtual teaching, I realized how much I enjoyed that format. The virtual set-up allowed me to focus only on teaching the content while sharing my love of history. I also enjoyed adapting the curriculum to the virtual space and keeping students engaged in the material while teaching remotely. That prompted me to look into fields that used those skills, which is how I found instructional design.
Kendall: Before transitioning into HR, I previously worked as an elementary school teacher. I taught pre-K for three years and kindergarten for one year. I loved working with kids, especially the little ones! They always kept me on my toes, and there was never a dull moment, but it was not my forever job. I knew I still wanted to help people in my new career, so I'm glad I get to do that here.
Tell me about your new role at Armstrong.
Julie: I am an Instructional Designer. I help to create eLearning courses and administrate in-person and virtual instructor-led classes. Instructional designers work with subject matter experts who provide the content, and the designer takes that content and transforms it into a course.
Kendall: My role here at Armstrong is Human Resources Generalist. I handle the employee onboarding process for new hires and provide support to all employees for various HR-related needs. I am still in training but will eventually handle the payroll process as well.
What

has your transition been like?

Julie: My transition has been a challenging but rewarding process. When I decided to leave teaching, I took courses through LinkedIn Learning. I also joined an instructional design boot camp from Tim Slade to learn the skills and tools that are part of the instructional design process. Last summer, I met Greg Smith, Armstrong's Director of Training and Development, at an ice cream store, and we talked about instructional design. I connected with him through LinkedIn, and as I went through my boot camp, Greg offered feedback on improving the projects I was creating, which was very helpful.
Kendall: The transition from teaching to HR has been very smooth! Cari Olive, Director of Human Resources at Armstrong, has made my career pivot easy. The training process has been hands-on and informative. Many of the skills I used in teaching can be applied to HR, such as building relationships, supporting employees, and multitasking.
What made you want to work for Armstrong?
Julie: While going through my career transition, I shadowed Greg at Armstrong's office one day to see what it was like to be an Instructional Designer. I loved the atmosphere! Everyone was friendly and had a good camaraderie.
Kendall: I saw a job posting on LinkedIn for my role and did some research about Armstrong. I looked at Armstrong's website and was very interested in the industry. The culture of Armstrong was very appealing to me; I could tell it would be a great fit for me.
What

have been some of the biggest challenges?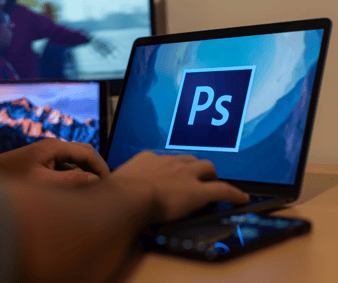 Julie: Changing my mindset from "I'm making this for a 7th grader" to "this is for an adult" was more difficult initially. Another challenge was working with technology that I had not worked with before, although it became familiar to me quickly. I learned how to edit videos with Adobe Premiere Pro, which is not something I had done in the teaching field. Adjusting volume and manipulating images in Photoshop were also new to me.
Kendall: My biggest challenge has been getting used to the "corporate world." I love the flexibility I'm afforded, but it took me a few weeks to get accustomed to time management in an office. Working with four- and five-year-olds made for a fast-paced environment that required everything about your day to be structured and planned. The corporate environment is different – less routine but equally challenging.
What skill sets do you use every day?
Julie: A skill I use daily is breaking down information and creating ways for people to access that information and remember it. I also frequently make assessments to ensure people have learned the necessary information. In my role, I'm required to work with technology daily, so you'll often find me editing videos, creating PDFs and eLearnings, and running Armstrong Academy. I use my interpersonal skills to work with colleagues to develop the training.
Kendall: I use interpersonal skills every day when interacting and supporting our new hires, which I love because I get to interact with people! We are always working on various projects in HR, too, which requires a lot of multitasking. Currently, we are organizing volunteer opportunities with the Second Harvest Food Bank.
Which

educational resources do you use to gain knowledge in your new field?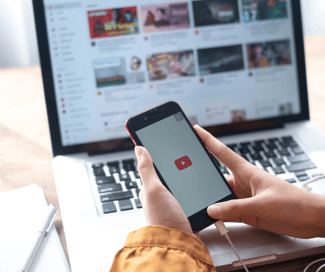 Julie: I looked at a lot of different resources as I was getting started. The school library had LinkedIn Learning for free, so I took courses on instructional design there. I found a group on LinkedIn for teachers trying to transition into the learning and development field. The group offered advice, posted webinars on transitioning out of teaching, provided different resources, and gave feedback on sample projects. I used YouTube, especially Devlin Peck's channel, Cara North's channel, and Tim Slade's channel. I also read many books, including Design Principles for the Non-Designer, Map It, and Design for How People Learn. I still look over all those resources as there is always new information and things to learn.
Kendall: I attend HR webcasts weekly through SHRM and Paylocity to learn more about human resources. As a lifelong learner, I'm interested in taking the exam to be certified as a Professional in Human Resources, or PHR.
What advice would you give someone getting started in logistics?
Julie: Come in ready to learn and work hard. Everyone is willing to help you; you just need to be willing to ask. Fortunately, many of your initial questions can be answered through courses in Armstrong Academy!
Kendall: Have an open mind! It can be intimidating to start something new, but if you do it, you might just love it.

Armstrong can help with that! We're passionate about putting the right people in the right seats, giving you the tools and knowledge you need to be successful from day one. That's why we developed Armstrong Academy, our online training platform that teaches newbies and veteran freight brokers alike.
Check out our Careers page for our open positions! In the meantime, learn some logistics lingo with our handy transportation terms reference guide. (You can also get a downloadable version of these logistics terms here!)
About Taylor Borum
Taylor joined Armstrong in 2021, serving as the team's Marketing Coordinator. A native of North Carolina, she moved to Charlotte in 2018 after graduating from Appalachian State University with her bachelor's in Communication Studies. She's a passionate writer, having curated a diverse range of blog posts, articles, press releases, feature stories, webpage copy, social media posts, and more.