How the Great Resignation Is Affecting the Transportation Industry
Agency Ownership | Business Advice | Technology | Logistics | Best Practices | Employee Retention | Recruiting | Logistics Careers
The COVID-19 pandemic has affected countless areas of our lives, including how we work and who we work for. While leaving a job for greener pastures isn't new, we've seen an unprecedented exodus of the American labor force over the last year. 'The Great Resignation' is a term that signifies the roughly 33 million Americans who have voluntarily quit their jobs since spring 2021. Many seek better pay and benefits to keep up with rising inflation while others look to maintain the flexibility and autonomy to which they have grown accustomed. Company culture, employee engagement, benefits, and the ability to work remotely are at the top of most employees' wish lists.
This blog post looks at the current state of the job market, how the Great Resignation has impacted the transportation industry, and how logistics companies can retain their human capital.
State of the Market
According to a December 2021 Forbes article, the unrelenting battle of finding, attracting, recruiting, and retaining workers has created chaos for businesses. The dilemma places hiring personnel in a bind. Brutal competition over talent leaves leadership with a difficult choice: wait and hope to find the perfect candidate or act quickly, scoop up a person who may lack critically needed skills, and hope for the best.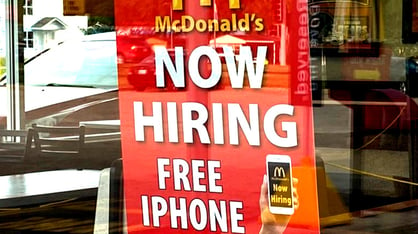 The current job market is so challenging that many companies are forced to "compromise" on the quality of candidates just to get help. This frenzy to lock in candidates often means bringing aboard people who don't possess the necessary skills and/or experience. To compete, many businesses have had to devote greater portions of their budgets to sign-on perks. One McDonald's restaurant got creative, offering free iPhones to new workers.
Snapping up warm bodies may offer short-term relief, but building a workforce of unqualified workers is not ideal in the long term. A survey by talent lifecycle management platform Beamery finds that skills gaps and compromises related to recruitment can have dramatic business consequences. A third of U.S. respondents feel that 25% to 49% of their current employee base holds their organization back due to a lack of skills or appropriate mindset.
Organizations are grappling with training new, often under-experienced staff while keeping current employees from leaving. Currently, there's a disproportionately heavy focus on recruitment versus retention and development because half of employees are job hunting, with high confidence in their ability to make a successful jump.
The Great Resignation in Transportation
According to Supply Chain Dive, people are quitting in droves. In November 2021, the U.S. quit rate hit a record high of 3%. The U.S. Bureau of Labor Statistics reported 4.5 million resignations that month — the highest number recorded since the Department of Labor began tracking this information in December 2000.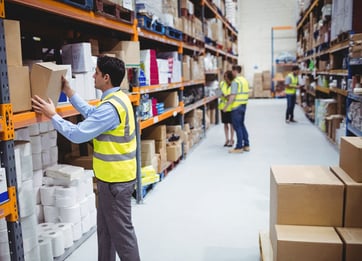 The transportation industry has not been immune to the Great Resignation movement; in fact, it's been one of the hardest-hit sectors. Why are so many looking to leave?
Career burnout is on the rise. Logistics and distribution center workers have begun to feel undervalued and underappreciated. Employees in industries where working from home is not an option want better working conditions, better pay, better benefits, and flexibility. At Armstrong, we're seeing an influx of interest from salaried freight agents looking for an opportunity to run their own businesses and earn higher commissions for their work. Let's also not forget the aging trucker workforce retiring in larger numbers than newcomers are replacing them.
How to Maintain Your Talent
Never has creating and nurturing a strong corporate culture been more impactful to retaining valued team members. During uncertain times, it helps to hear how industry leaders are navigating uncharted waters. Here are a few pointers:
Create a socially- and environmentally-conscious brand:
To attract and retain high-quality talent, craft a corporate culture that is honest and open, one that puts employee health and well-being on equal footing with operational efficiency, production, and profitability. After all, a happy workforce equals a more agile output.
Open the lines of communication:
Creating the ideal corporate environment is easier said than done. You can't necessarily make everyone happy where your workforce is concerned; you can make an honest and sincere attempt to be available for your employees. That means opening the lines of communication between your frontline logistics professionals and your company's C-suite employees. Being present and allowing your employees to feel heard can make all the difference.
Celebrate your workforce:
Creating a better corporate environment is a crucial step. It's also an abstract one. Remember, in the current job market, potential candidates have options. You aren't just interviewing them; they're also interviewing you. Take concrete steps to stay competitive.
Potential new hires, as well as long-time employees, are looking for an employer who can provide them


with:

Better compensation
Comprehensive benefits
Career advancement
Educational opportunities
Flexible leave of absence policies

Not every company can afford to increase wages or offer a gold-tier healthcare package. The key is implementing policies and compensation plans that contribute to your employees' sense of self-worth and well-being. If a wage hike isn't feasible, establish policies that protect the mental health of your workforce. Promote from within whenever possible to build a sense of trust and urgency amongst your team.
Tackle the pressing questions:
Running a logistics-based operation isn't easy, even in the best of times. Your employees are looking for leadership now more than ever, and key concerns need to be addressed to normalize better working conditions going forward. Some of those concerns include:

Remote working considerations
COVID-related safety protocols
Overall employee well-being

Make sure that you have clearly communicated protocols in place. It will give present and future employees an idea of your expectations while helping to promote overall safety, security, and worker satisfaction.
Back-Office Support When You Need It
Want to spend more time in your business and less time running your business? Armstrong can help with that. We offer premier back-office support, innovative technology customizable to your needs, and weekly pay with commission splits up to 75%. Connect with us today and see if Armstrong is the right fit for you.
About Lauren Russell
Lauren Russell serves as Armstrong's Chief Marketing Officer. Originally joining the team in 2012 to focus on human resources and recruiting, Lauren recently transitioned to marketing, social media, agent relations, and event planning. She has over 20 years of experience in logistics and transportation.