Agents typically have one thing in common: they are all self-motivated entrepreneurs willing to work. Being an elite agent can mean different things to many people. For most, it's about the dollars and cents -- becoming a top revenue-producing agent in your network. At Armstrong, we call this group the Diamond Elite.
We might be biased, but we think that all of our agents are second to none! Our goal is to elevate every office, and because we consider ourselves to be among the best, we're transparent about how we recruit the best.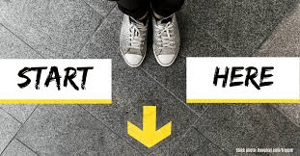 We understand that everyone has to start somewhere. In the logistics industry, attitude and work ethic are everything. Success comes from a strong commitment to improving your process. It also requires you to deliver the highest customer service levels. Check out our tips for breaking into the industry, becoming an agent, and moving your career to the next level.
Strong Work Ethic - Freight brokering is hard work. Not only does it require solid organizational skills, but the best agents have a strong entrepreneurial spirit. They are always looking for ways to do their job better and faster while providing more value to the customer. Start by figuring out your goals and what you need to do to achieve them. Then, think about what your customers need and want from the service you are providing to them. When evaluating agent partners, make sure that their philosophy and organization align with your personal goals and values.
Industry Knowledge - The logistics industry encompasses much more than moving product for customers from point A to point B. Experienced agents know how to rate freight, negotiate with carriers, manage problems, and adapt to shifts in the market. Agents who keep pace with industry trends are more likely to adjust and adapt their businesses to market fluctuations.
Growth Mindset - Most agents have a strong desire to grow their business. How agents choose to run their businesses can be as varied as the personalities you meet in this industry. But every sound business begins with a plan. Nothing is set in stone -- you will likely make adjustments to your goals and objectives over time. Healthy companies also require budgets, which are the best indicators of how a business is performing. From adding employees to exploring new lines of business, the opportunities are endless in transportation.
Tenacity - Agents do not give up easily. In our line of work, it's hard to call any day "typical." At Armstrong, we're focused on delivering the best customer service, which means there is no one-size-fits-all approach. Our agents pride themselves on finding creative solutions to customer issues -- like [can we add something here, even if it's generic]? And then you have external factors, like hurricanes, snowstorms, and fires. Now we can add global pandemic to the list! If you can maintain or even grow your business in a year like 2020, chances are you have what it takes to become an elite agent.
Those are a few of the precursors to becoming a successful agent. Now let's talk about how to get started.
How Can I Break Into the Logistics Industry?
To help you get started, we've identified a few of the most common paths to agency ownership.
Assist a successful agent. Learn everything you can about their business and logistics. Successful agents have a wealth of knowledge and are frequently willing to help new hires grow within their agency. It's a win-win situation because the more you grow, the more you contribute to the agency's growth.
One day, you might want to open your own agency. There are ways to stage this that are beneficial for the mentor and mentee. More on that in another blog!
Work at a larger brokerage. While not a one-size-fits-all approach, working at a large, reputable brokerage is a great way to get your foot in the door. If they have a training program, even better. Get paid to learn!
Take the time to review and understand the new hire documents. Some brokerages require employees to sign aggressive non-compete or non-solicitation agreements. Make sure you understand the contract to which you are committing. Agent programs, like Armstrong Transport Group, typically do not require agents to sign these types of documents. As a 1099 contractor, you have more autonomy to run your business, make decisions, and come and go as you please.
Learn how to hear NO, and then learn how to overcome it. Freight brokering is a competitive field full of hard-working individuals. The customer you are soliciting is most likely working with a broker (or three). In some cases, they have close personal relationships with shippers, carriers, or other brokers after years of working together.
Offer your services as their backup plan, not their replacement plan. You never know when you can save the day at 4 p.m. the day before a national holiday. After that, you may become the first call and not the deleted email.
We Regret to Inform You...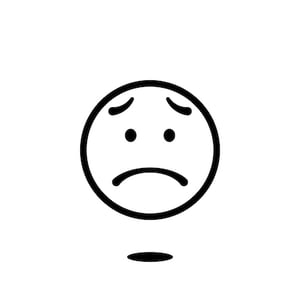 ...not every applicant is the right fit to work as an agent. We'll say it: at Armstrong, we are a little picky. We want it to work out with every applicant, but -- like many first dates -- it isn't always a match. In the spirit of transparency, we've got a few red flags that will 'kill the vibe':
No industry experience. Zero. Zilch. If you don't know what a flatbed is, it's just not going to work out.
No portable book of business. As in no customers, no freight, and no revenue. Freight agents are commission-based positions, so we advise being prepared to support yourself. The income potential is excellent, but not when you need to start from scratch.
The applicant owns or runs a motor carrier business. If you are looking for ways to move overflow freight through a brokerage, it can be a difficult transition with low success rates.
Just looking for a part-time gig. While becoming a freight agent doesn't require a substantial up-front investment, it does require a hefty time commitment. If you're thinking of freight brokering as a flexible, part-time career opportunity, chances are you won't see high returns. When success is measured on your ability to interact with and support your customers, freight brokering quickly becomes a full-time job.
Plans to set it and forget it. If your goal is to be an absentee owner, becoming a freight agent owner is likely not an ideal career path. Logistics can be complicated and time-consuming. Successful agent teams require strong leadership and skilled management. In an industry where change is constant, elite freight agents are quick to help customers find solutions to their evolving needs. To effectively provide the highest levels of service requires management to be fully engaged in all aspects of the business.
Are You a Fit for the Armstrong Team?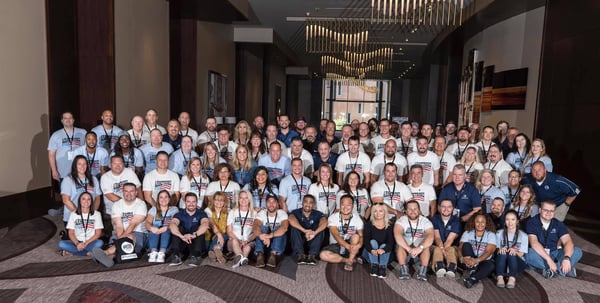 Our recruiters talk to current and potential logistics agents every day. Here is what we look for, so you can stand out from the crowd:
Do you have a portable book of business that will follow you to your new agency partner?
Have you been a freight agent or employee of a brokerage within the last three months?
Have you worked in the logistics industry for over a year?
Are you booking an average of $8000 or more in gross monthly?
And here are some of the questions we think you should be asking yourself -- and potential agent partners:
How will becoming an agent help me grow and prosper in my career?
Will I be eligible for benefits like medical, dental, and vision as a 1099 contractor? More on that here, but in the meantime -- big news! Armstrong will begin offering benefits to contractors on January 1, 2021. What incentives are available? At Armstrong, we offer a new agent bonus, reward trips, monthly performance bonuses, and agent conferences.
What will it be like to transition from a brokerage owner or W2 employee to a 1099 contractor?
Ready to Make a Change?
If you are considering a career change, begin by researching local or national brokerages for employment opportunities. If you have agent experience and are ready to pursue the next step in your career, start evaluating agent programs.
The agent recruiters at Armstrong want to connect with you! Armstrong agents have diverse backgrounds and industry expertise. Collectively, we have created a network and knowledge base that we continue to leverage to maximize service.
When we connect, we'll use the opportunity to learn more about your experience and goals and answer questions you have about our agent program. As a Top 25 freight brokerage, we offer agents the opportunity to earn up to 75% commissions, reap the rewards of working with a robust technology stack and benefit from premium, dedicated support.
Check it out for yourself! Click below to learn more about our program and apply today!