7 Ways to Grow Your Freight Agency in the New Year
Agency Ownership | Business Advice | Technology | Logistics | Transportation | Best Practices | Logistics Careers
Growing and running a small organization is challenging work, whether you've been in business for a month or a decade. Additionally, logistics can be an unpredictable industry for an entrepreneur, as drastic swings in the market can make earning a stable income difficult. All freight agents want to build a successful business, providing them satisfying, meaningful work that draws a profit in the process. This post explores how new and experienced freight agents can expand their business in 2022.
Build Strong Relationships
Logistics is a team effort. Even if you're a one-person operation, you'll still rely on shippers, carriers, and your brokerage partner for the success of your business. The stronger your relationships are, the more trust gets built over time, and the more confident you'll be that your customers' goods will get from point A to point B smoothly without exceptions. The brokerage you partner with should provide premier support, training opportunities, and business development knowledge to further develop your agency growth.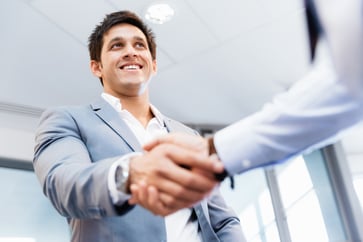 Additionally, you should never stop networking. No matter how expansive your portfolio is or how much repeat business you have, you should always be looking to bring on new customers. The volatility of the logistics industry makes it important to stay prepared for the unexpected.
From downturns in the economy to mass business shutdowns or even weather events, factors outside of your control are constantly affecting your business. Asking your existing customer base for referrals, attending tradeshows and conferences, and connecting with other industry professionals will keep you ahead of the competition.
Know Your Resources and Lean on Them
New technology is becoming increasingly important to transportation and logistics. While they can't replace the need for brokers and transportation managers, they can make the process more seamless and efficient. Here are just a few of the top tech initiatives in transportation:
Real-time visibility software
Digital freight matching
Load booking automation
Carrier communication platforms
ELDs
Document scanning and sending services
Predictive load matching
GPS geofencing
These resources are designed to improve operational efficiency. You'll spend less time on manual processes, such as booking carriers to loads, and more time doing what you do best: building relationships and expanding your business.
Stay Active in Your Industry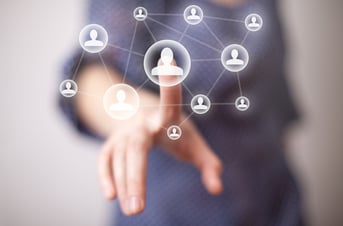 The freight environment constantly changes as new trends, regulations, and technologies arise. The best freight agents stay up to date on these new developments. As the face of the logistics world for your customers, you should be able to address any questions or concerns they have. Additionally, you'll be better equipped to adapt to change and stay ahead of the competition. Take time each week to listen to a podcast, sign up for a webinar, or read an industry newsletter.
In addition to staying on top of trends, being active on social media is another great way to set yourself apart in the industry. Platforms like LinkedIn allow you to position yourself as a thought leader in the freight business and prospect new customers. Cultivating a digital presence by posting regularly and engaging in conversations online is a great way to expand your business.
Push Yourself
As a business owner, no one has a bigger stake in your freight agency than you. That means it's up to you to continuously motivate your team members, deliver superior service to your customers, and grow your company. Finding a higher purpose is a great way to stay driven, identifying something beyond the basic desire to increase profits and be successful. Having a 'Why?' can help you push through the more challenging times while helping you keep sight of your goals. Keeping your purpose at the forefront of your mind also allows you to conduct business with positivity and purpose.
Establishing SMART goals is another way to push your business further. Once you have your long-term goals in mind, break them into smaller, more manageable ones that you can consistently act on over time. This is especially important if your goals involve an aspect of your business that is daunting to you. Want to be more effective at making those cold calls you dread? Start with a small goal of two or three a day. Your business will thrive outside of your comfort zone, so doing things that scare you will only help you grow. Additionally, your goals will change as your business grows, so it's crucial to get in the habit of constantly re-evaluating them.
Make the Most of Your Space
Having a dedicated space for your business boosts productivity, whether a spare bedroom in your house, a WeWork, or an upstairs attic. Wherever you choose to work, find a space that offers you privacy and promotes concentration.
However, make sure you're not married to your office. Stepping outside of your workspace now and then, taking your phone and laptop to your local coffee shop one afternoon, for example, can boost creativity. Additionally, as your business grows, you may find yourself needing a new office with more space. Although many of the best companies today started in a garage (Armstrong started in a bonus room!), they all knew when to move on to bigger and better places.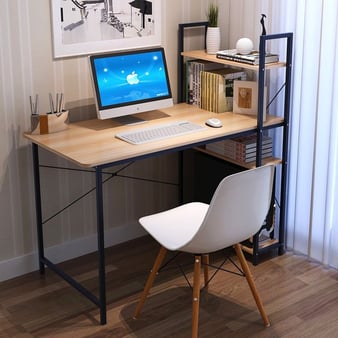 Additionally, you'll want to keep your space as organized as possible. Not only does clutter chip away at your time (as you hunt around for that paper or file you're looking for), research shows it also affects your brain and how you work. Disorganization reduces our ability to focus, makes us feel overwhelmed, and makes us more likely to procrastinate. It can even affect our mental health, making us feel more anxious or depressed.
So whatever system works best for you – strictly digital files, paper, or a hybrid of the two – make sure you stick with it. And make sure you only invest in the office equipment you truly need. You don't want to increase your overhead expenses without generating additional revenue.
Improve Your Communication Skills
Because freight brokers thrive on mutually productive relationships built on trust, communication skills are necessary for all parties. You should take time each day to communicate progress on your customers' orders and notify them of any changes. Therefore, it's imperative to make check calls with your drivers a part of your daily morning routine. Relaying both the good and bad news promotes trust with your customers. Just make sure you're delivering bad news with solutions in mind; your customers will appreciate the proactivity.
The flipside to being a good communicator is being a good listener, another habit vital to success. Active listening means paying close attention to the specific details around a shipment. You're in a better position to serve your customers when you fully understand what's going on and what their load needs. When issues arise, fully listening to understand enhances customer service and promotes respect.
Be Proactive, Not Reactive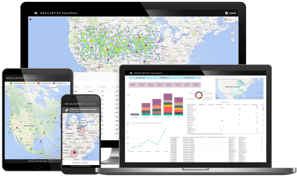 Conducting business with purpose means having a plan every day, filling your time with tasks that contribute to your long-term business goals. Additionally, planning ahead allows you to solve problems before they impact your customers. Digital tools can go a long way in helping you tackle fires head-on. For instance, companies such as MacroPoint and project44 offer real-time track and trace capabilities, allowing you to make decisions in the moment when issues occur out on the road.
Grow Your Business with Armstrong!
Being an independent freight agent offers a lot of excitement: the freedom to own your own business, make decisions for yourself, and be your own boss. Although expanding your enterprise can be challenging, having the right support can make all the difference. Connect with one of our agent recruiters today to see how you can align with Armstrong and take your business to the next level this year.
About Lauren Russell
Lauren Russell serves as Armstrong's Chief Marketing Officer. Originally joining the team in 2012 to focus on human resources and recruiting, Lauren recently transitioned to marketing, social media, agent relations, and event planning. She has over 20 years of experience in logistics and transportation.