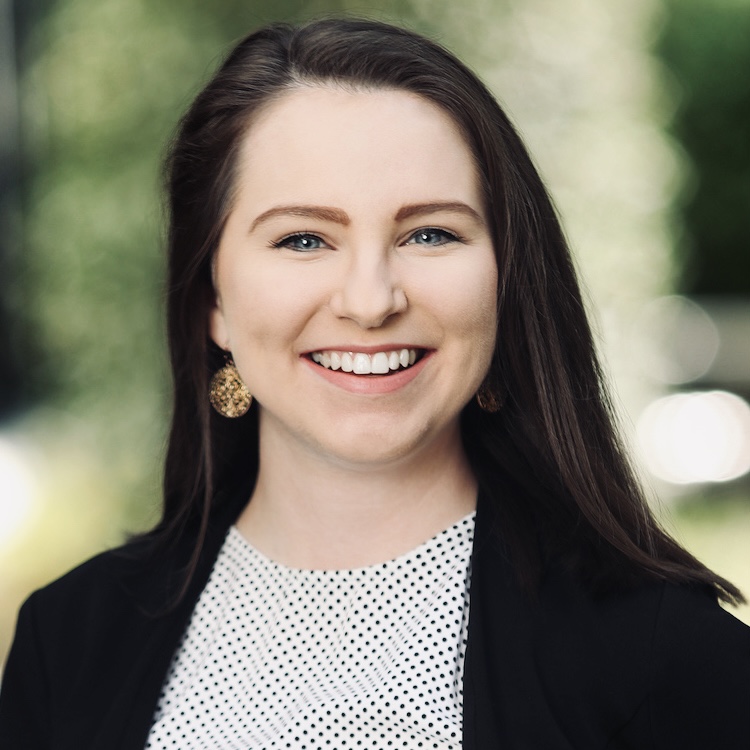 What is Reverse Logistics, and How Can it Be Optimized?
Business Advice | Logistics | Transportation | Best Practices | Freight Management | Shippers
You may have seen in the news recently that many major retailers are shortening their return windows and adding restocking fees ahead of the holiday season, particularly for online purchases. Customers are not happy about this new trend.
According to FreightWaves, between 60% and 70% of online shoppers will review a return policy before shopping with that brand for the first time. Seventy-six percent of first-time shoppers said they would likely shop with a retailer again if the return experience were "easy" or "very easy."
Why are retailers making these changes? Between shipping costs, labor investment, and the time it takes to process returns, the reverse logistics process can be costly.
In this blog post, we'll look at what reverse logistics is and describe steps to creating a streamlined reverse logistics process.
What Is Reverse Logistics?
Logistics typically looks like goods leaving a manufacturer's factory, weaving through a network of carriers via road, rail, air, or sea before arriving at a retailer's location to be passed onto its final destination: the consumer! As the name suggests, reverse logistics reverses this process, as the product goes at least one step back in the supply chain – leaving the consumer and returning to the seller or manufacturer.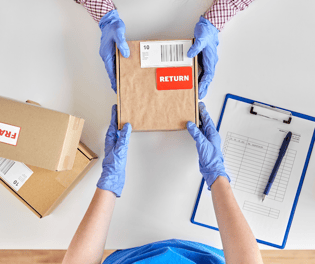 Organizations use reverse logistics to move products from their location back through the supply chain, potentially returning them to the supplier (where they originated). The goal is often to regain value from the product or to dispose of it.
As mentioned, many consumers enjoy having the option to make returns. Life happens! Maybe the product doesn't fit your needs, is defective, or isn't required after all. If you purchased from a seller that doesn't have a returns policy, you're stuck with a product you cannot utilize and, in many cases, have to spend additional money on a better-fitting solution.
Giving consumers flexibility and control over their purchases by offering returns helps ensure repeat customers. By streamlining the reverse logistics process, companies can build customer loyalty while minimizing losses related to returns.
Types of Reverse Logistics
While the most common type of reverse logistics is the straightforward return, it's certainly not the whole story. From lease returns to unsold goods, the following are the most common ways reverse logistics is utilized.
Returns Management
Returns management is what people typically think of when they hear "reverse logistics." This process focuses on product returns from customers. Companies usually offer a limited-time period where purchases can be returned, but this varies from store to store. When the reverse logistics process is a seamless, hassle-free experience for the consumer, it enhances brand image and boosts customer loyalty.
Remanufacturing or Refurbishment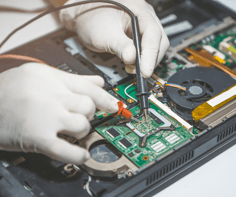 If a product is discovered damaged or nonfunctional, the company may send it back to the supplier to repair, rebuild, or rework. Products can also be reconditioned, where they are taken apart, cleaned, and reassembled. These steps are taken to eliminate unnecessary waste at the facility while preventing money lost on defective products, as companies can turn and re-sell the products again.
Unsold Goods
A retailer may return unsold products to manufacturers or distributors due to poor sales or excess inventory, among other factors. Although many manufacturers will not take their products back (except in the case of defects), some will make exceptions for certain customers. It often depends on the product type and how much product the retailer buys. Manufacturers who do accept returned products will make contractual arrangements with the retailer, typically only accepting returns under limited conditions.
End-of-Life Returns
When a product reaches the end of its useful life, it no longer works or is useless. The product may no longer meet customers' needs or be replaced by a newer, improved version. Manufacturers often recycle or dispose of products to ensure their proper disposal.
Delivery Failure
If a carrier cannot complete a delivery, the product will be returned to a sorting center and may be shipped back to the manufacturer. This can occur if no one is available at the retailer to accept the shipment, the address does not exist, or the customer refuses the delivery. Some sorting centers have staff on hand to identify why deliveries fail, correct the issue, and resend the product.
Rentals and Leasing
When a product reaches the end of its lease or rental contract, it is returned to the manufacturer. That company can then recycle, dispose of, or redeploy it, such as a refurbished printer sent to the next consumer.
Repairs and Maintenance
If a product is under warranty, or if there is a stipulation in a product agreement permitting maintenance, customers can send back a damaged product and have it repaired by the manufacturer. The damaged returned product may be sold to another consumer once it's fixed.
The Five Steps to Reverse Logistics
Process the Return
The returns process begins once the customer signals that they want to return an item. Companies that offer a returns policy should have organized standard operating procedures to carry out this process. Outline step-by-step each task that needs to happen once the item leaves the customer's hands. Describing these steps clearly and precisely can help prevent unnecessary waste and pollution due to uncoordinated transportation.
Consider adding scheduling return shipments, approving refunds, and replacing faulty goods as part of your checklist to streamline your process further.
Sort the Return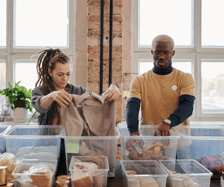 Once the item is back in your possession, inspect it and determine what return category it belongs to; doing so will help you identify where it should be placed next in the process. The returned item may need to be refurbished, recycled, disposed of, or prepped for resale.
Keep Returns Moving
We recommend that you keep these items moving regardless of the next step in the process. Preventing products from sitting for lengthy periods reduces waste and helps keep your facility clean.
Once you've inspected the item and determined what category it funnels into, quickly send it to the repair department, designated waste disposal area, resale stock room, or wherever else the product should go.
Repair the Return
Once you've reviewed the item's condition and quickly moved it to its next designated location, you can begin to execute the repair process. If the item can be repaired or refurbished, it should be done so quickly and promptly added back to your inventory. If the product is irreparable, see if any specific parts could be useful. These components can be sold or sent back to the manufacturers to be used in the creation of new products.
Recycle and Dispose of the Return (if Necessary)
After extracting the valuable remnants of an irreparable product, it's time to recycle or dispose of it. It's important to do your due diligence, taking environmental sustainability into account and addressing any hazardous disposal issues. If the product can be recycled, in whole or disassembled in part, consider doing so to reduce your carbon footprint.
Take the Load Off Your Plate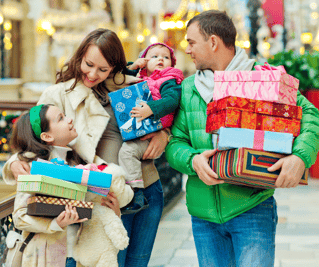 Although the holiday shipping season is expected to be relatively mild this year compared to years past, it's still the busiest time for many retailers. That also means the busiest time for reverse logistics, especially if you offer a returns policy.
If you need an extra set of hands this holiday season, partner with Armstrong. We offer personalized service at a competitive price. That way, you can spend less time on the business of running a business and more time providing value to your customers.
Get in touch with a shipping expert today or visit our website to learn why our customers consistently turn to us for logistics solutions.
About Taylor Borum
Taylor joined Armstrong in 2021, serving as the team's Marketing Coordinator. A native of North Carolina, she moved to Charlotte in 2018 after graduating from Appalachian State University with her bachelor's in Communication Studies. She's a passionate writer, having curated a diverse range of blog posts, articles, press releases, feature stories, webpage copy, social media posts, and more.