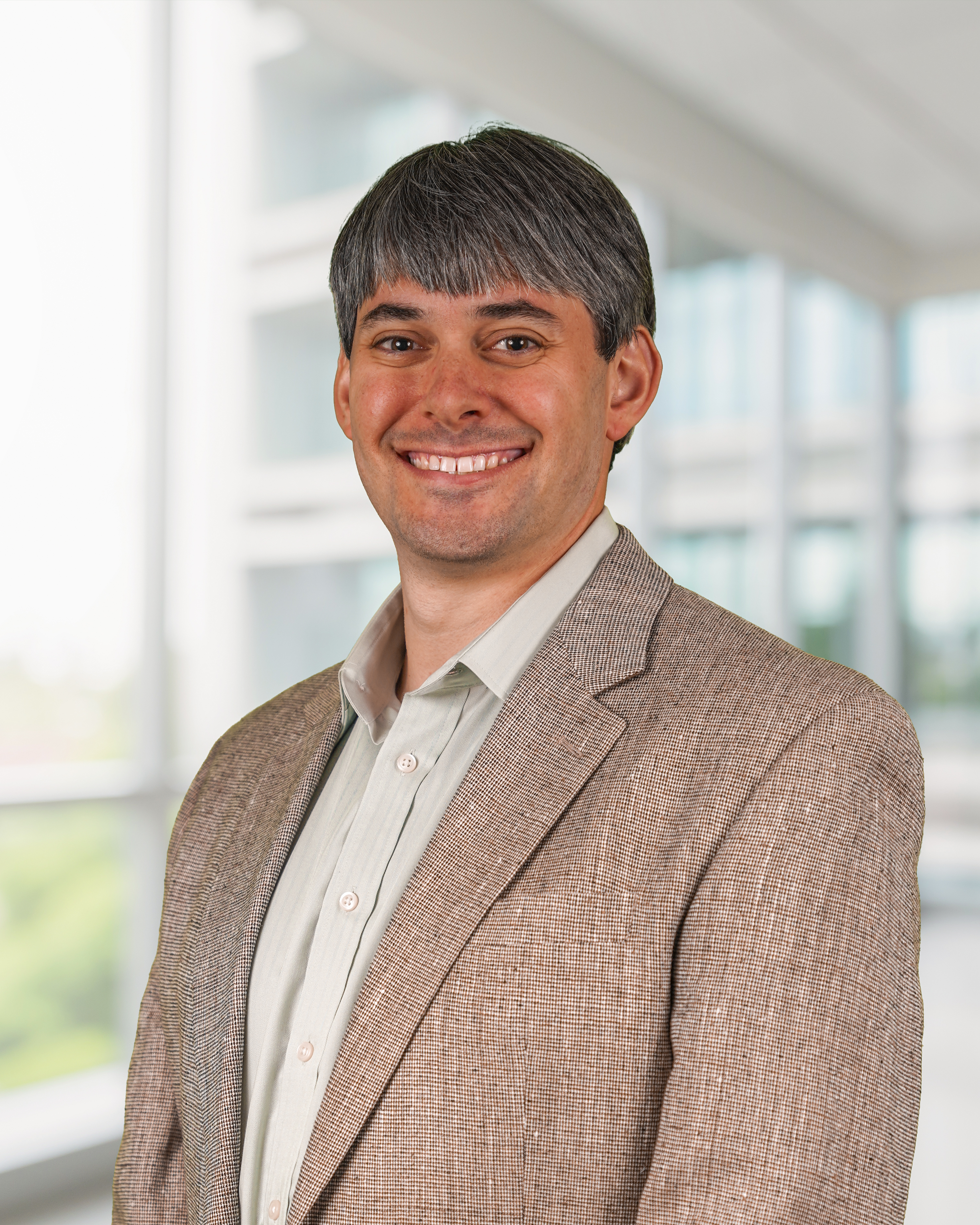 Market Insights: Unexpected Events Bolster Rising Freight Costs
Industry News | Logistics | Transportation | carriers | Freight Management | Shippers | Freight Broker
Check back with us monthly to stay up to speed on freight market conditions. Our snapshots compile market data from public sources to help you stay informed.
This edition looks at an increase in rates amid a month of unexpected, yet noteworthy, events.
Looking ahead, Operation Safe Driver Week will take place July 11 – 17, 2021. According to the Commercial Vehicle Safety Alliance (CVSA), inspectors throughout North America will focus on speeding and unsafe driving, including distracted driving, making improper lane changes, failing to use a seat belt, and driving while impaired.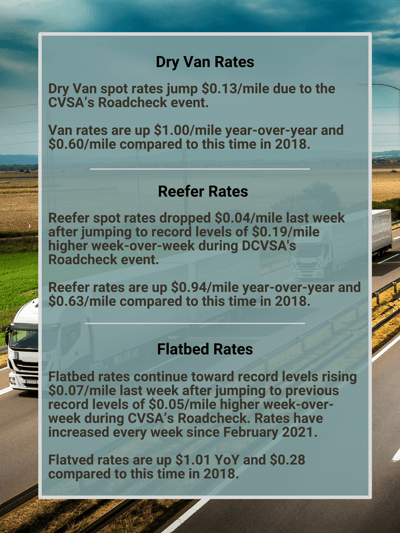 May Notables
Produce season is in full swing.
International Road Safety Check took place May 4-6, a month earlier than usual.
A record number of trucking companies continue to stay off the roads this year.
Van and Reefer rates have started to rise.
Flatbed rates continue rising toward record levels.
I-40 Bridge shutdown in Memphis.
Colonial Pipeline cyber attack leads to gas shortage.
Where Are Rates Trending?
In short: up. Consumer demand for goods – and increasingly services – continues at record levels. Supply chain disruption has been rampant since the onset of the pandemic, which could be why many wholesalers are double-buying and over-ordering to ensure they have stock to support demand.
Produce season is in full swing but continued limited truck capacity and a prevailing driver shortage means that rates are increasing again after almost two months of being flat. While trucking companies are ordering more new trucks, those trucks will not land until late 2021 or early 2022. Even with new truck orders up, drivers are in short supply.
Additionally, many states are beginning to ease social distancing requirements, sending more diners into restaurants, which will potentially drive demand – and cost – for reefer deliveries.
The Knocks Keep Coming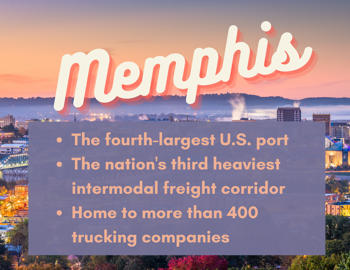 It's no 2020, but unexpected roadblocks keep popping up. A cyberattack on the Colonial Pipeline, one of the nation's largest oil pipelines, quickly followed the Suez Canal disaster. We saw the effects of that first-hand at our headquarters in Charlotte (check out our post here).
Gas and diesel prices are increasing due to the weeks-long shortage and panic-buying at the pumps. Pricing should normalize over time, but expect inflated fuel costs over the next few weeks. So far, it has caused a $0.06 increase on the US average.
How the Gas Shortage Will Impact Logistics
Last week, during a routine inspection of the Interstate 40 bridge connecting Memphis, Tennessee, to Arkansas, an engineer spotted a fractured beam compromising the structure's safety. The Hernando DeSoto Bridge remains closed indefinitely, causing significant delays for drivers diverting to I-55. What used to be an 8-minute drive is now an 84-minute drive, costing the trucking industry almost $2.4 million per day. There are an estimated 45,000 structurally deficient bridges in the US. The full impact of this event is not yet known.
Spread the Word
Do you know someone in the industry who could benefit from a snapshot and analysis of the market today? Share this post or comment below - we welcome feedback from our community!
Subscribe to our blog today and get these updates in your inbox!
About Brad Loeb
An expert in market trends, cost analysis, and rate/route selection, Brad serves as Armstrong's Director of Pricing and Analytics. He joined Armstrong in 2019, bringing nine years of experience in supply chain and operations management, with industry knowledge spanning warehousing, pricing, freight, LTL, and 3PL.