Finding a carrier to move your freight is no easy task, especially if you have a hazardous or high-value product. Getting a load to its final destination requires relinquishing control and placing your trust in the brokerage or carrier you have selected. Although you'll need to do a little research, selecting the right provider doesn't have to be a hassle.
Read on to learn the most important factors in identifying the best carrier partner for your business.
Cost
Businesses, shippers included, frequently look to cost first when considering a new vendor. As important as it is to stay within budget, keep costs down, and maximize profitability, quality should also be considered. Going for the cheapest carrier may be more costly in the long run. Poor service can lead to late delivery, damaged or missing product, and the potential for freight claims.
Services Offered
It's also best to know what transportation services you need and whether or not each carrier on your shortlist can deliver. Can you rely on one carrier for the entire shipment, or will it need to be handed off to another provider at some point? Depending on cost, time investment, and potential for theft or damage to the product, it may be beneficial to work with one provider throughout the shipment. Try to identify a carrier partner that offers multiple services that align with your business needs.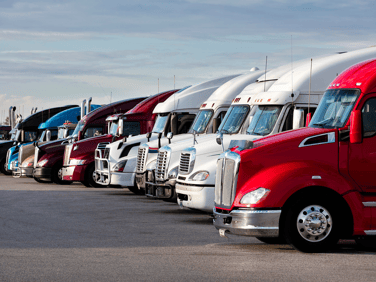 Accessorial fees and additional services factor into the cost of a load. Two carriers offering the same base quote could charge two very different amounts depending on what they charge for services like unloading the truck, detention, or a fuel surcharge. We recommend being upfront about your shipment and any special requirements; being straightforward from the get-go allows you to better negotiate on the price, prevents surprise rebills, and gives you a better understanding of the shipment's total cost. The key question is: Who will offer you the best bottom-line price while delivering the quality you require?
Specialties
Knowledge of your commodity is the first step to figuring out what services you'll need and what a fair bottom line price would look like. Does the product require special handling? Is it high value? Does it need to be kept at a certain temperature? Is it hazardous? If your product has unique requirements, it's generally best to identify a carrier specializing in that type of freight. Some providers will even refuse a load if it's outside their service scope or if it presents too much of a hazard for insurance claims (e.g., too fragile or expensive). We recommend checking to see if the carrier has insurance coverage to insure the value of the cargo.
Geographic Coverage
After cost, service, and equipment requirements, you'll want to consider the pickup and delivery locations. Many carriers only operate within specific geographic regions. If your shipment extends beyond their reach, it may be handed off to another provider you are not familiar with.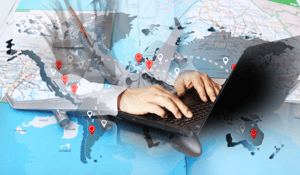 Considering expanding your business footprint to new international markets? Your current and future business goals should be taken into consideration as you evaluate new carriers. For instance, if you plan to begin shipping into Canada, consider narrowing your search to carriers who have experience in cross-border shipping. Their familiarity with the market and its challenges could make them an ideal partner to help your business achieve its goals.
Customer Experience
Once you've covered the basics, you can drill down to a carrier's values, customer experience, reliability, and safety records. The shipper-carrier relationship is a partnership. Go with a provider you can trust, who treats your shipment like it's their own, and who holds themselves accountable.
While bumps can occur during transit, some beyond a carrier's control, transparency is essential when dealing with your cargo. Many carriers offer real-time track-and-trace capabilities to keep shippers in the loop. If complete visibility is important to you, ask what software they use to keep their customers updated.
Safety
A must-have value for any transportation provider is running a safe and compliant organization. Reliable carriers will actively protect your cargo, drive safely, and comply with legal weight and hours of service (HOS) limitations set by the FMCSA. You'll want to check a carrier's safety grade, accident rates, insurance limits, and accreditation.
At Armstrong, we have a team dedicated to vetting carriers. We ensure our provider network maintains good or satisfactory safety ratings (measuring infractions of unsafe driving, vehicle maintenance, driver fitness, substance abuse, and hours of service violations). Additionally, our carriers must have active authority of at least 30 days and maintain specific cargo and liability insurance requirements.
Quality Service That Won't Break the Bank!
Choosing the right carrier partner is serious business. It can mean the difference between your product arriving safely on time or late and potentially damaged. Armstrong works with a network of 60,000 carriers, many of whom specialize in temperature-controlled products, heavy-haul freight, LTL loads, or international shipments. No matter what you need, we'll ensure you get the best service at a fair rate. Visit our website for a quote today!
About Barry McRae
Barry joined Armstrong in November 2021, serving as the Carrier Relations Manager. He moved to the Charlotte area in 1985 after leaving the US Army and then graduated from the University of North Carolina at Charlotte in 1988 with a bachelor's in Business Administration. His main passion is his family and traveling to different places worldwide.