Freight brokering can be a rewarding and lucrative career for a motivated self-starter. And compared to other professions, the barrier to entry is low. Whether you're a recent graduate or looking to transition in your career, you can get started with little experience or exposure. However, success comes more easily to those who train and take the time to learn about the business and industry.
Despite its many associated opportunities, freight brokering has its challenges too. Not everyone progresses at the same pace. Organizational skills, access to technology, and a broker's ability to develop a book of business and move freight amid market fluctuations can all impact success.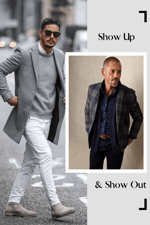 Many agents jumpstart their careers as employees with large brokerages that offer comprehensive training programs. Even for these established organizations, talent acquisition can be a challenge. It's a big topic and one that we'll break into two parts.
In the first installment of this post, we'll cover how to be sure you have what it takes to succeed or grow your business. We'll also determine whether the best talent is always obvious. And is there an art to finding hidden talent? We'll cover this from both the perspective of a job seeker and someone looking to hire talent.
In the second installment – to be published later this week – we'll cover what businesses can do to nurture talent. Be sure to check that out too!
Characteristics of High-Performers
Good talent can be hard to find. If you're currently exploring career opportunities, you know how challenging it can be to stand out from the crowd. Or, if you're in a position to hire talent, you know that solid matches don't always come a dime a dozen.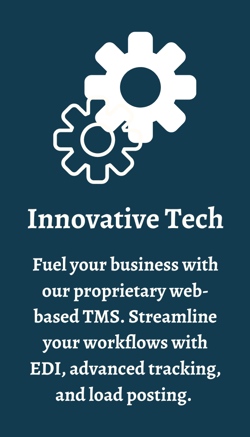 Rasmus Ankersen, a Danish author, speaker, and expert on high performance, traveled the world looking for high-performing individuals and comparing their similarities. As a former professional soccer player, he focused on athletes. In his book, The Gold Mine Effect: Crack the Secrets of High Performance, Ankersen notes the parallels between world-class athletes to the business world.
He argues that high-performers typically follow these parameters:
Must perform well under pressure.
Numbers drive everything.
Brutal accountability – perform, or you do not play.
Last year's records become this year's baselines.
Pushed by hungry and new competitors from all parts of the world.
Must consistently grow and reinvent yourself to stay at the top.
Without a sustainable drive, achieving performance goals becomes difficult.
We'd agree that all of these qualities fit the bill of a high-performing freight broker. But if Ankersen traveled the world to find high performers, does that mean that successful freight brokers are unicorns? Possibly, which is why making a distinction between talent is essential.
Shouting vs. Whispering Talent
Ankersen also identifies the difference between performance and potential. He notes that performance – what is happening now – dominates. When someone's strong performance and potential are so obvious that you would have to be blind not to see it, Ankersen refers to this as "shouting" talent.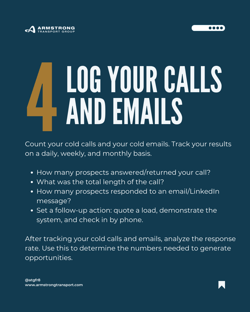 Examples of people who have exhibited "shouting" talent are Mozart, Michael Jackson, Oprah Winfrey, and Ruth Bader Ginsburg. All of them showed great skill at very young ages and went on to lead highly successful careers. Some might argue that these are all people who would need to try to fail actively. They are not just good enough to succeed, but so good it would be impossible for them not to "catch a break."
There is also "whispering" talent, best exhibited by people with high potential but who currently exhibit low or average performance.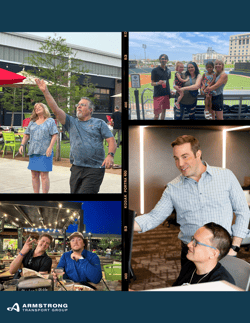 Take J.K. Rowling, the author of the much-loved Harry Potter novels. Twelve publishers rejected her only for her to become one of the highest-selling novelists of all time. Einstein – one of the greatest minds of all time was working a menial job as a patent clerk when he was still in his mid-twenties. Stephen Colbert, Samuel L. Jackson, and even Maya Angelou all had extremely average careers until others appreciated their talent. Paul Cezanne was laughed at by supposed art critics. Ray Kroc, the man most singularly responsible for turning McDonald's into a global giant, was a milkshake machine salesman until he was 55 years old. All of these people had incredible potential but were overlooked and even rejected for years.
The image below provides a snapshot of the talent spectrum. "Shouting" talent is best exhibited by individuals in the top right segment. In contrast, "whispering" talent is better shown by those in the bottom and right middle segment.
Pictured in the matrix, left to right.
Top Row: Oprah Winfrey, Mozart, Ruth Bader Ginsburg, Michael Jackson
Middle Row: J.K. Rowling, Paul Cezanne, Samuel L. Jackson, Maya Angelou, Stephen Colbert
Bottom Row: Grandma Moses, Elvis Presley, Albert Einstein, Jon Hamm, Ray Kroc
Finding and Nurturing (Hidden) Talent
In his studies of high-performing individuals, Ankersen notes keys to identifying and nurturing hidden talent. It's worth taking note – you know, so you don't miss out on the next Colbert, Rowling, or, heaven-forbid, Einstein.
Find the story behind the performance. This is like comparing the sprinter who finishes a race just fractions of a second before another. Who is the better athlete? The race winner, or the sprinter with more potential? And which sprinter is that? The sociological (and sporting) example often used is "some people are born on third base; some are born outside the stadium." Finding the story goes beyond evaluating momentary success. It involves getting to know the mindset, motivations, and values of the individual.
Identify the difference between a fatal flaw and an opportunity. Not everyone is a diamond in the rough. Everyone has imperfections – some of which may be considered "fatal flaws." First, identify which deficits matter (and which don't). Someone working in human resources needs to have compassion and empathy. Excellence with numbers is a secondary benefit. Perhaps the reverse is true for an individual in the accounting field.
Narrow your search, but not too much

. Using traditional talent identification measures is probably what led billionaire businessman Richard Branson to be classified as an "underperformer" at school. In actuality, Branson had dyslexia. Also classified as a "poor student" was the former Governor of New York and former Vice President Nelson Rockefeller. Allowing people to talk about their story or how they've tackled problem-solving can give you the insight you need to look beyond social stereotypes.

Grit: put passion above skills.

In her book "Grit," Angela Duckworth attests that the secret to outstanding achievement is not talent but a focused persistence called "grit." Ankersen notes that high performers almost always have a single-minded mission and an unswerving dedication to achieve it. It can be easier to teach skills than to inspire passion. In this case, it is essential to identify not necessarily the most "qualified" individual but the hungriest—the one who wants it more.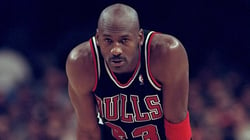 I deliberately neglected to mention Michael Jordan until now. His overcoming of early high school rejection is so well known it doesn't warrant repeating. More interesting is the 1981 scouting report Bob Gibbons conducted on Jordan. What led Gibbons to identify Jordan as the best prospect in the country was not only his talent but his attitude. After scouting a high school tournament, Gibbons noted that Jordan approached him and asked, "What did you think about my game today? What could I do to improve?" As legendary coach, Doc Rivers would later state: "Average players want to be left alone. Good players want to be coached. Great players want to be told the truth."
Leaders tend to overlook whispering talent in their search for future partners or employees. While there appears to be more whispering talent in the pool, shouting talent manages to capture our attention differently.
Want to Learn More?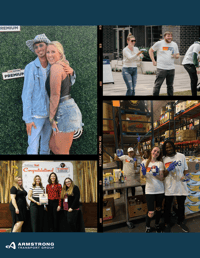 Are you "whispering" talent – self-motivated but still looking for an organization with which to partner for career success? If you have experience in transportation and logistics and have always wanted to manage and run your own business, agency ownership could be the path for you. You will be your own boss but also have Armstrong's backing.
Recognized as a 2020 top 25 freight brokerage by Transport Topics, Armstrong has the credibility, established reputation, and financial stability your customers and carriers require. As you consider your next agency partnership, connect with Armstrong to see what makes us stand out from the crowd. Click here to learn more about our agent program!