What Are Permitted Loads?
Carrier Relations | Logistics | Cargo Claims | Transportation | Safety | Freight Rates | Freight Management | Shippers
Generally, permitted loads are classified as overweight (heavy haul) or oversized (over-dimensional or OD) loads.
If you've never shipped permitted freight, the process may seem confusing or overwhelming. There's much more involved than moving loads from point A to point B. These shipments require special attention regarding handling, permits, and routing and may require specialized equipment or trailers. In addition, between federal, state, and local mandates, it can be challenging to keep track of the various requirements that must be met to move your freight successfully.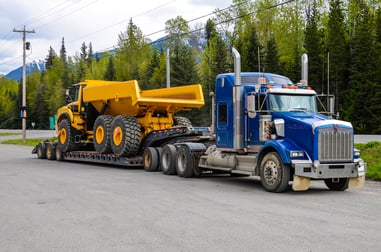 Fortunately, many carriers specialize in hauling various types of permitted freight and have the training, expertise, and experience to move loads without obstacles. Hiring the right carrier can make a world of difference in transporting your goods efficiently and safely.
Our blog post looks at what constitutes a permitted load, what you need to know about permitting, and the factors that go into pricing out this specialized freight.
Permitted Freight Defined
Any overweight and/or oversized shipment is considered a permitted load; this can be anything from heavy-duty construction equipment to wind turbines. These loads go beyond the "legal" size and weight limits for public roads. According to the U.S. Department of Transportation Federal Highway Administration (FHWA), freight is considered permitted if it extends beyond a:
Width of 8.6 feet
Height of 13.6 feet
Length of 48 to 53 feet
Gross weight of 80,000 pounds
In addition to these federal guidelines, every state sets its own regulations for oversize and overweight shipments. You should verify the requirements mandated by your state to ensure your loads comply.
How to Get Permits
If your shipment does qualify as a permitted load, you'll need to secure proper permitting before travel. Every shipment is considered unique, and each state issues its own permits based on local regulations. The fees and application process will vary a great deal from state to state. Many heavy haul and OD loads may also require permits specific to the city, county, or municipality that you'll be traveling through. Depending on the circumstances, permits may be issued in as quickly as a couple of hours to days or weeks.
Permits typically include the following restrictions:
Specific route allowed to travel
Operating hours for transport
Seasonal travel restrictions
Outside hours restrictions (e.g., holidays and weekends)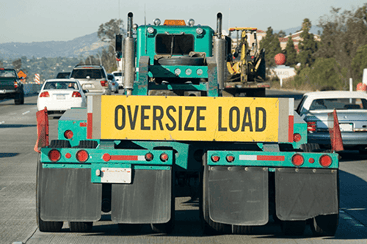 In addition to permitting requirements, other materials and signage may be necessary to complete your shipment, including:
Oversized load banners
Safety flags
Specialty lights
Pilot cars
Police escorts
How Much Does Specialized Trucking Cost?
Heavy haul and over-dimensional loads require experienced and qualified operators who know and understand the specifics of U.S. highway networks. They will also be skilled in operating the trucks and trailers needed to transport these large loads, as well as the planning and permitting process. Such expertise and infrastructure come at a premium compared to standard freight.
Several variables affect how heavy haul carriers price out shipments, but a few common factors that contribute to the rate include the following: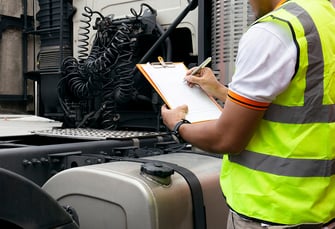 Size and weight of the load
Distance and location traveling
Type of heavy haul equipment needed for transport
Permits required for each jurisdiction
Additional labor or equipment
It's crucial to ensure that the carrier you work with is appropriately licensed and insured to protect your freight from damage out on the road.
Looking to Ship an Oversized or Overweight Load?
The safety of your freight shouldn't be a question. That's why Armstrong has specialized carriers dedicated exclusively to heavy haul loads, and we're here to handle every detail of your shipment. Request a quote on our website, and we'll get back to you within 24 hours.