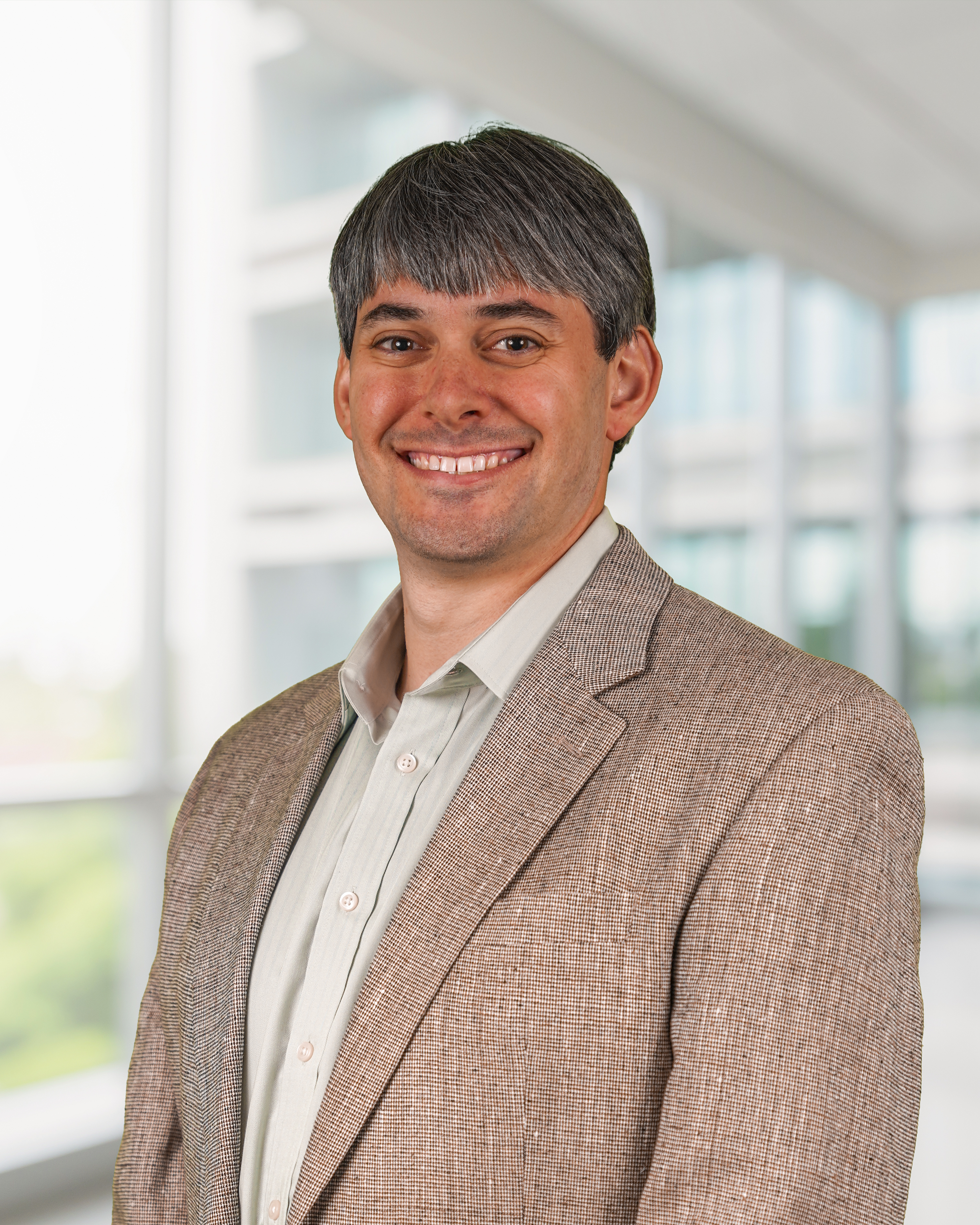 Tight Capacity Underscores Need for Efficiencies
Carrier Relations | Agency Ownership | Business Advice | Logistics | Transportation | Best Practices | Freight Management | Shippers | Recruiting | Freight Broker
This past week marked the first anniversary of the COVID-19 pandemic's impact on the freight market.
For the week of March 15, 2021, rates are higher than they have been historically, and trucks are harder to find than ever. Van rates are up $0.92/mile year-over-year, and Reefer rates are up $0.86/mile year-over-year.



What's Driving the Market?
The Van and Reefer markets are seeing a 300% increase in load post volume year-over-year, causing an all-time high in the Load-to-Truck ratio nationwide.
The polar vortex that hit mid-February 2021 caused a significant decrease in the number of trucks running in the U.S., increasing the backlog of available loads.
Typically, Q1 is a time where surplus freight moves. However, the continuing impact of COVID-19 and the residual impact of February's weather disruptions prompted Q1 projections to be down 10-15% industry-wide. These numbers will likely have a snowball effect on the rest of the year.
According to the Bureau of Economic Analysis, the industry will need to move an extra 1.5 million truckloads – 22.8 million tons of inventory – to get back to 2019 levels.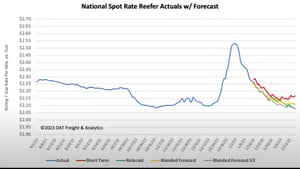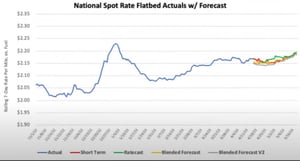 How Does This Impact Freight Management?
Consumer spending is up. Way up. The increase in spending is causing inventory levels to drop quickly, and retailers cannot resupply their warehouses fast enough. These inventory drops are generating a significant increase in the amount of freight needed compared to previous years.
Why Isn't Freight Moving?
Simply put, there are not enough trucks on the road – for many reasons.
A primary issue is the prevailing driver shortage. It is increasingly challenging to attract new drivers. The industry is losing more drivers to retirement than it is gaining new drivers every year. According to the U.S. Bureau of Labor Statistics, the average age of a commercial driver is 46 years old (compared to 42 for all occupations). The industry struggles to attract young drivers as other labor sectors are now paying the same if not better than commercial driving. Other employment opportunities do not require workers to spend days away from home.
The pandemic has also had a significant impact forcing most driving schools to shut down for a year, limiting new Commercial Driver's License (CDL) programs. COVID-19 also presents state-level testing limitations on the driver pool.
The federal Drug & Alcohol Clearinghouse, which changed industry drug testing, has also cut into the driver pool.
Armstrong recently posted about the increased opportunity for more women to join the workforce as truckers – numbers that can offset the decline in drivers. Read more about that here: https://www.armstrongtransport.com/blog/moving-forward-women-in-trucking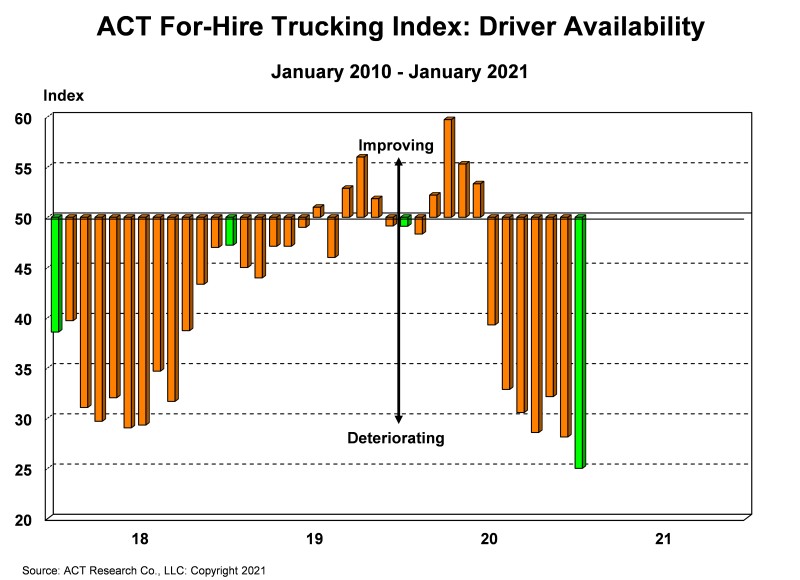 Where Are All the Truck Drivers?
1] The top plot shows that mega carriers with 2,500+ employees have grown. In 1997, the mega carriers segment represented 28.7% of employment. By 2018 this segment rose to 34.9%.

2] The bottom plot shows the largest percentage gain at organizations with 5,000 - 9,999 employees. The biggest losses hit companies in the 500 – 999-employees category.

3] It's worth noting that the smallest carriers have also grown their share of employment, possibly due to brokerage growth.
While trucking has seen an increase in industry concentration, small businesses with fewer than 100 employees still make up 40.7% of total employment as of 2018.
Armstrong Recommendations
We can assume that the tight market is here to stay. Consumer spending is continuing to increase as the country opens up from pandemic closures and lockdowns. The economy has been on an upward trajectory for years and is currently aided by a third stimulus check that makes it easier for consumers to spend.
On the other side of the equation, the truck driver shortage continues. Trucking companies are working hard to recruit drivers, but this is a problem that will likely take years to correct.
As an industry, we need to continue to create and improve efficiencies. Shippers and receivers can help by reducing loading/unloading times. Flexibility, where possible, can have a massive impact on bottom lines. Finally, we all need to remember that drivers are now a premium asset, and we all benefit from treating them as such.
Do you know someone in the industry who could benefit from a snapshot and analysis of the market today? Share this post or comment below - we welcome feedback from our community!
About Brad Loeb
An expert in market trends, cost analysis, and rate/route selection, Brad serves as Armstrong's Director of Pricing and Analytics. He joined Armstrong in 2019, bringing nine years of experience in supply chain and operations management, with industry knowledge spanning warehousing, pricing, freight, LTL, and 3PL.