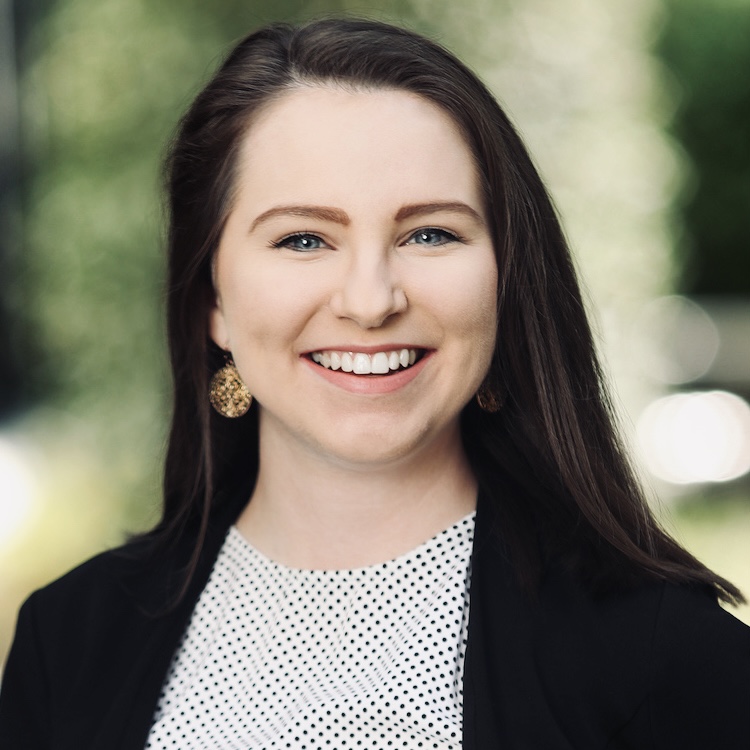 Signed, Sealed, Delivered: The Logistics Behind Valentine's Day
Carrier Relations | Logistics | Transportation | Freight Management | Shippers
Over the years, Valentine's Day has become an increasingly lucrative business for retailers. Studies predict consumers will spend $23.9 billion on Valentine's Day this year, almost double what was expected in 2009 ($14.7 billion). Although Cupid gets most of the credit for pulling off this romantic holiday, Valentine's Day is dependent on a tightly woven network of transportation providers moving products and retailers keeping stock on shelves. Logistics companies also play a vital piece in the planning and operational execution of transit, keeping the process together.
This blog post examines the supply chain workings behind the most popularly gifted Valentine's Day products: flowers, chocolates, and greeting cards.
Flowers
Flowers are frequently exchanged on Valentine's Day. Thanks to technology enhancements, it's become increasingly convenient to order and send flowers. Using companies like 1-800-Flowers.com, you can send same-day bouquets and gift bundles almost as quickly as it takes to punch in your credit card information.
As easy it is to gift this Valentine's Day staple, flowers are one of the most challenging items to transport. They're highly perishable and have the shortest shelf life of all widely-exchanged Valentine's Day gifts, making it essential to deliver quickly via refrigerated vehicles.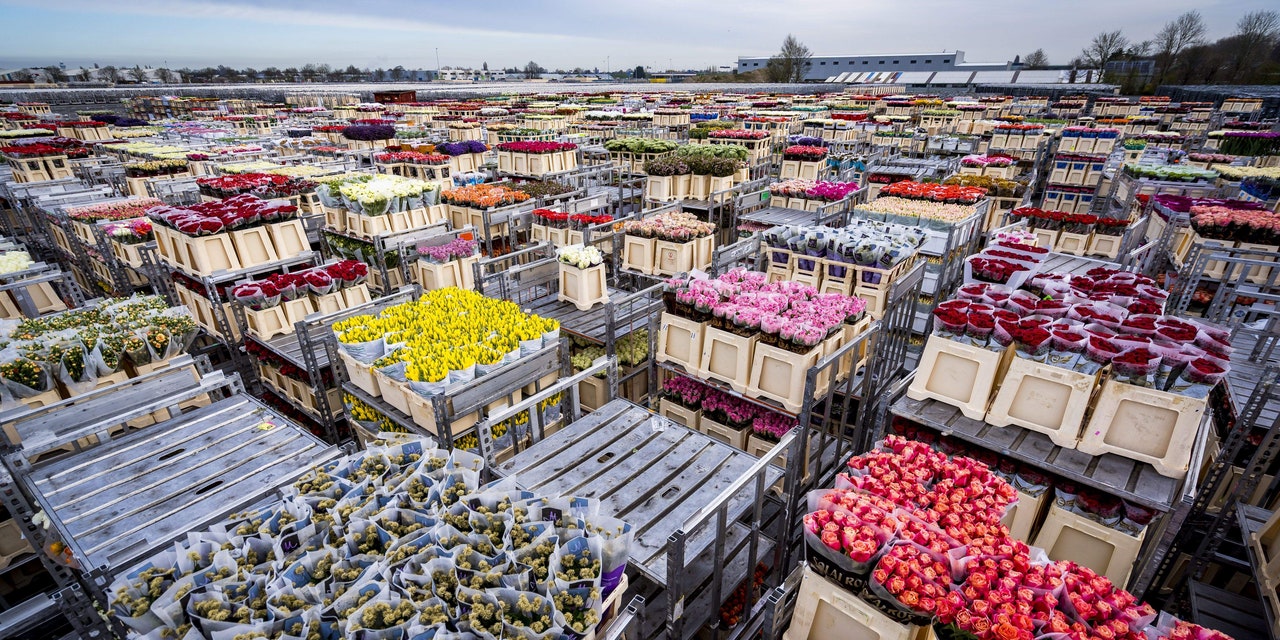 Once the flowers are harvested, the buds are cooled to 35 degrees and loaded onto temperature-controlled aircraft for transport to the United States. Over 80% of all flowers sold in the U.S. are imported, primarily from Columbia and Ecuador, and often arrive through the Miami airport.
After arriving in the U.S., the flowers are stored in a refrigerated warehouse where U.S. Customs and Border Protection officers inspect them for pests, disease, and contraband. Once cleared, they are sorted for transport to a distribution center before arriving at the florist. Carriers must work closely with customers and government inspectors throughout this process to complete the entire journey in as little as 24 hours.
Due to the sensitive nature of the cargo, one problem along the way (e.g., clearing Customs or an inability to maintain proper temperature) can quickly ruin the shipment. Therefore, proper logistics planning is critical from start to finish.
Chocolate
Sweets and candies are the most popular gift exchanged on Valentine's Day. Chocolate requires movement through the cold chain network as flowers do, and supply chain professionals go through many of the same logistical challenges. In 2019, the United States imported $2.98 billion in chocolate, primarily from Canada, Mexico, Germany, and Belgium. We're the largest importer of chocolate in the world. Internationally transporting this temperature-sensitive product requires careful logistics planning before and after its arrival on U.S. shores.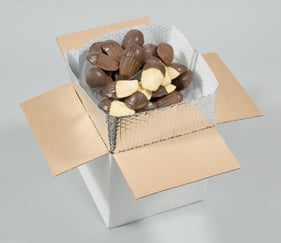 Chocolate is commonly brought into the States via temperature-controlled containers on ships, trucks, and railroads. You can also ship chocolate in pallet boxes through select air freight couriers for faster shipment. Regardless of their way in, chocolates must be transported carefully. Once packaged, it must be insulated and protected from moisture, humidity, and temperature changes to prevent spoilage. As with flowers (and all food products for human consumption) that arrive at U.S. ports, officers will carefully inspect the chocolate to ensure it complies with health and security regulations.
Have you ever unwrapped a chocolate bar and found it's covered in white powdery specks? Although unsightly, it's still safe to eat. The white marks appear when fat particles in the chocolate separate due to cold or hot temperatures. The fat rises to the surface of the chocolate through small cracks. If the shipment is stored in a place that is too cold or too warm during transport, the so-called 'fat bloom' will materialize. Carriers should look to keep the chocolate between 14℃ and 18℃ to prevent the white bloom from appearing.
Importers and exporters should do their diligence in ensuring a smooth transit without hiccups. Having visibility into these shipments at all times minimizes surprises and allows for better planning.
Greeting Cards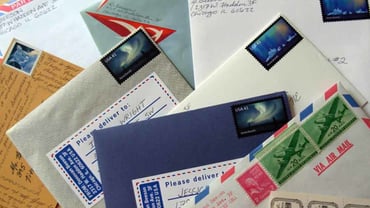 You can't truly say "I love you" until you give someone an $8 card with the words "I love you" written in cursive on the inside. Fortunately, this item in the top three most popular Valentine's Day gifts exchanged demands fewer special requirements and is much easier to transport to local retailers. According to Hallmark, approximately 145 million Valentine's Day cards are exchanged industry-wide (not including packaged kids' valentines for classroom exchanges), making Valentine's Day the second-largest holiday for giving greeting cards.
Shippers + A Dedicated 3PL = A Match Made in Heaven
Whether you're looking to move refrigerated loads, need help navigating Customs at the border, or have expedited shipments arise at the 11th hour, Armstrong is here to help! Get in touch with one of our logistics professionals and make your Valentine's Day shipments a success.
About Taylor Borum
Taylor joined Armstrong in 2021, serving as the team's Marketing Coordinator. A native of North Carolina, she moved to Charlotte in 2018 after graduating from Appalachian State University with her bachelor's in Communication Studies. She's a passionate writer, having curated a diverse range of blog posts, articles, press releases, feature stories, webpage copy, social media posts, and more.