Ride or Die: Delivering the Ultimate Customer Service Experience
Business Advice | Logistics | Transportation | Best Practices | Shippers | Freight Broker
The logistics industry is constantly evolving with technology and innovation at the forefront. New tools are emerging daily to make transportation professionals' lives easier, from real-time freight tracking to software that can automate load tendering or decrease payment times. Technology provides plenty of advantages, like improving operational efficiency, promoting transparency, and connecting disparate systems.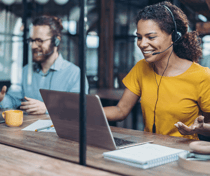 But what about the human factor? While technology helps corporations achieve their goals, it's not the complete answer. A comprehensive freight brokerage solution should encompass both cutting-edge technology and dedicated, personalized service. As the industry continues to transform through technology, the software will be a key tool used to replace costly and inefficient manual processes. However, it can never replace a genuine human connection.
What goes into building customer-centric relationships in an increasingly technology-forward world? Read on to learn more!
Build a Strong Team of Freight Brokers
As the first point of contact with customers, a solid team of sales and operations brokerage employees is a must. At the shipper level, many employees, especially in your smaller operations, wear multiple hats and, while being experts in their field, won't necessarily be experts on how to transport their products.
Ideally, your brokerage should be a one-stop shop for your customers. Whether your company is comprised of experienced freight agents or you're focused on training from the ground up, customers derive value from your services when you're able to deliver useful, reliable information that meets their business needs.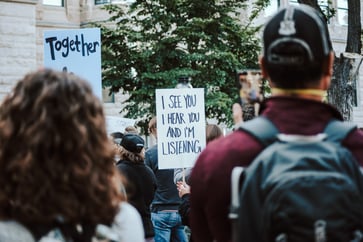 In addition to managing the logistics of loads, leading brokers should be able to provide insight into freight trends and transparency about periodic obstacles that impact the transportation market. This includes regional weather events affecting transit times, truck capacity market changes, and economic events like worker strikes, changes to tariffs, or production shortages.
Leading brokers act as service-oriented professionals willing to do anything to ensure their loads are delivered safely and on time. With so many inherent risks on the road, exceptions are an unfortunate part of life in the fast lane. While technology may not be the complete solution for every issue the comes up, it can certainly help alleviate many of the difficulties we face.
When it comes to the type of person you want working on your brokerage team, the creative problem-solver who can navigate challenges while keeping a cool head should be at the top of your list.
Cultivate Back-Office Support That's Second-to-None
Expertise and attention to detail doesn't end in operations. Whether it's an issue with payment or legal support in the event of theft or damage, specialized teams who can tackle challenges head-on elevate your customer service.
Company culture is part of what makes or breaks back-office support. Employees who take pride in their work and feel appreciated by their managers will frequently go above and beyond to take care of their customers and carriers. It's not just about attracting the highest-quality talent; brokerages should also set their sights on investing in their current staff, continually providing them with support, training, and opportunities for professional growth.
Even back-office teams that don't work directly with shippers greatly influence how your business is perceived. Your marketing department is vital in maintaining a positive brand image and reputation, fostering trust and confidence. Without a diligent carrier relations team in place to vet and monitor carriers using tools like Carrier411 and SaferWatch, the threat of untrustworthy transportation providers infiltrating your carrier mix and causing damage or loss to your customers' freight becomes a reality. Your IT department plays a crucial role by creating and maintaining software that facilitates seamless freight transactions while ensuring the security of sensitive data.
Although each person in your organization performs a distinct, specific role, it's important to remember that each employee is a unique part of the bigger operation. Every person is working synergistically to create a seamless customer service experience. How well they execute this responsibility will ultimately determine how successfully you attract and retain customers.
Technology to Power Your Teams
In today's fast-paced and constantly evolving freight industry, technology is the driving force behind delivering superior customer service. As a modern freight brokerage, having the right tools and technology at your disposal is essential to staying ahead of the competition and meeting the changing needs of your customers.
One of the most important tools that freight brokerages use is transportation management software (TMS). A TMS automates many of the manual processes involved in brokering freight and streamlines the entire shipping process. It can also provide real-time shipment tracking, instant quotes, and detailed shipment reports, which enhances the customer experience by providing transparency and accessibility.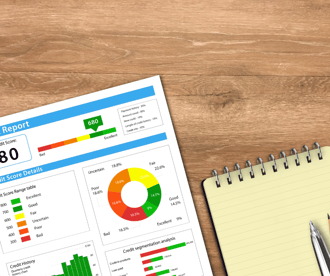 Another critical tool for modern freight brokerages is carrier set-up and vetting software. With the integration of automated carrier vetting and monitoring tools, brokerages can quickly and accurately assess carrier performance and safety records, helping to ensure that customers' shipments are in good hands. This level of due diligence not only instills confidence in the customer but also helps brokerages to identify any issues before they become larger problems.
Additionally, many modern freight brokerages use customer relationship management (CRM) software to better understand their customers' needs and preferences. This software allows them to track interactions with shippers, providing a more personalized experience and ensuring that they are meeting their customers' needs and exceeding their expectations.
While this technology is essential to delivering superior customer service, having knowledgeable staff on hand to help when things go wrong or when there are exceptions is just as important. Training your employees on the latest technologies and software in the market is critical to ensuring that they are equipped to handle any challenges that may arise.
The Ultimate Ride-or-Die Partnership
Creating the ultimate customer experience is more than offering good service at a fair price. It's about treating your customers' freight as if it were your own and giving them the peace of mind guarantee that what you say is what you'll do. Training and providing the necessary tech tools will develop your brokerage operations and back-office teams, setting them up for success. This will empower employees in your office to see themselves as relationship builders which will pay dividends as your customer base and market share grow.
About Lauren Russell
Lauren Russell serves as Armstrong's Chief Marketing Officer. Originally joining the team in 2012 to focus on human resources and recruiting, Lauren recently transitioned to marketing, social media, agent relations, and event planning. She has over 20 years of experience in logistics and transportation.