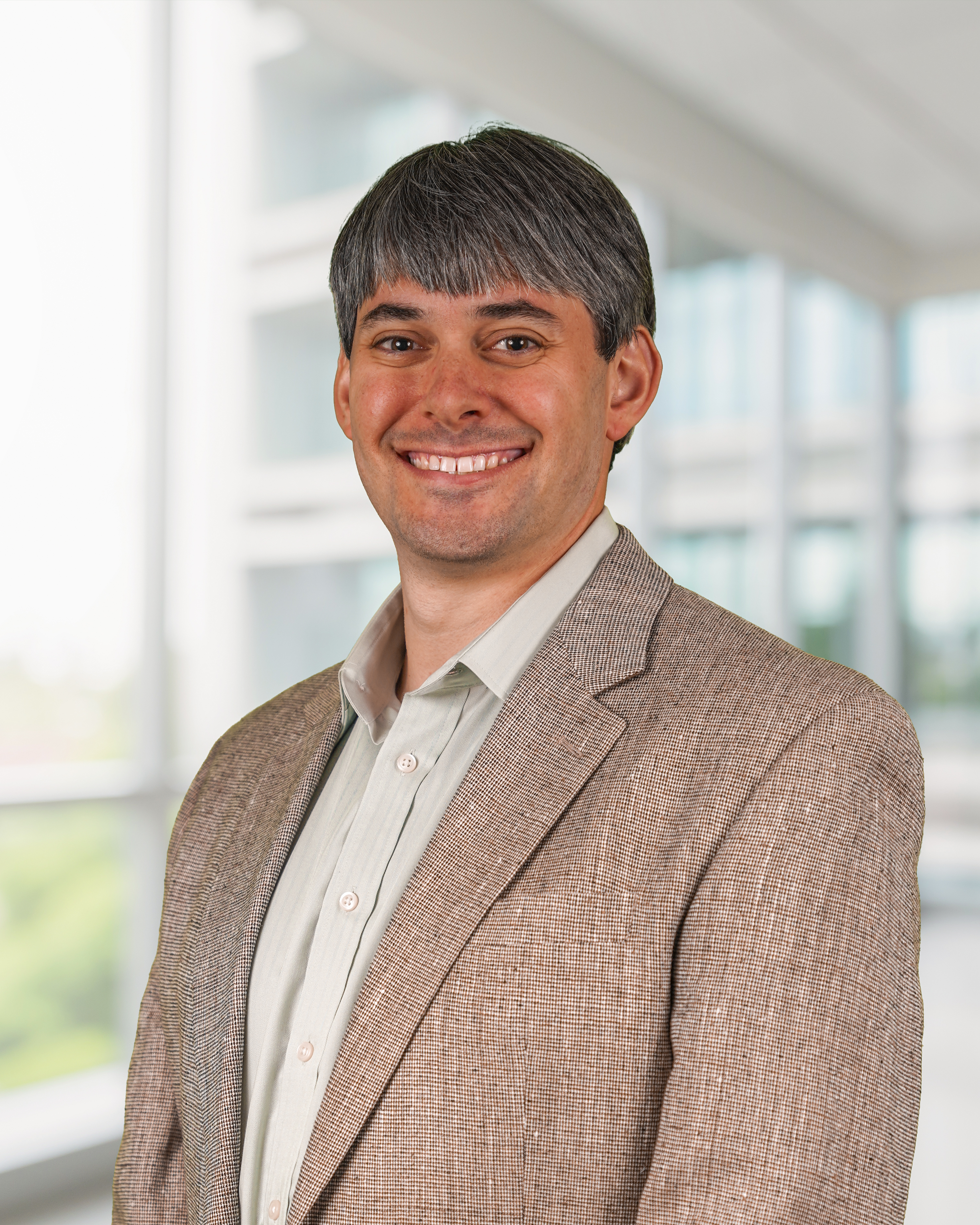 Market Insights: Normalization or Impetus for Recession?
Industry News | Logistics | Transportation | carriers | Freight Management | Shippers | Freight Broker
Rising diesel and retail gas prices are like watching a solar eclipse. You can't look directly at them, or they'll burn your eyes. Evidently, that's not enough to curb American enthusiasm for a road trip. Despite the average consumer spending more than $450 on their monthly fuel needs, compared to $100 per month in 2020, AAA predicts 42 million Americans -- more than ever -- will take a road trip of 50 miles or more this summer. Just not to a west coast port because those are overflowing.
Retailers have their hands full, literally. Many retailers are struggling with inventory gluts due to an influx of inbound shipments from Shanghai. The city is gradually ramping up export activity following a two-month Covid lockdown. However, it may be premature for consumers to get excited about killer deals and deep markdowns since retailers may look to take advantage of inflated pricing to curb demand.
'Recession' could be a contender for the most overused words list of 2022. Consider the following two paragraphs our contribution! Interest rate hikes continue as the Fed scrambles to cool inflation. Small business owners fear that a recession is a probability by year-end as the cost of owning a business becomes increasingly expensive amid supply chain issues and rising prices.
What about a freight recession? Are we in one? By definition, a freight recession is two quarters of consistently lower demand. If based on a snapshot in time, then yes, the freight markets look recessionary. In historical context, however, Armstrong sees volume remaining high based on consumer demand, creating an environment of normalization versus actual recession.
With that, summer is fully underway, so grab your sunnies and a cold beverage, sit back, and read up on the latest in the truckload freight markets.
Like what you're reading? Click Subscribe at the top of this post and receive weekly updates straight to your Inbox!
June Notables
Spot rates continue to slide across dry van, reefer, and flatbed amid a 5 percent increase in employed drivers.
Coming off a historically slow start, produce season has picked up slightly but is still lagging compared to 2021 volume and rates.
Container imports increase after Shanghai increases export activity on the heels of a nearly two-month-long city-wide Covid shutdown.
Fourth of July is around the corner, so we can anticipate rate increases through the weekend, as historically expected.
Looking to limit transportation disruptions? Connect with Armstrong for access to a network of more than 55,000 vetted, reliable North American carriers.
A Look at Rates
Dry Van
Dry Van spot rates continued their downward trend last week, halting a 3-week increase in rates. Rates are currently down $0.04 per mile compared to the previous month, and $0.33 per mile compared to last year. Import volumes in California and the southeast are up 23 percent and 18 percent year over year, causing an increase in van spot rates out of California and the southeast. The rest of the country continues to see slower demand. According to DAT, load post volumes have decreased 2 percent over the last month.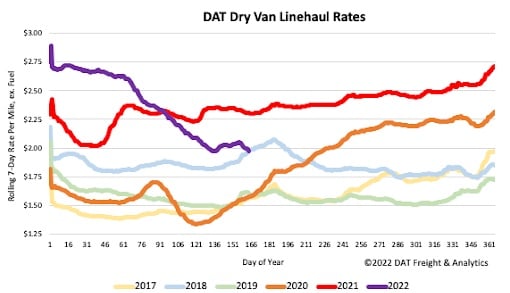 For the first time in a few months, DAT's forecast model predicts an increase in rates over the next month. This is an expected trend as we get into peak season, with the Fourth of July holiday under two weeks away. Armstrong expects to see dry van rates increase slowly over the next month, with the coastal states having the most significant impact based on the import surge from China.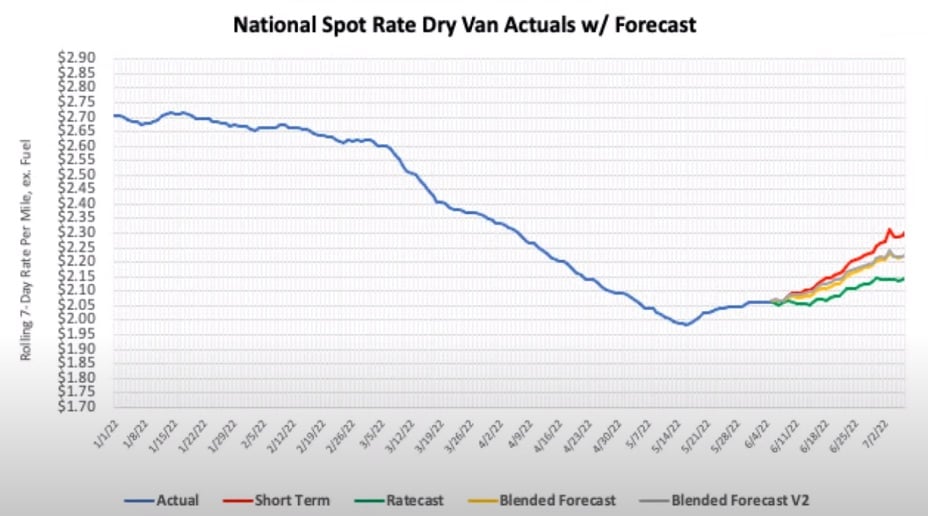 Reefer
The July Fourth holiday historically marks the peak of produce volumes and reefer rates. Produce volumes have increased 5 percent over the last week but are still down 18 percent year over year. According to DAT, those volumes are equivalent to 34,000 fewer truckloads of produce moved per week compared to last year. The USDA reports that cold storage volumes are down 13 percent in 2022. That decrease, combined with the decline in produce volumes, means we are unlikely to see a significant increase in reefer rates this year. Compared to last year, Armstrong reports rates around $1.00 per mile less out of California. The decrease has caused reefer spot rates to drop another $0.10 per mile, which is $0.49 per mile less than last year.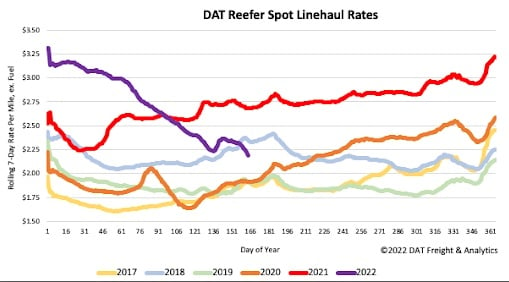 Armstrong expects to see slight increases in reefer spot rates until the Fourth of July. After the Fourth, we expect rates to level out again.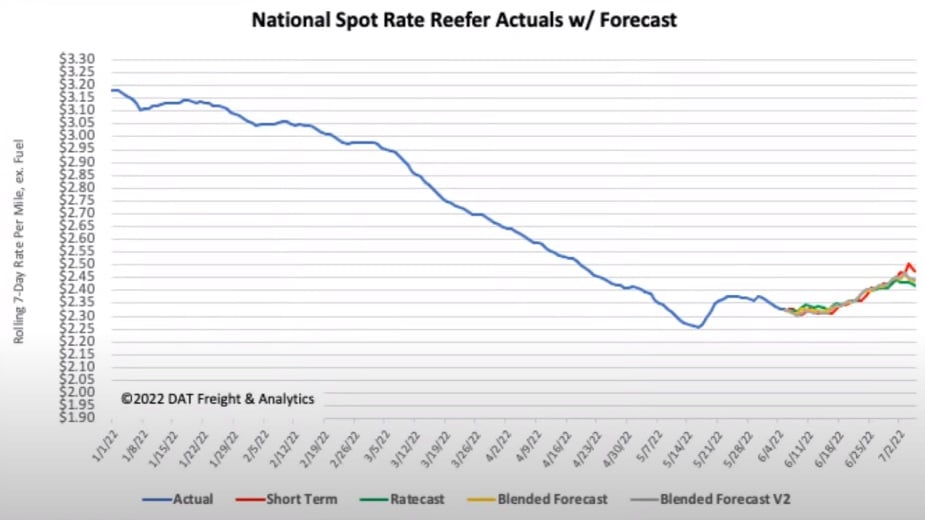 Flatbed
Flatbed spot rates have leveled out due to the increase in drilling. Flatbed spot rates are currently down $0.04 per mile over the last month and $0.11 per mile lower than last year.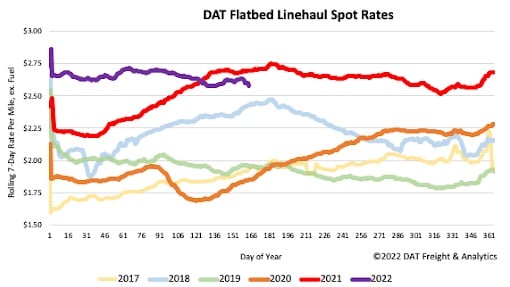 The forecast for flatbed spot rates shows a significant increase due to historical highs during this time of the year. However, the slowdown in commercial and residential construction and the decline in new drilling will likely negatively impact that trend.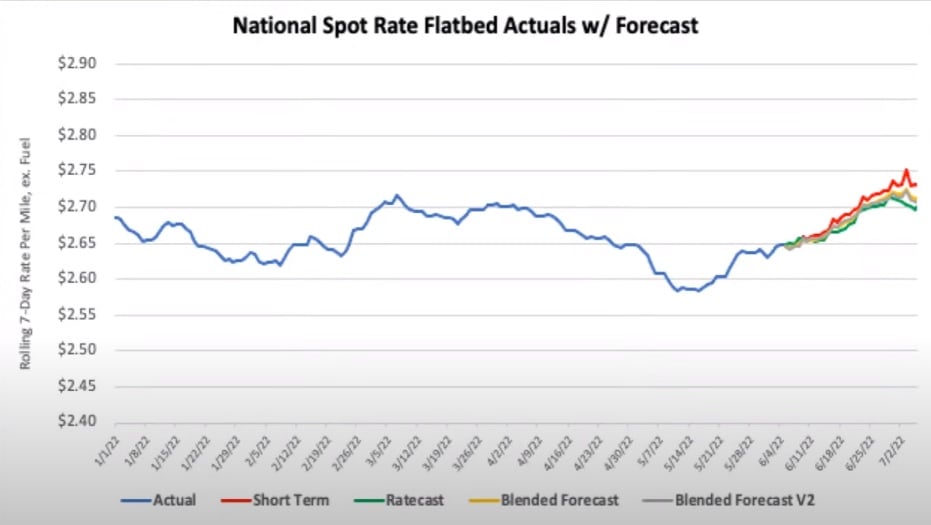 Imports
Import volumes continue to rise as China ramps exports following a massive Covid19 shutdown in Shanghai. China accounts for 42 percent of all container imports to the U.S., according to PIERS. As ships arrive at west coast ports, expect congestion to increase. Imports in May were up 3 percent month over month and 6 percent year over year. In California, imports are up as much as 18 percent month over month and 9% year over year. Currently, imports account for as much as 5 percent of domestic truckload tonnage. The biggest concern is the stress that the increase in imports will put on our rail system going into peak season.
Fuel
Diesel prices are at all-time highs and expected to increase going into the Fourth of July holiday. The most significant impact on prices appears to be a bottleneck at the refining plants. Refineries are currently unable to keep up with demand, and the cost of refining oil to diesel and gas has increased significantly.
Spread the Word
Like what you're reading? Check back with us monthly to stay up to speed on freight market conditions. Our snapshots compile market data from reputable public sources to help you stay informed.
Do you know someone in the industry who could benefit from a real-time snapshot and analysis of the market? Share this post or comment below - we welcome feedback from our community!
Subscribe to our blog today and get these updates in your Inbox.
About Brad Loeb
An expert in market trends, cost analysis, and rate/route selection, Brad serves as Armstrong's Director of Pricing and Analytics. He joined Armstrong in 2019, bringing nine years of experience in supply chain and operations management, with industry knowledge spanning warehousing, pricing, freight, LTL, and 3PL.