Market Insights: The Freight Show Must Go On
Industry News | Logistics | Transportation | carriers | Freight Management | Shippers | Freight Broker
Check back with us monthly to stay up to speed on freight market conditions. Our snapshots compile market data from reputable public sources to help you stay informed.
This month, we find ourselves navigating yet another pandemic winter. It's almost starting to feel normal!
Sloppy seconds no more! Supply chain issues may have forced American consumers to look beyond their first-choice brands and styles this holiday season, but that didn't deter shoppers. According to the National Retail Federation, holiday sales hit a record $886.7 billion in 2021.
Keep hearing of train burglaries in LA on the scanner so went to #LincolnHeights to see it all. And… there's looted packages as far as the eye can see. Amazon packages, @UPS boxes, unused Covid tests, fishing lures, epi pens. Cargo containers left busted open on trains. @CBSLA pic.twitter.com/JvNF4UVy2K

— John Schreiber (@johnschreiber) January 13, 2022
Read on for a high-level recap of what's happening in the freight markets.
January Notables
Load post activity on the DAT Load Board is extraordinary for the first whole shipping week of the year – 80% higher than the same time last year.

The volume of carriers looking for loads and posting their trucks on the DAT Load Board was at its lowest in four years, 7% lower than week 2 in 2021.

Ongoing shortages of products such as cream and french fries continue to drive demand in the temperature-controlled spot market as we start 2022.

Spot market load post volumes increased 60% last week.

There are still no signs port congestion on the West Coast is easing anytime soon. More than 100 vessels are waiting more than 20 days to find a berth to unload.

Truckload capacity is undoubtedly the tightest from Los Angeles to Stockton's large e-commerce warehouse market, where spot rates have increased by $1.10/mile in the last 12-months to an average of $5.23/mile this week.
Like what you're reading? Click Subscribe at the top of this post and receive weekly updates straight to your Inbox!
A Look at Rates
After a profitable year, long-haul carriers appeared to take more time off this year compared to previous years, contributing to last week's acute capacity crunch. As a result, spot rates surged again, increasing by $0.08/mile last week, making it the fourth straight week of gains – up $0.18/mile in the last month. The national average spot rate ended last week at $2.78/mile, which is $0.41/mile higher than the same week at the start of last year.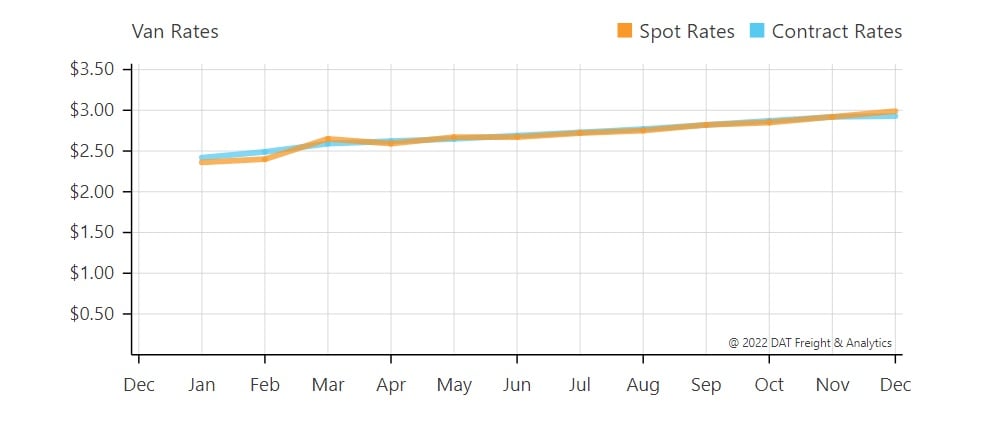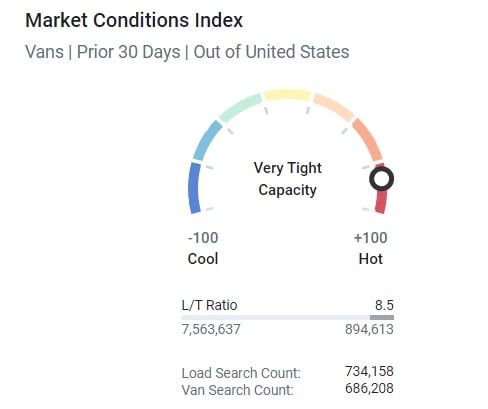 Reefer spot rates have increased by $0.24/mile in the last four weeks, following last week's $0.08/mile increase. The national average reefer spot rate ended last week at $3.23/, which is $0.69/mile higher than the previous year's same period.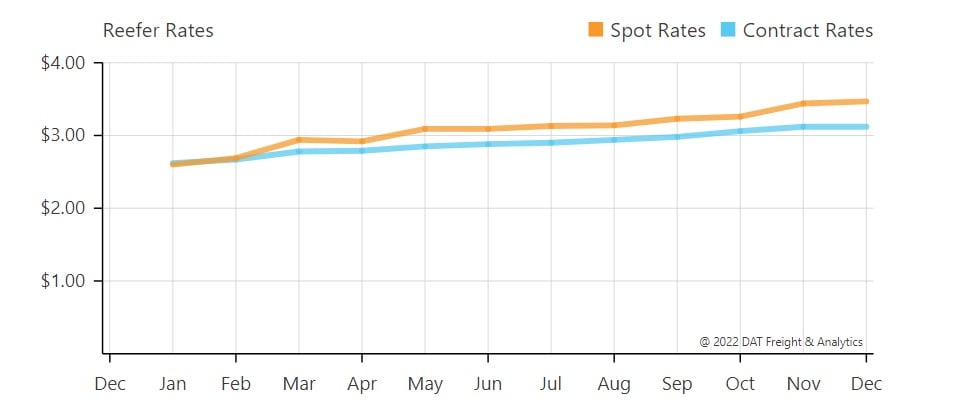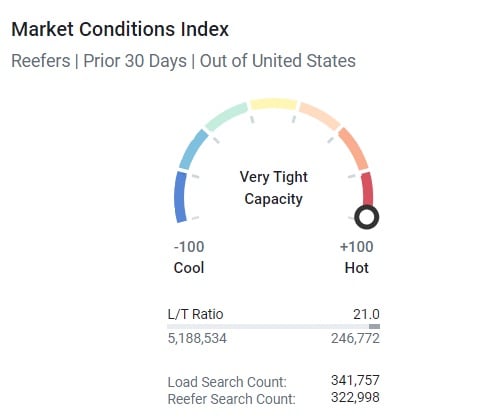 Flatbed spot rates mainly remained unchanged last week, with the national average spot rate continuing its trend of being up slightly one week and down slightly the next. The national average flatbed spot rate ended last week, where it started at $2.67/mile, which is $0.13/mile higher than the start of 2021.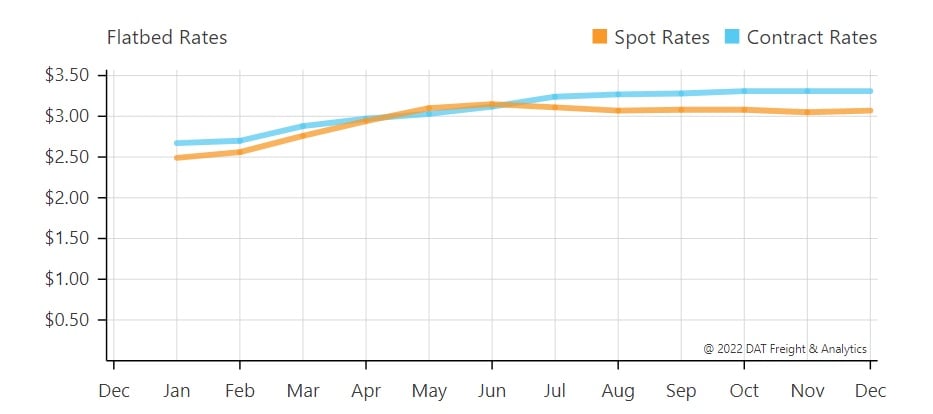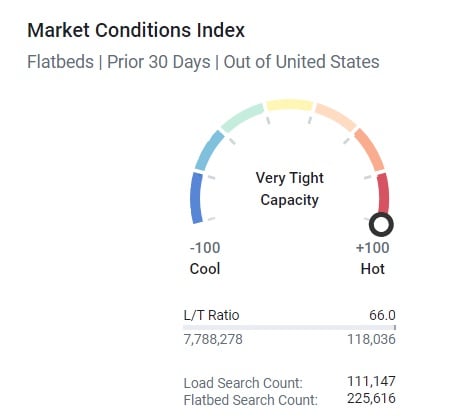 Where Are Rates Going?
It looks like the holiday hangover is trying to hold on as long as possible. We expect rates to stay elevated for another week or two before dipping through Q1 – assuming, of course, that winter weather does not worsen. The Southeast took a beating this past weekend.
What to Watch?
Weather and truck capacity will continue to be an issue in most of the country for Q1. Keep an eye on road closures as they continue to create delays. Southern Texas has been picking up the last couple of days, and Florida will start to heat up with Valentine's Day and Mother's Day fast approaching.

Spread the Word
Do you know someone in the industry who could benefit from a snapshot and analysis of the market today? Share this post or comment below - we welcome feedback from our community!
Subscribe to our blog today and get these updates in your inbox.
About Tieler Poulson
Tieler is a pricing analyst with more than 6 years of experience in transportation and logistics. He joined Armstrong in early 2018 as a contracted broker focused on building a strong book of business with shipper customers. Prior to Armstrong, Tieler sold trucking regulations to new carriers.