Market Insights: February Freight Rates Expected to Remain Consistent
Industry News | Logistics | Transportation | carriers | Freight Management | Shippers | Freight Broker
If 'supply chain' ruled the overused words list in 2021, 'bottleneck' and 'logjam' are surely in the running for 2022.
This week, we've got our eyes peeled for the trucker protests at the US-Canadian border, and our ears perked for the potential fallout from interrupted operations. It looks like everything from auto manufacturing to poultry deliveries could take a hit.
Along those lines, we may have adjusted to grocery shelves looking bare, but a national chicken wing shortage just days ahead of the Super Bowl is practically sacrilege. But if you do happen to pull together a game day spread, be sure to snap a pic and post to @atgfr8 on Facebook or Instagram for a chance to win an Rctic Soft Pack cooler!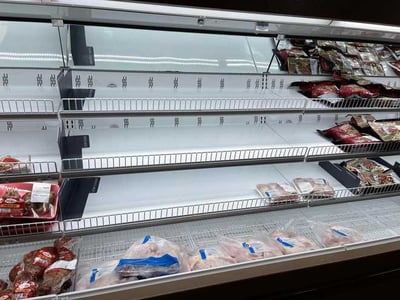 On the theme of good news, AJOT.com posts that port congestion is showing early signs of easing. The Marine Exchange of Southern California reported this week that the ports of Los Angeles and Long Beach totaled 78 container carriers in the queue, the lowest since November 2021 and down from a peak of 109 in January 2022. By "early," it appears we may not see more than minor gains before fall 2022.
Maybe that's why Maersk has its sights on land-based logistics. The company, which ships about one-fifth of the world's containers at sea, agreed to buy Pilot Freight Services for $1.68 billion, shoring up its road-transport business while signaling an unprecedented boom in container shipping may be starting to fade.
Check back with us monthly to stay up to speed on freight market conditions. Our snapshots compile market data from reputable public sources to help you stay informed.
Read on for a high-level recap of what's happening in the freight markets.
February Notables
After the first month of the year, the demand for trucks hasn't slowed down. Since the beginning of the year, there hasn't been a dip in volumes, and it likely won't come this month as retailers prepare their spring and summer merchandise.

Equipment manufacturers are in a position where they can't meet the demand for new orders, creating issues for carriers looking to add capacity.

The industry is now short 80,000 drivers, up 33% since 2019. Experts are hoping the new infrastructure bill that now allows 18-20 year-olds to cross state lines will combat this issue.

Warehousing continues to be an issue in major port cities. This is not only causing problems with container backup; it is also forcing companies to begin looking at warehousing options in third-tier markets such as

Hagerstown, MD

.
Like what you're reading? Click Subscribe at the top of this post and receive weekly updates straight to your Inbox!
A Look at Rates
After going against seasonal January trends the week prior, the national average dry van spot rates decreased by just under 2 cents to end last week at $2.76/mile. Spot rates were still $0.70 higher than the same week the previous year.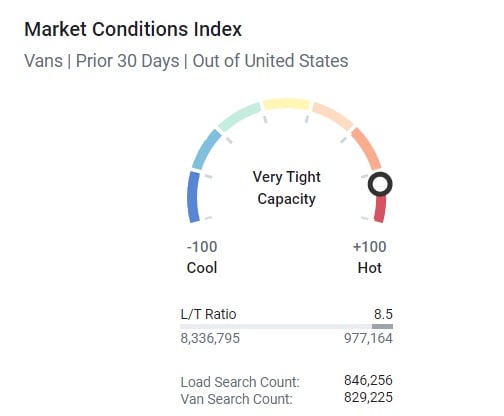 Reefer spot rates dropped $0.04/mile last week to a national average of $2.95/mile. That's still 20% or $0.58/mile higher than the same week the previous year.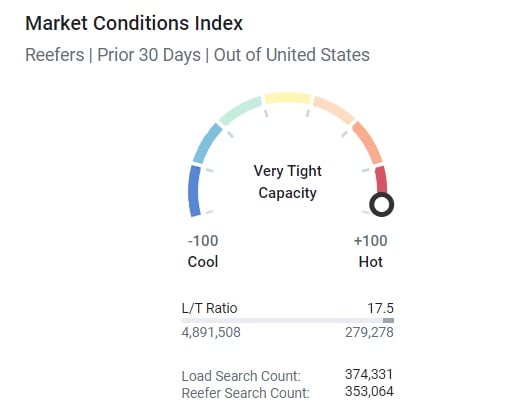 Despite the downward trend at the national level, some lumber-intensive markets including Montgomery, AL, and Tifton, GA, experienced very tight capacity last week – spot rates were up $0.45 to an average of $3.33/mile after decreasing for the three weeks prior.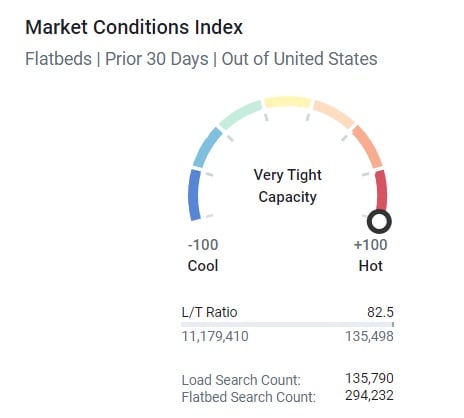 Where Are Rates Going?
We should expect rates to stay relatively consistent throughout February. Midwest states should be recovering from last week's storm, so we should expect a decrease from last week's rates. Pacific Northwest rates are dropping now that produce season has ended. Florida flowers will be in full swing the next couple of days, so outbound rates may increase. Expect to see the southern border heat up toward the end of the month; avocado and tomato seasons are kicking off.
What to Watch?
Expect to see an increase in spot opportunities as carriers continue to reject one out of every five contracted loads. Residual impact from the sprawling winter storm that shut down much of the Midwest last week means it may take an additional week to get back on track. Mexico, which supplies 77% of US produce, moves 50% of those loads through Texas. This month, expect capacity to tighten and rates to increase coming out of the southern border.

Spread the Word
Do you know someone in the industry who could benefit from a snapshot and analysis of the market today? Share this post or comment below - we welcome feedback from our community!
Subscribe to our blog today and get these updates in your inbox.
About Tieler Poulson
Tieler is a pricing analyst with more than 6 years of experience in transportation and logistics. He joined Armstrong in early 2018 as a contracted broker focused on building a strong book of business with shipper customers. Prior to Armstrong, Tieler sold trucking regulations to new carriers.