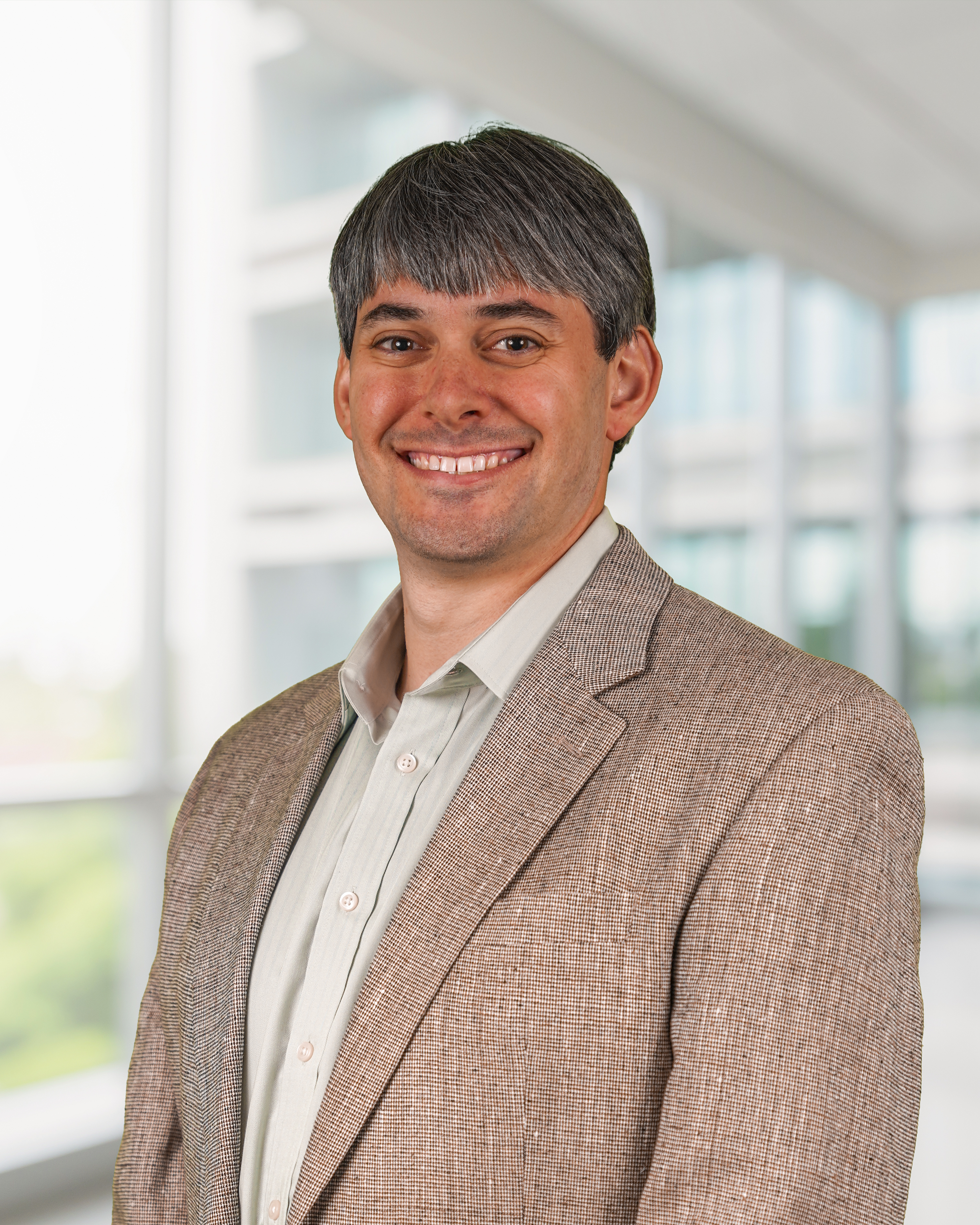 Market Insights: Can Government Spending Help Fix the Supply Chain?
Industry News | Logistics | Transportation | carriers | Freight Management | Shippers | Freight Broker
Check back with us monthly to stay up to speed on freight market conditions. Our snapshots compile market data from reputable public sources to help you stay informed.
If you've never talked shop at the Thanksgiving table, get prepared to be in the spotlight. Negative news sells and the US supply chain, with its many woes, is no different. Let's just hope you don't come up short when grandma asks you to pass the cranberry sauce. These are bizarre times – plenty of cranberries, according to Ocean Spray, but not enough aluminum for cans.
While bottlenecks are stealing headlines in 2021, industry watchers agree the issues have been years in the making and only exacerbated by the global pandemic.
This week, President Biden signed a long-awaited $1B bipartisan infrastructure bill into law. Before the bill was signed, the White House took action to help ease congestion ahead of the busy holiday season by announcing "steps to accelerate investment in ports, waterways and freight networks…that are contributing to inflation and slower economic growth."
Meanwhile, a continuing national driver shortage is putting near-term solutions to the test, although some disagree on what's causing the issue. Commerce Secretary Gina Raimondo is working with the Departments of Transportation and Labor to train and license more drivers, now exploring the option of allowing people who are 18 and above to earn their CDL and drive across state lines. Other industry groups blame high driver turnover – not supply -- as the root cause of the shortage, arguing that putting younger drivers on the road creates more safety risks.
Probably a good time to remind your loved ones to buckle up – it looks like a bumpy road ahead, except if you're looking to ride in a new car because those are hard to come by.
Read on for a high-level recap of what's happening in the freight markets.
November Notables
Truckload capacity continues to tighten in and around Los Angeles, where spot rates inched $0.01/mile higher last week to an outbound average of $3.37/mile.
As of November 15, there were 75 container vessels at anchor off the coast of Los Angeles. While 33 are physically anchored and the other 42 "loitering" further offshore, the ports of Long Beach and Los Angeles consider vessels within 40 miles of both ports to be "in port."
Dry van and reefer spot rates remained relatively unchanged last week but are still $0.49/mile (dry) and $0.73/mile (reefer) higher than this time last year. The volume of freight moving on the spot market has doubled in 2021 compared to pre-pandemic years, representing an average of 24% of the total freight marketplace.
Like what you're reading? Click Subscribe at the top of this post and receive weekly updates straight to your Inbox!
A Look at Rates
After declining for the previous two weeks, last week's national average dry van spot rate remained unchanged, which is quite unusual for end-of-month. It's another sign that the past 12 months of tight capacity are easing.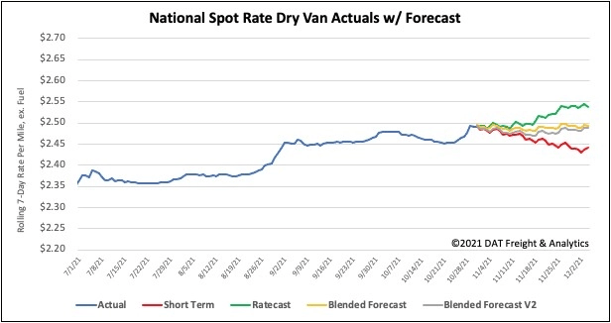 The national average reefer spot rate ended the week unchanged despite the ramping of Fall produce and Thanksgiving shipping volumes. Reefer rates are still averaging $2.84/mile.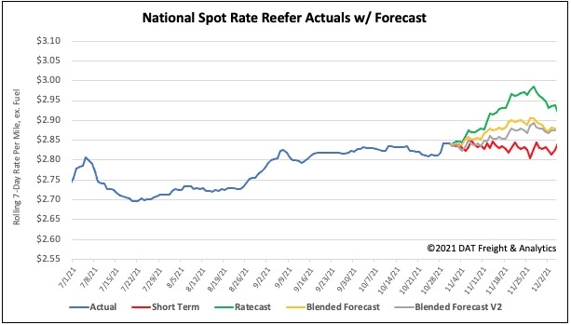 After four weeks of decreasing spot rates, flatbed capacity continues to ease, now down $0.07/mile since September. National average flatbed spot rates ended the week by less than one percent and remain around $2.59/mile.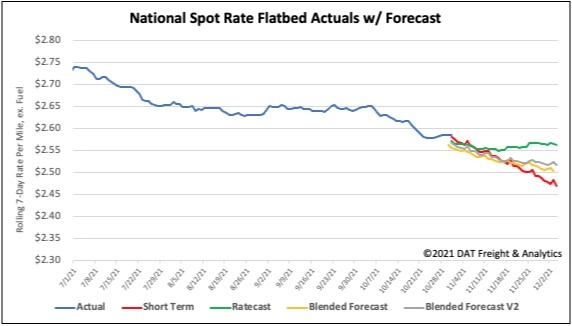 Where Are Rates Going?
Ongoing supply chain disruptions are expected to impact this year's Thanksgiving celebrations, with manufacturers facing a shortage of ingredients and packaging to ship finished goods. On top of that, refrigerated truck capacity is as tight as it's ever been. Shippers are paying record-high prices to move loads this season — even over $6.00/mile on some lanes!
What to Watch
Trees in the Pacific Northwest are going to be in full swing. Expect the PNW market to flip after the holiday next week.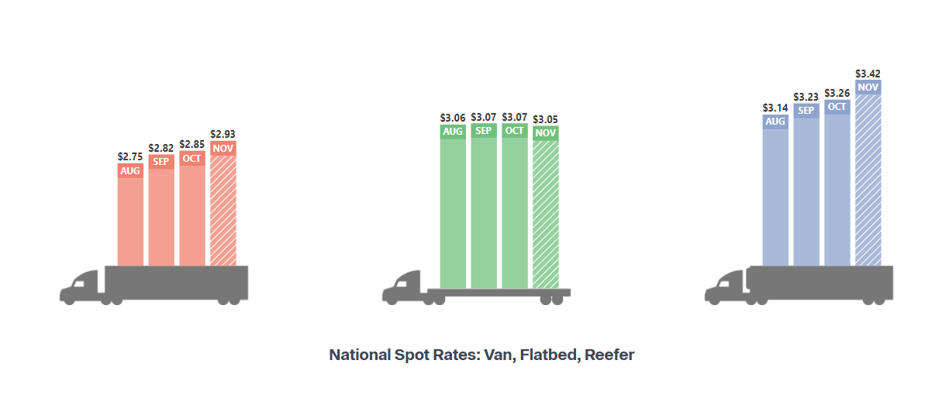 Spread the Word
Do you know someone in the industry who could benefit from a snapshot and analysis of the market today? Share this post or comment below - we welcome feedback from our community!
Subscribe to our blog today and get these updates in your inbox.
About Brad Loeb
An expert in market trends, cost analysis, and rate/route selection, Brad serves as Armstrong's Director of Pricing and Analytics. He joined Armstrong in 2019, bringing nine years of experience in supply chain and operations management, with industry knowledge spanning warehousing, pricing, freight, LTL, and 3PL.