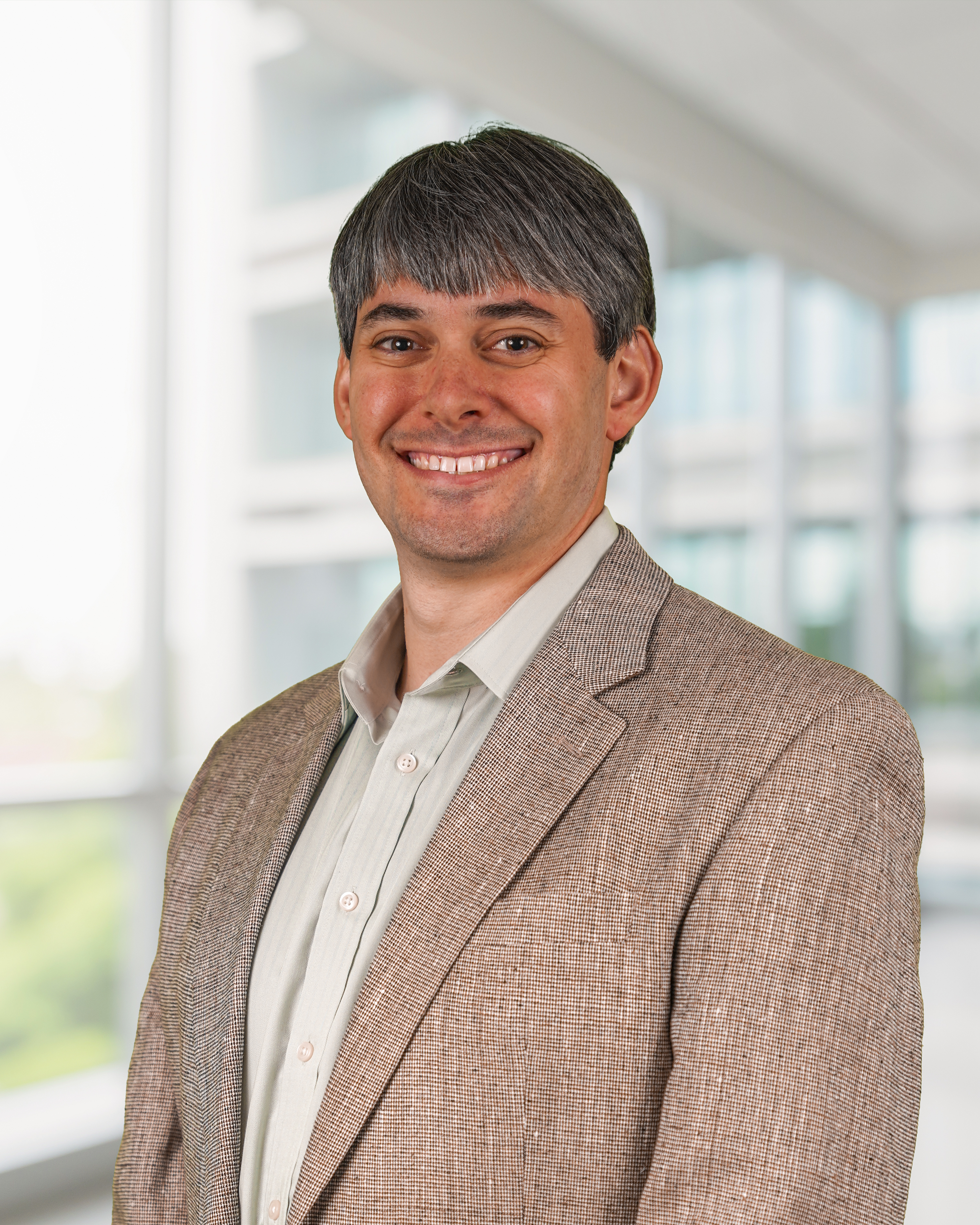 Market Insights: In the Wake of Ida, Capacity Remains Tight and Rates Increase
Industry News | Logistics | Transportation | carriers | Freight Management | Shippers | Freight Broker
Check back with us monthly to stay up to speed on freight market conditions. Our snapshots compile market data from reputable public sources to help you stay informed.
This edition of our market insights looks at the wrath of Hurricane Ida on already tight capacity, consumer demand trends ahead of Halloween, and where rates are likely headed in the coming weeks.
But first, a high-level recap of what's happening in the market:
September Notables
The Senate recently passed a $1 trillion infrastructure package which should lead to a historic investment in roads and bridges. We may see an uptick in flatbed loads because of this.
Spot loads posted declined -3.4% in the last week.
In August, the monthly national average spot rates for vans and reefers set new records at $2.75 and $3.14 per mile, respectively.
Load posts declined last week as many shipments were canceled or delayed due to Hurricane Ida.
At the time this post was published, as many as 56 vessels remain

stuck outside California ports. According to the Los Angeles Transportation Club, it is the fourth time in three weeks that Los Angeles and Long Beach ports have hit a new record.
Like what you're reading? Click Subscribe at the top of this post and receive weekly updates straight to your Inbox!
September got off to a rocky start as Hurricane Ida slammed the Louisiana coast, causing extensive flooding and power outages. Floodwaters from the storm ravaged the Northeast, shuttering businesses, claiming additional lives, and adding capacity woes. Storm-related deaths continue as high temperatures begin to impact citizens without access to power.
Supply chain bottlenecks continue. Countries globally – including the U.S. – are taking a hard look at how the pandemic will impact inflation risk. But with Halloween on the horizon, American consumerism remains high, with demand for candy, costumes, and décor topping lists.
Speaking of décor, does animatronics ring a bell? If your neighbor's yard looks like a motion-activated haunted house that, in any other setting, would require a waiver – then yes, you know. Evidently, shipments of life-size inflatables, among other popular decorations, are delayed. Ongoing port congestion is creating monstrous headaches for retailers focused on keeping shelves and online supplies stocked.
Do you know who won't be sad? Letter carriers, unpresuming toddlers, and overprotective pets. Switching (robotic) gears, let's look at what is happening with rates.
After remaining flat for the last month, dry van spot rates increased by $0.02/mile to a national average of $2.45/mile in the previous week. Compared to the previous year's same week, dry van rates are $0.40/mile higher and $0.65/mile higher than the same period in 2018.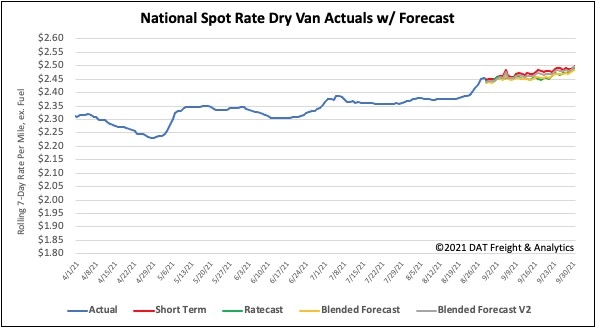 Following the lead from the dry van sector, reefer spot rates also increased by just over $0.02/mile last week to an average of $2.79/mile. Spot rates are still $0.56/mile higher than this time last year.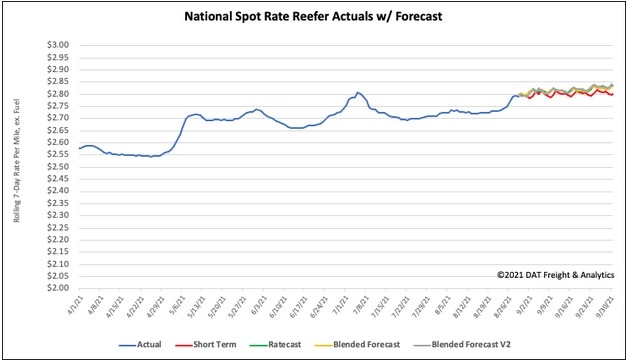 After decreasing for the prior seven weeks, flatbed spot rates increased by just over $0.01/mile to a national average of $2.63/mile. Flatbed spot rates remain $0.41/mile higher than the same week last year and $0.17/mile higher than the same time in 2018.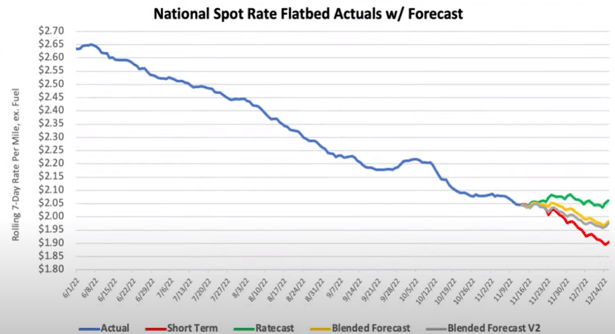 Where Are Rates Going?
Rates have slowly increased this past week, which could be attributed to the Labor Day holiday, but expect Q4 rates to start creeping in. In the second half of September, we expect dry van and reefer rates to increase.
What to Watch?
Produce season is underway in the northern states (N.Y., WI, MI, ID, and W.A.), so we can expect rates to increase as capacity gets tighter in these areas.
National Spot Rates: Van, Flatbed, Reefer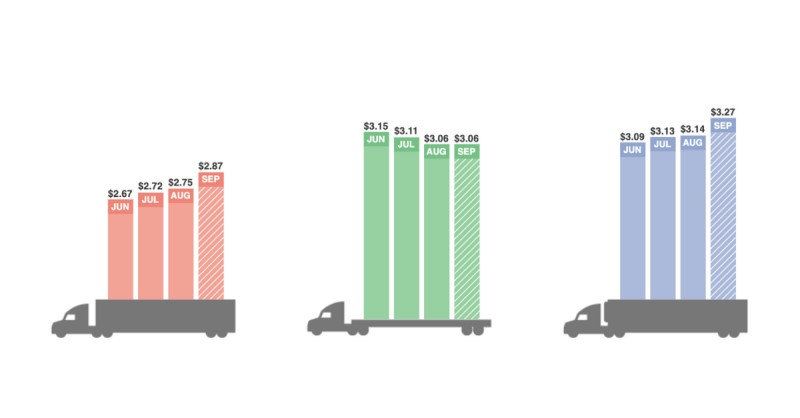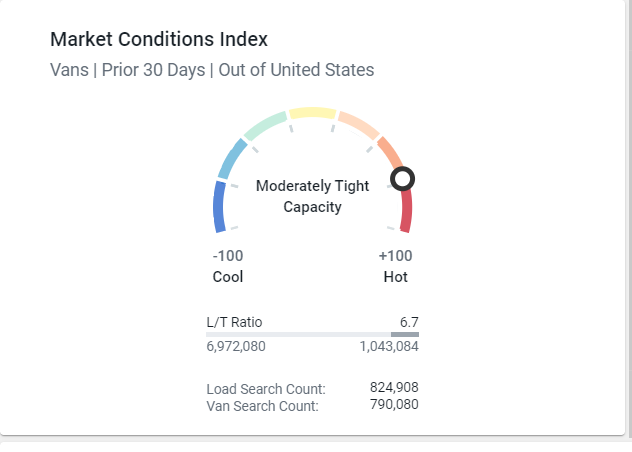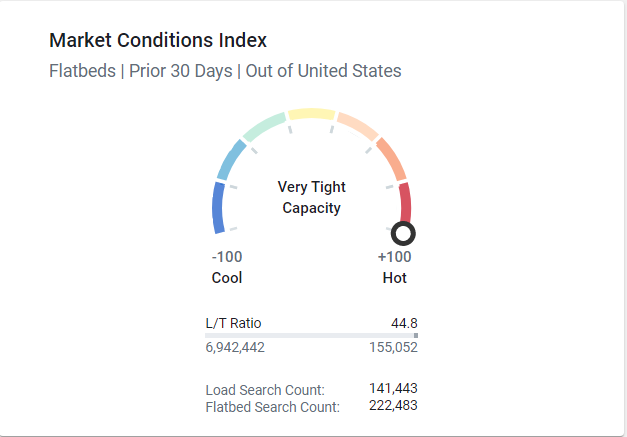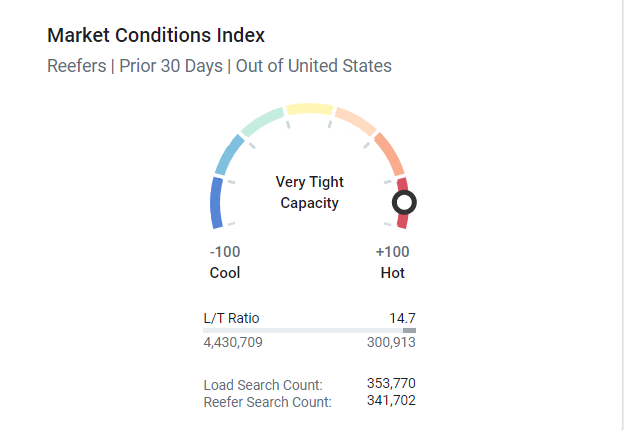 Spread the Word
Do you know someone in the industry who could benefit from a snapshot and analysis of the market today? Share this post or comment below - we welcome feedback from our community!
Subscribe to our blog today and get these updates in your inbox.
About Brad Loeb
An expert in market trends, cost analysis, and rate/route selection, Brad serves as Armstrong's Director of Pricing and Analytics. He joined Armstrong in 2019, bringing nine years of experience in supply chain and operations management, with industry knowledge spanning warehousing, pricing, freight, LTL, and 3PL.