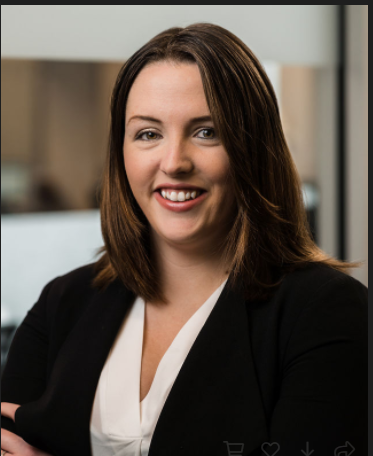 How Will AB5 Impact Freight Brokerages?
Industry News | Agency Ownership | Logistics | Transportation | Freight Broker
Not to be confused with a droid from Star Wars, AB5 – California's gig worker labor law – is making headlines this month and drawing plenty of attention from the freight industry. It's estimated that this law will impact 70,000 California truckers who own and drive their trucks. Truckers are increasingly vocal over AB5, staging protests at the Ports of Los Angeles, Long Beach, and Oakland.
Since supply chain events have a ripple effect, we're taking a closer look at what AB5 is, why it was enacted, and who it's likely to affect.
What Is AB5?
Doing our best to avoid legalese, AB5 is a new way to determine whether a worker is an independent contractor or an employee. The bill passed into California law in 2019 and was initially set to take effect on January 1, 2020. However, a temporary restraining order prevented the law from being enacted, leaving room for litigation and appeal. In June 2022, the United States Supreme Court declined to hear the case, which means the law is now in effect and immediately enforceable.
How Does AB5 Work?
As written, three criteria make the distinction. They call it the ABC test. We're listing the criteria because – spoiler alert – one leaves room for questions, specifically for truck drivers who own and operate their trucks.
Is the person free from the control and direction of the hiring entity?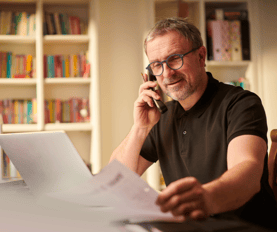 Independent contractors enjoy the flexibility of being their own boss. They generally have flexibility regarding scheduling their hours, setting their fees, and determining how many clients they want to serve. Agent owners associated with Armstrong are all considered independent contractors.
Employees work for organizations and commit to a set schedule and wages. They also get access to worker rights and protections, like minimum wage and unemployment insurance, among other benefits. People hired by Armstrong to help provide back-office support to our agent network are employees.
Does the person perform work outside the usual course of the hiring entity's business?
As it applies to truckers, this is the criteria most in question. Independent drivers operating under a trucking company's motor authority are likely to be considered employees because they are relying on the trucking company's license to operate.
Let's consider an example. A trucking company with an operating authority might choose to employ some drivers but use independent contractors to manage overflow business. Having your operating authority means you have the government's permission to get paid for hauling freight as your own trucking company. Running under your own authority might mean you earn more income, but it also means you have more liability, more expenses, and more paperwork. Not every truck driver wants an authority – they value the freedom to dictate their schedule and jump in and out of trucking as needed. Since independent drivers require a trucking company's authority and provide the same service as the trucking company, the law states that they may be considered employees.
Is the person customarily engaged in an independently established trade, occupation, or business of the same nature as the work performed?
Perhaps better said: is the independent contractor operating their own business?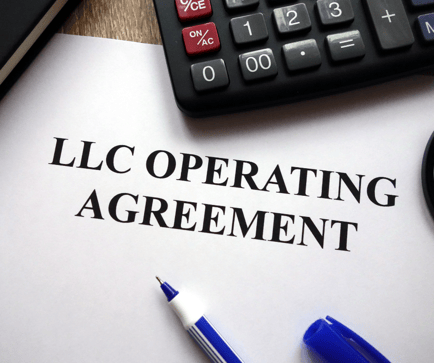 A worker who has incorporated or established themselves as a business entity, like an LLC, is more likely to be considered an independent contractor. The California Secretary of State's office reports the number of LLC registrations increased nearly 6% from 2018 to 2019, in advance of AB5 being enacted. Before registering as an LLC, consider enlisting the counsel of an attorney or CPA who can guide how to further demonstrate independence in business operations.
Drivers will have to satisfy all three elements of the ABC Test to not be classified as employees.
Why AB5?
It depends on who you ask. Some argue that AB5 is designed to offer more protection and rights to transportation workers, regulating companies like Uber, Lyft, and DoorDash that hire large numbers of gig workers. The International Brotherhood of Teamsters, which is looking to unionize California truck drivers, argues that AB5 would help put an end to the misclassification of truck drivers and increase wages and benefits. Others argue it helps financially-strapped states, like California, recoup underreported income – a trend said to be more prevalent among independent workers than among W2 employees.
Who Will AB5 Affect?
Since AB5 is new legislation, there are a lot of questions about its enforcement and residual impact.
We've established that truckers are feeling the heat of AB5 legislation, with some industry watchers predicting that independent workers will begin to leave California to drive elsewhere. In the near term, this could impact capacity in an industry already struggling with labor shortages and driver retention. However, if rates continue to drop and shippers have more access to available capacity, the impact might not be as severe.
Armstrong Transport Group is headquartered in Charlotte, NC, a state that has not enacted an AB5 law or similar. In our agent-based model, we maintain relationships with independent contractors who have their business entities. However, independent agents operating in California may need to reevaluate how they work with sub-agents.
Currently, Californians are waiting to see how the Labor Commission enforces AB5. A violation of AB5 includes reparations to the damaged employee and fines between $5,000 and $25,000.
What's Next?
Amid trucker protests and ongoing supply chain challenges, more litigation is on the horizon. The California Trucking Association claims that AB5 violates the Commerce Clause of the U.S. Constitution. The Commerce Clause protects the right to engage in interstate commerce free of undue burdens and discrimination by state governments. That case will revert to the district court.
Questions also remain about how truckers will be impacted if they pass through California versus originating in that state. Other states are poised to act similarly to California in creating "copycat" or similar laws to AB5. Those states, for now, include Illinois and New Jersey.
Armstrong will continue to keep an eye on this developing legislation and its possible effects on our valued partners. As a Top 25 U.S. freight brokerage and US Best Managed Company, Armstrong works with more than 60,000 carriers and a network of over 7,000 customers. Our legal department is an integral part of our business model and continues to help agents avoid stressful and potentially costly scenarios – everything from claims and loss to new laws. Visit our homepage at www.armstrongtransport.com to learn more about our services.