There's no denying that technology advancement and digital transformation are taking the transportation and logistics (T&L) industry by storm. Technology-driven freight brokerages are quickly adopting strategies to keep pace with changing customer demand. However, the ultimate test is user adoption, which falls heavily on product managers (PMs). They are responsible for ensuring that products meet – even exceed – user expectations.
If you're not familiar with a PM, you're not alone. It's a relatively new role but one that is gaining traction and popularity among innovation-minded organizations. Glassdoor puts a product manager position as the 3rd best job in the United States for 2020, behind Java developers and data scientists. Furthermore, in the U.S., online interest in product management roles has more than doubled in the last five years.
Why is product management so important? Why are PMs in such high demand? And how are freight brokerages leaning on PMs to help drive growth? In this post, we'll dive into the answers.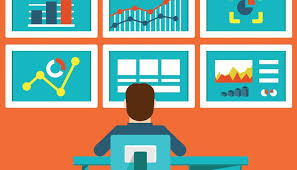 The 36,000-foot view
At the highest level, PMs are responsible for deeply understanding users, collecting and processing data, setting a vision and strategy for products, and evangelizing products within a company and among its audiences.
At Armstrong, our PMs begin by asking: What do shippers want? What do carriers want? What can we give our agent and employee teams to make them more effective in their roles? Recognizing that everyone wants and needs something, PMs typically focus on strategy, priorities, and coherent product roadmaps to help drive growth.
The most effective PMs have multiple skills. They are strategic thinkers, ensuring they align with the organization's overarching approach to technology. As strong communicators and collaborators, PMs can work across teams and connect with multiple audiences to better understand business needs that impact product development. Detail-oriented goes without saying – there are roadmaps to develop, timelines to manage, and data points to analyze. Finally, PMs can put themselves in the user's shoes – some call it empathy – to definitively understand how the organization can improve through new technology tools.
Digital Transformation Driving Demand for Product Managers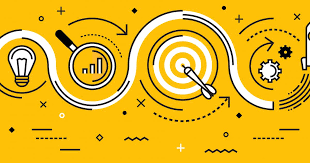 Organizations are going to great lengths to reimagine business operations, corporate culture, and customer experiences in the digital age. Never has this been truer than in the fast-paced T&L industry. With seemingly endless opportunities for digital transformation comes a growing reliance on product professionals.
At the heart of any technology company's success is its product team. However, that team can't perform optimally if they're running around with guns blazing. They need to be methodical. They need to operationalize. There's a saying: The only way to drive cattle fast is slowly. PMs are cattle drivers. They takethe reins and work to tame an organization's wild west ways through phased research and design-based processes. PMs help speed delivery, build effective launch campaigns, and yield better returns on investments on the backend of projects. It takes diligence and practice, but as another old west saying goes: There's a whole lot more to riding a horse than sitting in the saddle and letting your feet hang down.
How Freight Brokerages Are Leveraging Product Professionals
Modern freight brokerages use a Transportation Management Systems (TMS), a logistics platform that uses technology to help plan, execute and optimize the physical movement of goods. They also help ensure shipments are compliant and that proper documentation is available.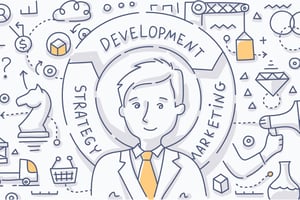 If you're reading this article, chances are you use a TMS regularly. Currently, the appeal for on-demand services is so high across all industries that TMS offerings have had to evolve quickly. Whereas the T&L industry was once primarily pen-and-paper, technologies like predictive freight matching, AI-based document reading, and electronic document exchange are becoming standard.
Have you ever thought of how these features are built into the TMS tools you use? Perhaps you've wondered why a new feature in your tool was built to look or act a certain way. Or you've submitted a request and asked who is reading it. Two words: Product Manager.
PMs carry varying degrees of responsibilities from one company to the next, but one thing always remains constant. PMs keep their eyes and ears on their market needs and translate those into useful, valuable, satisfying products for their users.
Want to Learn More?
As a technology-driven freight brokerage, Armstrong Transport Group employs product managers to meet our customers', agents', and employees' evolving demands. We are committed to providing technology tools that are easy-to-use and effectively provide cost-savings and efficiencies.
If you're interested in a career in product management, read this post from TheProductManager.com that covers 15 relevant stats. And if a job with Armstrong is in your sights, connect with us today!