Fun Ways to Explore Charlotte's Queen City
Agency Ownership | Transportation | Agent Program | Freight Management | Freight Broker
North Carolina is a vacation destination for millions of travelers each year. Most visitors head to the mountains or beaches to enjoy the natural beauty of NC. Charlotte, the state's largest city, offers plenty to do and see. The saying is true: 'Charlotte's Got A Lot.'
Whether you want to see and be seen in Uptown or get out and explore more natural surroundings, there is something for everyone. Armstrong Transport Group, a top 25 freight brokerage headquartered in Charlotte, NC, is excited to welcome our agents and employees from around the country to Charlotte this August. We look forward to introducing our out-of-town guests to all that Charlotte and North Carolina have to offer. Be sure to check out some of our recommendations to help make the most of your time in the Queen City -- or "the QC" as locals call it.

Where to Stay
Start in the center of it all: Uptown! (Wait, why is it called Uptown if it's Downtown?) Uptown's central location makes it an ideal home base when visiting Charlotte. If your plans are exclusive to the Uptown area, don't bother renting a car. From high-end to family-friendly options, here are our top hotel picks: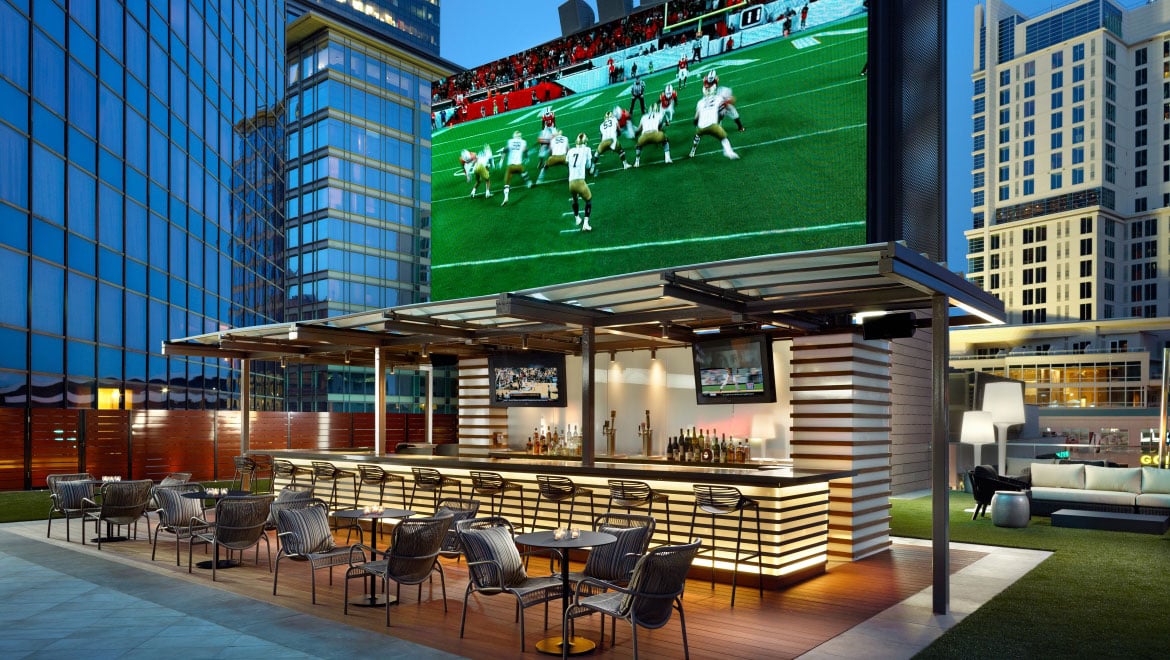 Arts & Culture
Once you've settled into the city, get out and explore the culture, theatre, and museums in Uptown Charlotte.
Get Into the Great Outdoors
Ready to get the blood pumping and explore? The North Carolina Piedmont and South Carolina Upstate feature a fantastic series of greenways, parks, lakes, and hiking opportunities.
One of the most well-known attractions in Charlotte is the U.S. National Whitewater Center (USNWC). Open year-round, visitors can try everything from zip-lining and white water rafting in the summer to ice skating in the winter. The USNWC offers special events like trail runs, flatwater kayaking dinners, and live music at the weekly river jam.
Zip-lining too tame? The true adrenaline junkies head south to Carowinds amusement park and Hurricane Harbor Water Park. Take a ride on the Fury 325, the world's fastest and tallest giga coaster. If you are visiting in the fall, don't miss Scarowinds when the park transforms into a Halloween fright fest. Reservations and advanced tickets sales are currently required to attend both parks.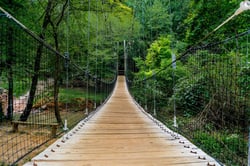 If you prefer to stay closer to nature, the Anne Springs Close Greenway is home to biking, hiking, and more. This expansive greenway is just over the border in South Carolina. Leave the picnic at home and end your day with a beer and small bites in their cantina. In the wake of COVID-19, Anne Springs, as with many attractions, is currently only open to members on Saturday and Sunday. But, you can purchase a membership on the fly, so don't let that deter you from enjoying some outdoor fun!
Crowders Mountain State Park is the tallest peak near Charlotte. This park offers a variety of trails and great views once you get to the top. Parking fills up on the weekend, so it's worth heading out early. Don't forget sunscreen and water!
Calling All Sports Fans
Football, basketball, baseball, soccer, hockey: Charlotte has it all.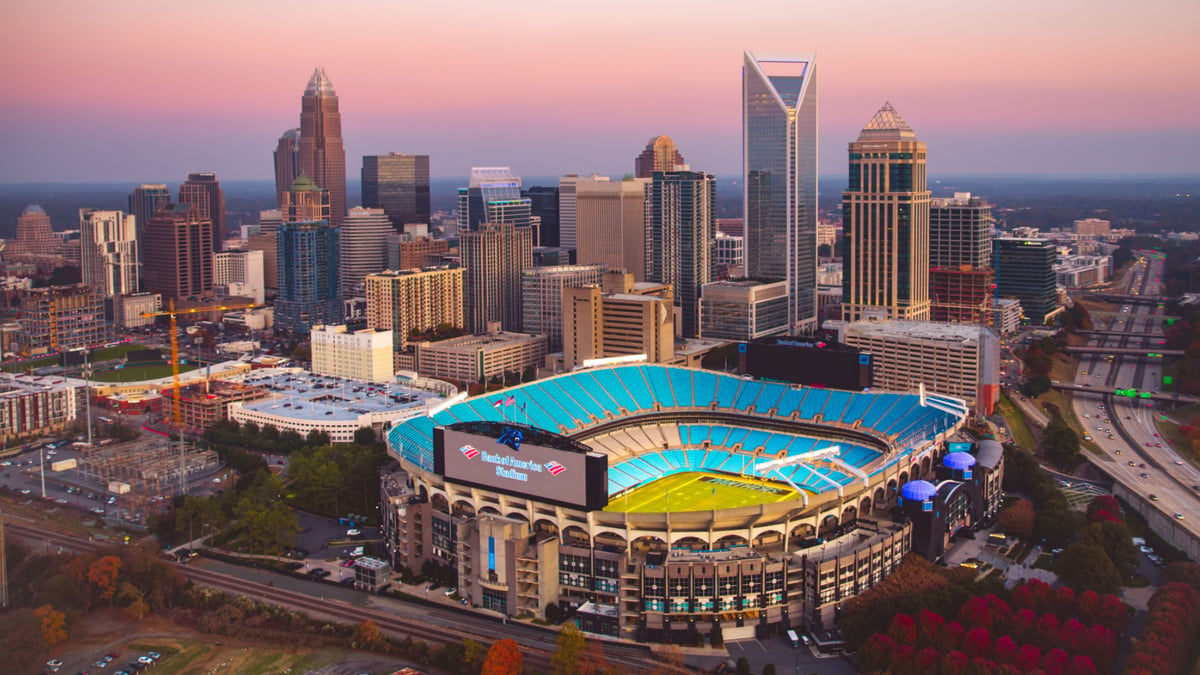 The Carolina Panthers will share Bank of America Stadium starting in 2022 with the newest pro team, Charlotte FC. Looking for a spot to tailgate before the big game? You don't need a car or fancy gear to get the most out of tailgating. Before making your way to Bank of America Stadium, head into South End and tailgate down the rail line. You can purchase a one-day light rail pass for only $6.60. New Bern station is a good first stop. This station-by-station guide will help you kick off a glorious fall Sunday Funday!
Basketball fan? Michael Jordan calls the QC home part of the year and is the majority owner of the Charlotte Hornets. The Hornets play at Spectrum Center, and when the Hornets are away, it's the premier spot to catch a concert or special event.
Baseball fans can watch the Charlotte Knights (The Chicago White Sox Triple-A team) play at Truist
Field. This family-friendly stadium has fireworks on Friday and Saturday home games throughout the summer. Check out Latta Arcade for a bite to eat or drink before the game and enjoy your stroll through Romare Bearden Park.
Feeling inspired after your trip to the Nascar Hall of Fame? Visit Concord, NC, about 40 minutes from Uptown, to view live car racing. The Charlotte Motor Speedway is home to NASCAR, and the premier event is The Coca Cola 500 each Memorial Day. You can find a scaled-down racing experience at The Dirt Track or Zmax Dragway.
More Than Just BBQ
After a day of exploring, you will need to refuel. Charlotte's restaurant scene has exploded in the last few years. The influx of new residents to the city has brought new and exciting restaurants throughout the region. But don't skip the BBQ!
Check out Axios' recommendations for the best BBQ spots in the area:
Lexington BBQ

has been around since 1962. Take a quick 45-minute drive to Lexington, NC, and enjoy some classic BBQ smoked over a woodfire.

Midwood Smokehouse

has five locations in the Charlotte area that don't disappoint.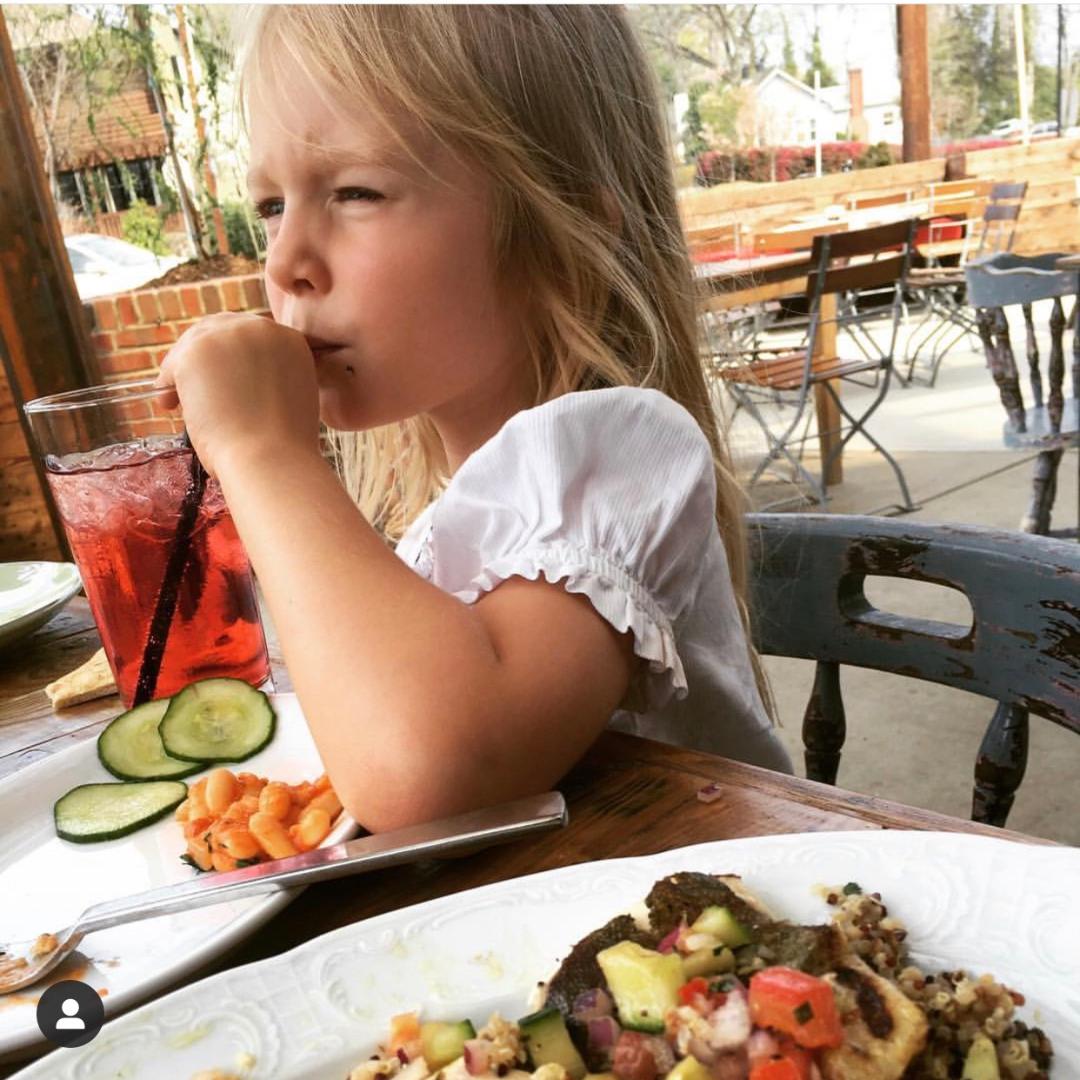 Rooftop restaurants and bars continue to open in Uptown Charlotte. These upscale establishments do have dress codes. Check their websites before heading over in a tee shirt and baseball hat.
Come for Insta-worthy picture opportunities at Fahrenheit and stay for the upscale food and drink.

Take in views of Romare Bearden Park and Truist Field at

Merchant and Trade

. Sip your cocktails in relative peace; this is a 21 and up spot.
Head just outside of Uptown for quaint neighborhoods, small plates, and creative cocktails:
Good Food on Montford

is a well-loved spot among locals. After you discover the wonder of "Larry's Buns" (we promise this is a food-based recommendation), explore the rest of Montford. Bowl a round or two at Ten Park Lanes or show off your karaoke skills at Jeff's Bucket Shop.

Soul Gastrolounge

in Plaza Midwood is a tried and a true favorite. After dinner, play some ping pong at Thomas Street Tavern or grab a city view along with your drink on the rooftop at Whiskey Warehouse.
Patio Spots
Many of the most popular restaurants and bars in Charlotte offer outdoor space designed for groups and families. Get out and enjoy those Carolina blue skies!
Breweries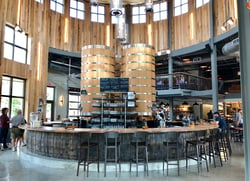 The Olde Mecklenburg Brewery is one of the first craft brewers in Charlotte. They offer German-style beers, multiple dining options, live music, and special events in their sprawling beer garden. Stroll across the street to check out Sugar Creek Brewing or jump in a Lyft and head over Legion and sample Juicy Jay (a popular hazy IPA). Most of these breweries sell their beverages in the taproom or find them bottled/canned at your favorite grocery store in NC.
Food Halls
Multi-use spaces featuring food, drink, and entertainment continue to pop up around the QC. Visit the Music Factory and enjoy the outdoor patio and some life-size chess at VBGB. Optimist Hall offers multiple food and drink vendors; some of the most popular -- like the Dumpling Lady and Papi Queso -- took their food truck success to the next level with permanent spaces.
Bars
As you head back to Uptown to wrap up your evening, grab a perfectly poured pint of Guinness in Connolly's beer garden or grab a table to people-watch at Dandelion Market. If you feel nostalgic for the '80s or '90s, the best way to end a Friday or Saturday night is dancing at the Roxbury.
See You in Charlotte!
Charlotte is the perfect destination for a long weekend or a home base to get out and explore North Carolina. Armstrong Transport Group, LLC is looking forward to showing off the city we have called home for the last 15 years this August. Interested in finding out more about Armstrong or how you could become part of our team? Visit our About Us page to meet the team and see open positions.
About Lauren Russell
Lauren Russell serves as Armstrong's Chief Marketing Officer. Originally joining the team in 2012 to focus on human resources and recruiting, Lauren recently transitioned to marketing, social media, agent relations, and event planning. She has over 20 years of experience in logistics and transportation.