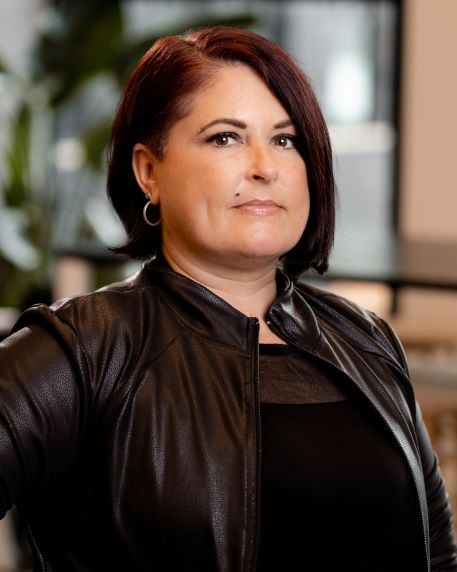 Everything Shippers Need to Know About Freight Insurance
Business Advice | Logistics | Cargo Claims | Transportation | Best Practices | Safety | Freight Management | Shippers
Did you know there are 161 million miles of highway in the United States? With over four million trucks on the road each year, accidents and cargo damage are an unfortunate part of the logistics industry. Many shippers have incurred significant financial losses due to exceptions on the road; even the loss of a single shipment can spell disaster for those involved.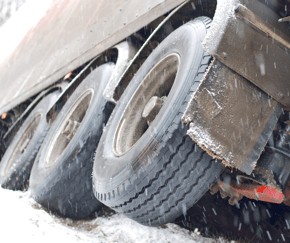 While there's no way to prevent damage or loss to your cargo once in transit, you can avoid a significant financial loss should there be a problem. This means ensuring your goods are properly packaged and secured before they leave your facility and having adequate insurance for your load.
While our carriers are required to have a minimum baseline of $100K in cargo insurance, it may not be enough to cover the value of your shipment. If you are shipping expensive or fragile products, some shippers prefer to invest in a cargo insurance policy of their own. Partnering with a reputable 3PL can help alleviate these headaches by ensuring carriers are up to date on their insurance and have adequate coverage before booking them on the load. Many also offer additional insurance coverage to shippers, notably spike or all-risk insurance.
In this blog post, we'll look at what cargo insurance is and how it differs from liability insurance, important considerations for selecting a cargo insurance policy, and how a 3PL can provide value and peace of mind.
What is Cargo Insurance?
Cargo insurance covers the cost of damage and physical loss of goods during shipment. Shippers purchase these policies to recoup their losses should the delivery fail to arrive at its destination in the intended condition. If something happens to your shipment while in transit, the insurance company will compensate you the amount you're insured for if the event is covered in your policy.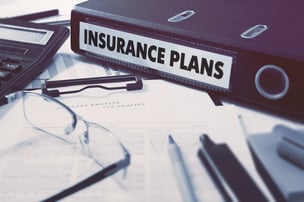 Freight brokers are required to have a contingent cargo policy that will respond if the motor carrier's cargo insurer denies or does not respond to the cargo claim, so long as the loss or damage and type of cargo are not excluded under the policy.
Various cargo insurance policies exist for land, marine, or air shipments. Additionally, some policies will cover multiple modes of transport and can cover domestic or international shipping. Freight insurance works much the same way as other types of insurance, like home or auto. You purchase a policy that best fits your needs, negotiate the terms with the agent extending the insurance, and pay a premium dependent on the contract. Better policies will cost more, while less extensive coverage will be cheaper.
Are Carriers Required to Have Enough Insurance to Cover My Load?
Not necessarily. It's important to understand the difference between cargo insurance and liability insurance. While the Federal Motor Carrier Safety Administration (FMCSA) requires most carriers to have both, the coverage may not be enough for your needs.
In the event of an accident or similar mishap, liability insurance covers the carrier for damage to people and property. For instance, damage to vehicles would be covered (partial or total, depending on the policy) if a collision occurs.
The FMCSA also requires carriers to purchase cargo insurance, but the policy may not provide adequate coverage for the value of your products. If a truck with the bare minimum insurance ruins or loses your higher-value shipment, that leaves you on the bill for the remainder if you don't have cargo insurance. Even that depends on the insurance company finding the carrier at fault for the damage; they are not obligated to pay for losses beyond the carrier's control.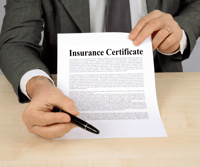 Since many carriers do not disclose the details of their policies when booking shipments, it's worthwhile to ask questions and dig deeper. If you regularly book shipments with the same carrier, consider asking their insurance company to send you a certificate of insurance. These certificates provide coverage details, a policy number, and an expiration date. You'll want to receive this document from the insurance company directly and ask what commodities are covered or not covered.
Once the provider has sent you the information, you become a "certificate holder." This means that the insurance company will notify you if there is an interruption of coverage (e.g., the carrier doesn't renew their policy, or they get dropped by the provider due to missed payments).
This automatic notification by the insurance provider is important because a carrier is much less likely to notify you of a lapse in coverage. So, do not hesitate to ask their provider to send you this document. Leveraging a freight broker can also be helpful here because many rely on services like MyCarrierPackets, Safer, and RMIS that monitor carrier safety ratings and ensure insurance compliance.
In addition to policy coverage, we recommend asking yourself whether or not the insurance company is dependable. Just as you would vet a carrier before entrusting them with your shipment, so should you vet their insurance provider. Do they have a reputation for making things right? What is their history related to payments? Do they appear financially sound? One way to do your due diligence is to look up the provider in the AM Best database, which rates all major insurance providers.
Should Shippers Invest in Freight Insurance?
Unlike carriers, who are legally required to have insurance, shippers are not obligated to purchase a policy. That said, many prefer having at least minimal coverage to protect themselves from financial loss due to unpredictable events on the road.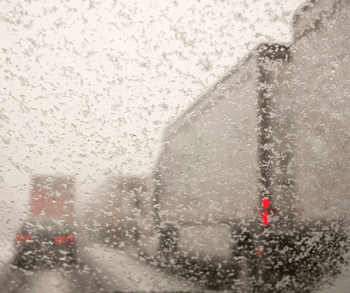 Your cargo is exposed to numerous risks as it moves through different hands, vehicles, and connecting points (railyards, ports, etc.). There are also other factors to consider, like weather and traffic conditions. Cargo claims are inevitable, and the longer your freight is exposed to unprotected risks, the likelier you'll incur a costly financial loss.
Carriers are held responsible for cargo claims since they took possession and control of the freight. As the shipper, however, you may be required to defend allegations made by the carrier that you did something before they took possession of the freight that caused the loss. Additionally, carriers are not required to have cargo insurance to have their MC number and legally haul freight. The amount of coverage, as well as items that are covered or excluded by various policies, vary dramatically.
Having your own insurance policy means profits are still generated if the damage is covered and your cash flow is protected from unplanned stoppages. These claims with your insurance provider will be processed much faster, typically about 30 days; all you need to do is provide sufficient evidence of the damage or theft, and your claim will be processed.
What Next?
If you've decided that purchasing cargo insurance is right for your business, it's time to consider your options. We recommend shopping around with multiple providers and selecting the best policy for your needs and budget. Make sure they cover every mode of transport you use throughout your goods' journey. You'll also want to select a provider that protects the product you ship; if you have unusual cargo to move, consider choosing an agency specializing in those goods.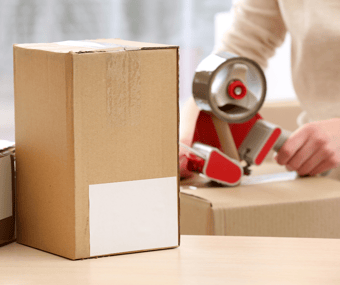 There are some things not typically covered by insurance, such as damage due to inadequate packaging or flawed products. Insurance companies may also deny a claim if it was filed late, no records indicate the shipment was in good condition before the damage or loss occurred, or the carrier wasn't listed in the shipment or policy.
In addition to heeding the conditions above, value your product correctly. If you undervalue your goods, the payout after an accident will be less than you need to cover the incident. Make sure to calculate the amount you need as accurately as possible.
How Can a 3PL Help Shippers Avoid Financial Loss Due to Inadequate Coverage?
Leveraging a 3PL like Armstrong helps you avoid these pitfalls related to carrier insurance while providing peace of mind. We know our service offerings to shippers are only as good as our carrier network, and that's why we have a team dedicated to onboarding and monitoring them.
Our carrier relations team ensures all providers within our network have up-to-date insurance, current operating licenses, good safety ratings, and other necessary documentation. We know ahead of time when a carrier's coverage expires and receive alerts if they lose their coverage (due to safety reasons or payment lapses). As a best practice, Armstrong won't book a carrier on a load if their insurance is expiring within seven days. Additionally, if you'd prefer not to spend time shopping for an insurance provider and policy, we offer shippers gap and all-risk insurance coverage options.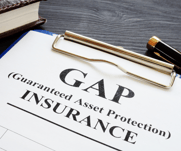 Spike (also known as "GAP") coverage is purchased when the value of a load exceeds the motor carrier's cargo coverage amount. Spike insurance pays out in line with its policy terms even if the carrier's cargo insurance does not pay its policy limits. Therefore, if the carrier's insurance denies a claim, the spike insurance will still respond. However, there could be a gap in coverage if the carrier's cargo insurance policy tenders partial payment or denies a claim.
If you want to guarantee full coverage on a load, our all-risk cargo insurance covers the entire value of the load with limited exclusions, no matter the amount of carrier cargo coverage. As such, all-risk insurance is the most comprehensive and reliable option for a full payout in the event of a total loss.
Reach out to Armstrong today for a quote on your shipments! We're happy to take on the due diligence for you so you can spend more time servicing your customers.
About Stephanie Wilson
With over 20 years of experience, Stephanie handles the intake and administration of cargo claims while also resolving emergencies such as hostage loads. As Armstrong's Claims Manager, Stephanie is also responsible for streamlining the department and fostering transparency in the claims process.