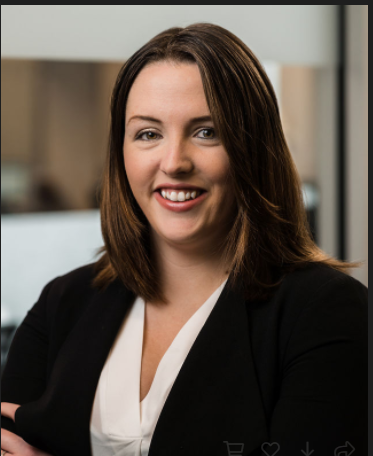 Common Types of Freight Agreements and How to Navigate Them Effectively
Agency Ownership | Business Advice | Logistics | Transportation | Best Practices | Freight Broker
If you are a freight broker, you know that forms and agreements are a big part of the job. Contracts can be full of legalese and be tedious and challenging to read. Aren't these all standard documents anyway? In most cases, no. Legal agreements should mutually benefit both parties, which means the terms and conditions may vary depending on the parties involved.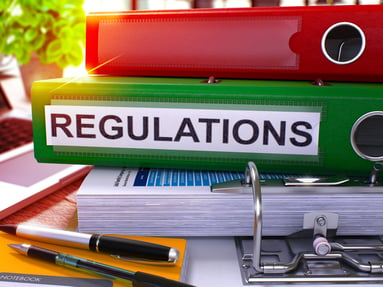 As a freight broker, you may encounter customers that expect your brokerage partner to indemnify or protect them and their clients from various risks. For instance, customers may require that any subcontracted carriers fulfill specific requests related to equipment, cleanliness, facility rules, loading and unloading procedure, cargo securement, and compliance with federal regulations.
Additionally, freight brokers frequently participate in requests for pricing bids with potential customers. These request for proposal (RFP) events typically require formalized confidentiality, nondisclosure, and hold harmless contract agreements.
Whether you're new to freight brokering or seasoned at booking loads, this blog post covers the most common types of freight contracts and what to look for when contracting to help protect the success of your business.
Types of Agreements
Freight contracts are designed to outline rates, responsibilities, and liabilities between customers, freight brokers, and carriers. The complexity of logistics requires a variety of contract types. The ones you're most likely to encounter are:
A shipper-to-broker agreement:
An agreement between one party acting as a shipper, who has goods to be transported, and a broker who is licensed to arrange for that transportation is classified as a shipper-to-broker agreement. The scope outlines the relationship and responsibilities of the parties, including insurance, claims, liability, and other necessary procedures.
A transportation agreement:
Typically broader than a shipper-to-broker agreement, a transportation agreement does not specifically define the party arranging transportation as a broker or carrier but applies generically to both.
A broker-to-broker agreement:
A broker-to-broker or "co-broker" agreement is between two licensed transportation brokers and typically allows either party to tender the other freight. Standard co-broker agreements will lay out liability, back solicitation, and in many cases, mutual indemnification.
A nondisclosure (NDA) and confidentiality agreement:
NDAs are agreements wherein the parties agree that communication and shared data are confidential and not to be shared. NDAs commonly limit the number of representatives eligible to review documentation related to services rendered or services bid on through an RFP (request for pricing).
A hold harmless agreement (HHA):
Hold harmless agreements sometimes relate strictly to physical loss and damage claims but are not limited to just cargo and, in most cases, will include provisions for death, injury, and lawsuits.
An addendum to an existing agreement:
Addendums are received from customers with whom there is an active contract. Addendums seek to update the terms of the previous agreement, including rates, insurance, procedures, and codes of conduct.
General terms and conditions:
Terms and conditions are agreements between two parties wherein the party rendering services to the other must agree to meet service and procedural minimums. Terms and conditions may also include conditions that the party must meet in order to qualify to render services to the requesting party.
When a prospective customer provides an agreement, it's important to know what type of agreement they've given you and what agreements your brokerage partner can execute. For instance, prospective customers often provide shipper/carrier agreements, but a non-asset-based brokerage shouldn't sign contracts that would misidentify them as a motor carrier.
Things to Consider When Contracting
Indemnification: Most transportation contracts require full indemnification of the shipper, consignee, and any of their counterparts. This means that, in the event of loss or damage, your brokerage partner is liable for those damages regardless of carrier coverage.
Insurance requirements: Customer contracts may require a higher degree of carrier insurance than the baseline required by your brokerage partner. For example, a customer may need $250,000 in cargo insurance, whereas Armstrong's carrier vetting process only requires $100,000. In this case, you will be responsible for ensuring that any carrier booked has the requisite insurance.

Carrier

status: Many of these agreements will also require that the contracted carrier is in good standing with the FMCSA

.

Your brokerage partner, therefore, must agree not to use any transportation provider with a conditional or unsatisfactory rating.
Payment and bills of lading terms: Customers often define their payment terms in their contracts. Some customers may require bills of lading and invoices to be submitted within a specified time, such as 24 hours or no more than 30 days from the delivery date. In this case, failing to do so often results in forfeiture of payment. Knowing the customer's requirements is vital to ensure they are always fulfilled.
Procedures. Customers often provide site-specific procedures, including information on driver check-in and PPE requirements. This information is important to note so you can ensure it's communicated to your carrier partners before they arrive on site.
Make Contract Negotiations a Breeze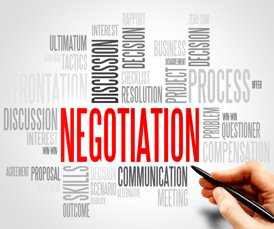 Interested in reaping the benefits of better terms while ensuring all of your bases are covered? Then partner with Armstrong! In addition to reviewing and negotiating customer contracts, our legal team is here to support our agent partners in navigating issues arising in logistics. You can rest easy knowing that Armstrong is here for you.
Visit our website to learn more about what it takes to get started as an agent with Armstrong.