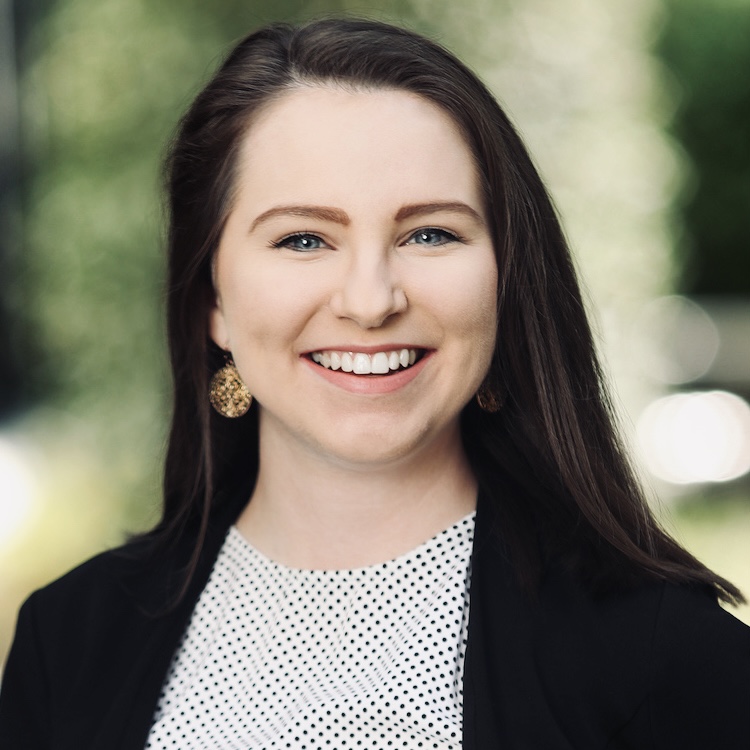 A First Look at Armstrong Academy: Q&A with Training Director Greg Smith
Insider | Agency Ownership | ATG News | Business Advice | Technology | Logistics | Transportation | Agent Program | Recruiting
After months in the making, we're just weeks away from releasing Armstrong Academy, our first-ever centralized training resource for freight agent partners and employees. In our pursuit to become a top 10 third-party logistics provider, we recognize how impactful continuing education is. This new platform will give agents an additional resource to quickly get started with ATG and grow their business over time.
Armstrong Academy provides a structured curriculum for both agents and employees. The agent-focused program will be divided into three levels: getting started with Armstrong's tools, followed by more granular information on Armstrong's processes, and graduating to the resources required for managing a thriving freight agency. Agents and employees will have 24/7, on-demand access to self-paced eLearning modules as well as courses delivered in traditional classrooms and online virtual instructor-led sessions. The first level of the agent partner program, called QuickStart, premieres on October 18, 2021, with employee-focused training launching in Q1 of 2022.

This week we highlight Greg Smith, Director of Training and Development. Greg's knowledge of corporate learning principles and his creative eye for design have been instrumental in constructing the curriculum and courses for Armstrong Academy. Join us in learning more about Greg's role, his vision for AA, and what got him excited to join our growing team!
What do you do as Director of Training and Development?
I oversee company-wide training programs and initiatives for our agent partners and employees, including the creation and launch of Armstrong Academy. I also manage our corporate learning strategy, making sure it aligns with our objectives, needs, and goals.
Overseeing the instructional design process involves analysis to identify performance gaps and finding learning solutions to bridge those gaps. I spend a lot of time collaborating with subject matter experts, managers, supervisors, and team leads to determine which questions and processes we should be addressing to benefit our network.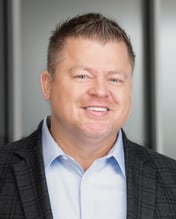 The next part of the process is developing courses that are part of our curriculum. I work in our in-house studio to record and edit video content and develop customized training modules. I also manage our vendor relationships, such as our learning experience platform and external course providers.
I'm also constantly evaluating the programs, making sure they stay current, effective, and efficient. I spend a lot of time examining data and analytics to improve course content, program adoption, and overall performance.
What did you do before joining Armstrong?
For the last 20 years, I've worked in learning and development within the hospitality, retail, financial, government, and transportation industries. I've been focusing on curriculum development, program strategy, instructional design, instructor-led training (ILT), virtual instructor-led training (VILT), eLearning, and learning management system (LMS) administration.
What's your educational background?
I have an undergraduate degree in Music from the University of South Carolina. It was through teaching music lessons that I discovered a love for instructing and sharing knowledge with others. I also have a Master of Science in Instructional Design and Learning Technology from Anderson University in South Carolina.

What made you want to join Armstrong's team?
Prior to the launch of Armstrong Academy, ATG did not have any standardized or centralized training resources. It was an exciting opportunity for me to build these programs, create Armstrong Academy from scratch, and partner with subject matter experts for the training. I also felt a solid alignment with the leadership team. Our CEO, Brian Mann, embraces the philosophy of, "The more you learn, the more you earn." Armstrong strives to provide our agent network and employees with access to continued education, recognizing the role it plays in enabling businesses to scale up operations, foster career growth and development, and increase revenue.
What are your philosophies for training?
Our goal is to enable our employees and agent partners to reach their optimum potential. We want to provide training that's engaging and effective. Therefore, I advocate for a blended learning strategy, delivering courses that are instructor-led (ILT), virtual instructor-led (VILT), and eLearning-based.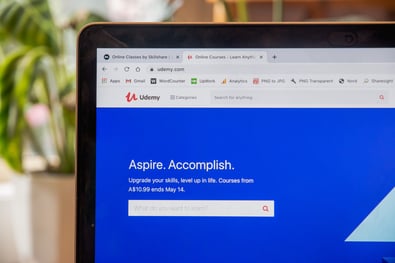 The key is making sure that what you create aligns with corporate needs, goals, and objectives. The Learning and Development team wants to be a key partner for the organization, driving change and performance. That's why it's essential to constantly evaluate the courses, ensuring they're current and effective for the organization's needs. The logistics industry often undergoes immense change, from new technology to supply chain disruptions. For this reason, it's important to stay flexible when you're creating content; you must be able to pivot and change quickly on the fly if the organization's needs change.
I also want to create programs that promote social collaboration. With Armstrong Academy, anyone enrolled in a class can post to the discussion board to share knowledge and additional resources. The subject matter expert involved in creating that course can facilitate the conversation and respond to any follow-up questions.
Partner with Armstrong!
Interested in an agency partnership with Armstrong and maximizing your business knowledge to the fullest? We offer our agents premier service and back-office support, up to 75% commission, innovative technology solutions, and world-class training resources to take their business to the next level. Visit our website to learn more or apply to our agent program today!
About Taylor Borum
Taylor joined Armstrong in 2021, serving as the team's Marketing Coordinator. A native of North Carolina, she moved to Charlotte in 2018 after graduating from Appalachian State University with her bachelor's in Communication Studies. She's a passionate writer, having curated a diverse range of blog posts, articles, press releases, feature stories, webpage copy, social media posts, and more.