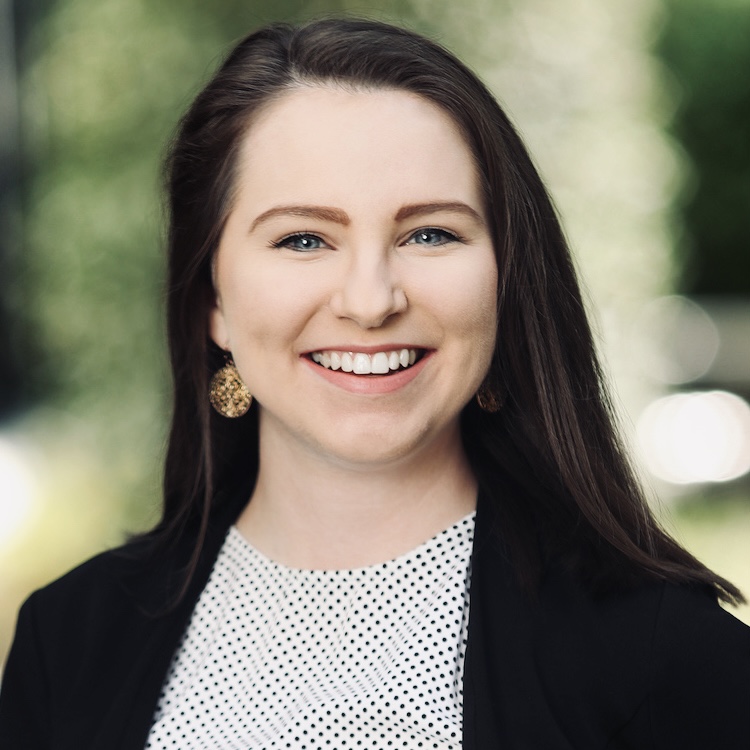 6 Things to Do for Halloween Around Charlotte
Carrier Relations | Logistics | Transportation | Agent Program | Freight Management | Shippers | Freight Broker
Halloween is one of the most popular commercial holidays in the United States, and we know consumer demand and transportation go hand-in-hand. We've finally arrived at that time of year where everyone is on the hunt for fun costumes, the scariest decorations, and all the delicious candy one can stomach.
The best part about Halloween is that, like Thanksgiving and Christmas, it's a holiday we often celebrate over several weeks, rather than just one day. A 2020
survey
found that a third of U.S. consumers begin getting ready for Halloween in September, allocating approximately 8 billion dollars for Halloween shopping. So, if you're getting your Halloween plans together early, you're not alone. Here are some fun things to do for Halloween with your friends and family this year.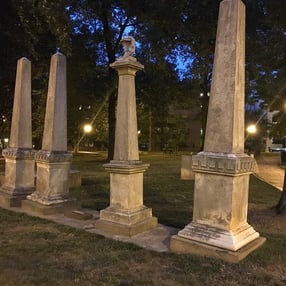 Carolina History and Haunts
On this historic 90-minute walking tour that's designed to both educate and entertain, you'll get to see some of the most haunted places in Charlotte firsthand. A knowledgeable guide will take you across uptown Charlotte by lantern, recounting a history of Charlotte peppered with stories of local haunts. The best part? This lively ghost tour operates all year long.
Reservations are required and can be made by purchasing tickets on the Carolina History and Haunts website. Tours meet in the Truist Tower Outdoor Plaza on Tryon Street; you should expect to get there about 15 minutes early.
Reapers Realm
If you're searching for the ultimate spooky experience, look no further than Reapers Realm in China Grove. For one ticket price, you'll have access to various haunted houses with different themes, a haunted trail, laser tag, and ax throwing. They even have an arcade onsite, as well as good music with food and drinks. This attraction is cash-only, but there's an ATM on site. In addition, masks and social distancing are required.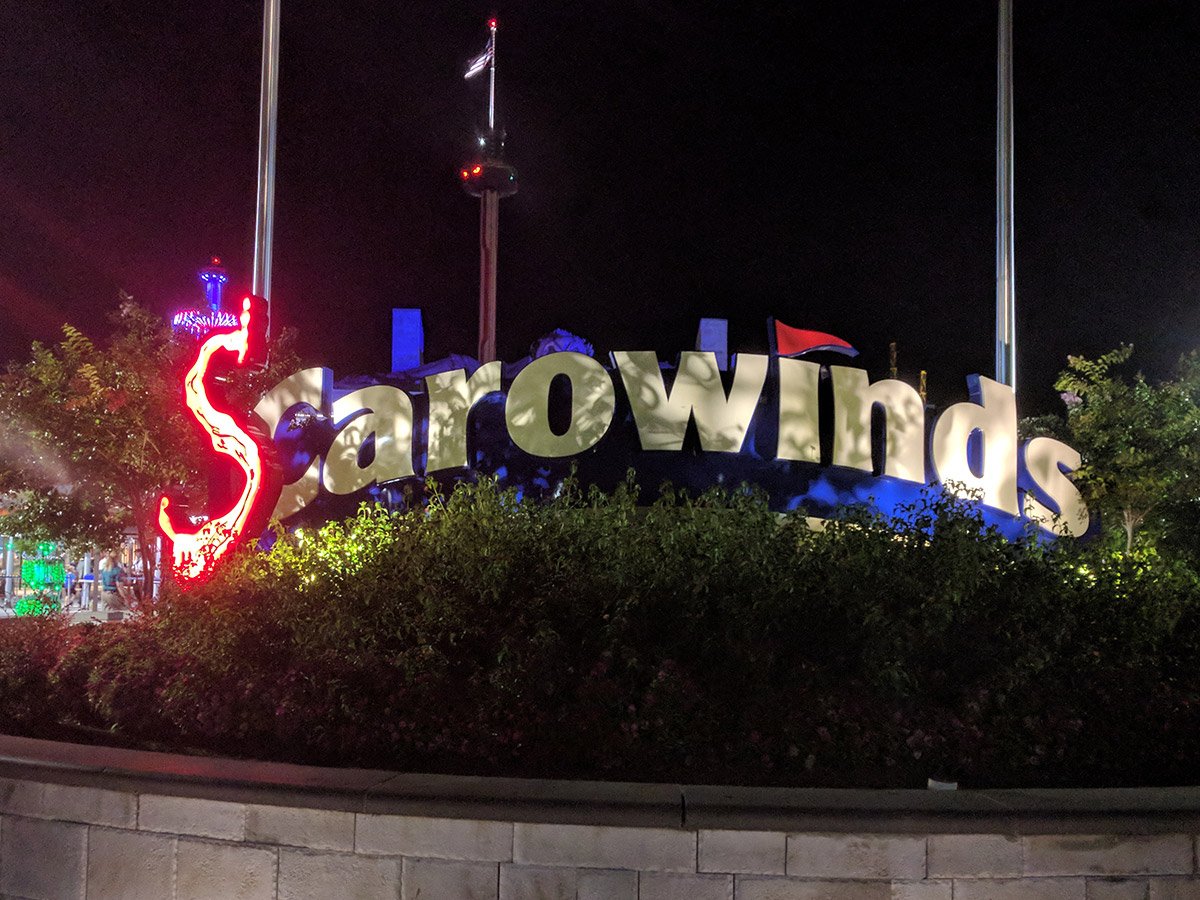 SCarowinds
The Carolinas' most notorious Halloween event is back this year after a temporary close in 2020. At night, this 407-acre amusement park features scare zones, haunted mazes, and live shows. Additionally, the 500+ monsters lurking throughout the park are as terrifying as the rollercoasters.
Although reservations at SCarowinds are no longer required, masks must be worn by all guests age five and older. You should consider ordering tickets in advance to skip the long lines at the front gate. Opting for the 'fright lane' pass will let you jump ahead of the regular wait lines at attractions.
The Haunted Pyramids
Located down a desolate road in Lawndale, the Haunted Pyramids consists of six large indoor haunted attractions, including a carnival of terror, a haunted asylum, the monster manor, and a live snake exhibit. There's also a new Munsters-themed escape room onsite for an additional fee. The dark mazes, dim lighting, creepy special effects, and spooky live actors are sure to leave you thrilled if not altogether terrified.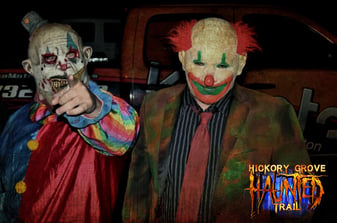 Hickory Grove Haunted Trail
The Hickory Grove Haunted Trail has been a favorite Halloween festivity for over 20 years, making it one of the oldest haunted attractions in the Charlotte area. Here, a tour guide leads you down a long winding path in the woods, featuring plenty of jump scares and terrifying actors to complement. This spooky walking trail gets better every year, attracting return visitors and veteran haunted house goers time and time again.
Scarrigan Farms
You know a Halloween attraction is going to be good when a waiver is required to enter. This spooky walking trail through the woods is scary enough on its own, but there are also deranged actors and props along the way for additional frights. The path is over a mile long, giving you plenty of heart-racing, adrenaline-rushing thrills for your money.
Reservations are required for Scarrigan Farms, and you should plan to arrive 15 minutes early for check-in. Additionally, credit/debit cards are not accepted.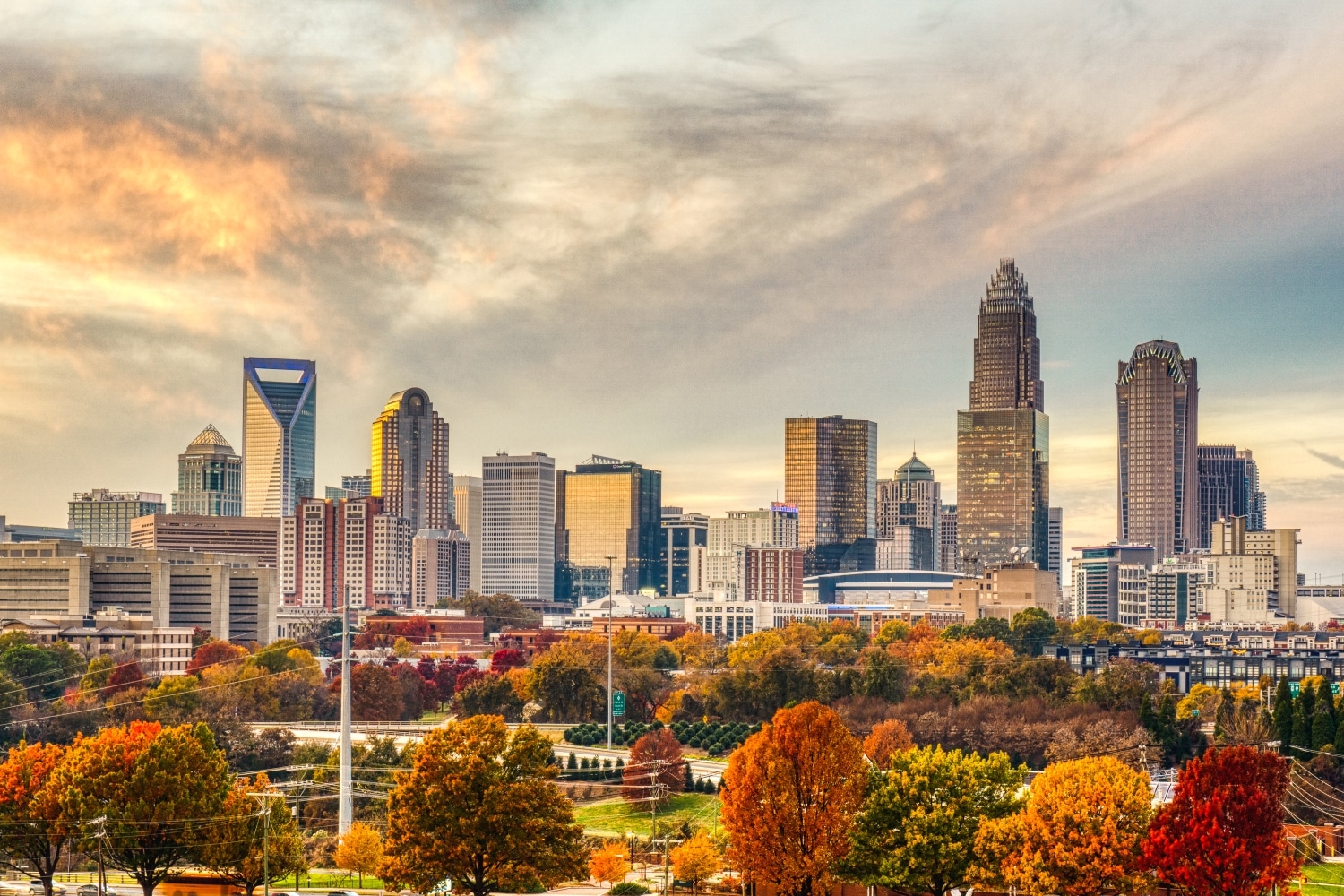 As the largest city in North Carolina, Charlotte is sure to have whatever you're looking to do this Halloween season, whether it's exploring a haunted house, navigating a haunted trail, getting out of an escape room, or ax throwing. Additionally, Charlotte's highly efficient interstate system and strategic location on the East Coast make it an excellent hub for logistics and distribution. If moving your freight on a broomstick won't do, trust Armstrong Transport Group to get it where it's going.
About Taylor Borum
Taylor joined Armstrong in 2021, serving as the team's Marketing Coordinator. A native of North Carolina, she moved to Charlotte in 2018 after graduating from Appalachian State University with her bachelor's in Communication Studies. She's a passionate writer, having curated a diverse range of blog posts, articles, press releases, feature stories, webpage copy, social media posts, and more.