3 Things to Consider When Coordinating Flatbed Shipments
Business Advice | Logistics | Cargo Claims | Transportation | Best Practices | Safety | Freight Management | Freight Broker
If you've never moved a flatbed load, especially one that is overweight or oversized, the process can seem daunting. Open lines of communication between the shipper, broker, and carrier are vital to the success of each load. All parties need to understand the commodity they're moving and the specification of the shipment. Not digging into the details puts you at risk of mishandling the freight, leading to a late or damaged shipment.
In this blog post, I cover tips on coordinating flatbed shipments – from selecting the right transportation provider to minimizing risk and ensuring safe, on-time delivery.
Use Reputable, Experienced Carriers
Relationships are critical to success in logistics, especially when you're moving high-risk or high-value freight.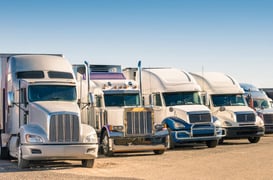 In the current market, finding the right carrier at the right price can be difficult. It's always a best practice to use a carrier with a strong reputation and solid track record of performance. If your company partners with brokerage firms, select a provider with experience securing and transporting your specific commodity.
Tips to improve your carrier mix:
Be selective when onboarding new providers. Don't be afraid to ask questions.
Build lasting relationships, not transactional ones. Strong relationships can lower freight expenditures while alleviating employee stress.
Ask what freight rates include. Find out what the accessorial charges will be. This will prevent costly back charges that erode commission or profit.
Have metrics of success. Establish benchmarks to evaluate price against service.
Thoroughly Cover the Shipment Details
Communication and transparency are crucial in logistics. Moving a load successfully as a freight broker means communicating extensively with shippers, receivers, and carriers. If there's a miscommunication or confusion, the shipment can get delayed or arrive damaged.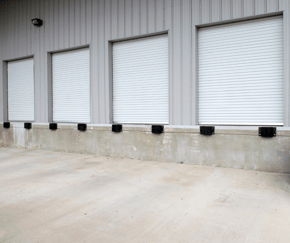 Find out exactly what is expected of the carrier before the shipment is picked up. As part of my due diligence before dispatching a load, I call the pickup and delivery locations to ensure there's a loading dock and a crew available to load/unload the shipment.
Surprises are generally undesirable in logistics; it's best to know in advance the exact services you need to complete the shipment. I believe success is in the details. For instance, I go so far as to make sure all parties know who is responsible for securing the load (the shipper or the driver) and the types of restraints used.
Trust but Verify
Discussing the shipment details is vital to the success of the load. I recommend going one step further and putting everything in writing. Being able to reference the customer order and carrier rate confirmation can be invaluable if an issue happens when the load is in transit.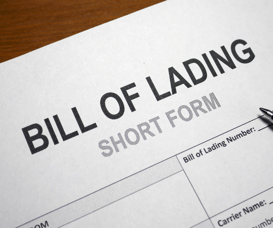 Be as detailed as possible when preparing the rate confirmation and bill of lading, inserting any specific notes, instructions, and accountabilities. This additional reinforcement makes it clear to the driver what the load entails and what they are responsible for.
Additionally, if you're shipping a particularly high-risk or high-value item, it helps to have photos. After the shipper has signed off that the load is secured as per their instructions, ask the driver to take pictures of the shipment before leaving the pickup location. The driver should also send photos of the shipment post-unloading as proof of a safe delivery.
This extra layer of protection works to the carrier's benefit as well. The few minutes it takes to snap photos can go a long way in preventing a shipment from becoming a liability or a claim.
The Armstrong Advantage
Armstrong understands the challenges of moving unique commodities and the nuances of flatbed shipping. Matching reliable carriers to loads, going the extra mile to cover all the shipment details, and taking steps to avoid claims situations are at the heart of what we do.
Need help getting your flatbed shipment transported? Connect with one of our experts today.
About Jonathan Marsh
Jonathan Marsh is a Freight Solutions & Transportation Management professional with nearly five years' experience in third-party logistics (3PL) and supply chain solutions. He specializes in transporting material-handling equipment, including pallet jacks and high-capacity forklifts.